All rooms look like one another, at least from looking through a small windows in all doors. Everyone is talking only about their similarity, but I feel, that this is much more, than just a building with lots of doors. Such a quiet vibrations in the background can be heard and everything is waving at edge of our vision. We appeared here with no former briefing or information. We woke up and we were trapped. At first, I was not certain, that my uncertainty is right, but after death of a nameless woman, who came to the complex with us, I do not doubt it anymore.
Our common goal is to escape. But we will perhaps never be able to agree on how to do this. I decided to go to survey by myself. I opened door and nothing happened. With feeling of victory, I enter the new room. Others did not even notice, I left. They are in the middle of an argument, who stays in the room to watch. One more door, I said to myself quietly. Maybe there is salvation behind them. I open it and I immediately feel the searing heat. My last thought is a curse to the one, who brought us here without our knowledge..
Popularity of the genre, where characters are pawns in a much larger game and transmitted by some weird reality show, goes much further, than just classic Running Man or Cube. We think of unique and amazing Battle Royale or its current clone Hunger Games. Spectators and players are both interested in a fight for life in an unpredictable arena. And it's probably only a matter of time, before we see something like that in our reality.
To do this, social norms must change a lot. So far, we can play only board games about it. Room 25 belongs also to this genre, comes to us from France and most of all recalls us the aforementioned movie The Cube. Its author is Francois Rouz. Illustration were for the company Matagot processed by Balage Daniel and Camille Durand-Kriegel. This is a new product of 2013 (released in late 2012), so it is still a relatively recent game.
Box is not big, and there is no indication, that it should contain some bigger game, let alone such a struggle for survival, which we are presented from those movies. But after putting the lid with the fleeing figures aside, we finally see, that even smaller box can surprise you. You will find mainly cardboard sheets with 32 rooms in there. On their one side, there is an generic empty circular room serving as a back side of all tiles, but game environment awaits you on the other side. There you will find many doors to locations, where the various surprises await you.
You immediately notice, that their ability is not printed directly on larger tiles. But do not worry, that you have to look for their importance in rulebook. It does have eight pages, but the actual instruction consists of only the first three pages, while the other two just describe each room. The remaining pages leave us with a short description of game variations. Room 25 can be played in many different ways, as we will explain to you in a minute.
In the box you will also find turn counter board, which is reversible (with different length) and consists of two puzzle pieces. It has fifteen or thirteen steps, on which you will move corresponding hero cards trapped inside the mysterious complex. Each action figure has its own action chips, a small plate with a portrait and also one marking token. Promised description of the room is a part of every player's cards (double sided with two languages), illustrating the hero or heroine. The game also prepared guards and especially miniatures, that you would probably not expect in such a game.
At the beginning of the game, you have to choose rooms based on the selected difficulty level. The game always uses 25 of the total supply of 32 locations. Of these stages, you create a square five times five. But first you need to place twelve rooms (plus the starting middle one) to make a cross, so that three vacant positions are remaining in every corner. Among the remaining boards, you look for vision room and above all room numbered 25, whose finding is your goal. These are suffled together with other pieces and placed in the spots missing to form that already mentioned square.
Each player selects character he likes and gets its miniature. Besides visual differences, there are no other differences between all heroes. Furthermore, one also gets board with portrait, order tile with the same picture, a quartet of action chips and a rememberance token. On the side of the table, you then prepare a tracking board in the correct rotation with ten or eight turns. All players place their tokens on its left side, which determines starting order of play.
In the basic version, players are trying to escape from the complex as one. They must work together and can only win as a team. The turns are always played separately by each hero. At the beginning of a round, all players pick up their four action tokens and plan secretly two demanded actions with their help. They will perform them in order according to order/turn track.
There is no difference is this phase in all the variants of the game. At the beginning of each of eight or ten rounds (based on the selected game), all players jointly plan their actions. These two tokens must be put in front of them on the table in order, in which they want to perform them (top will be executed first).
Only then gradually, each player reveals his first token and immediately executes its action. All scheduled actions must be made, no matter if the situation has changed and new results may not be in player's favor. Players may with their actions move to another room, push other people away, but also look into opening in doors to see, what is waiting in the next room. And this is very important action, because some locations are deadly for your character or dangerous!
However players are not allowed to disclose identity of the room to others, they can only indicate, whether it is dangerous or not. At the moment, when a character enters a new room, its effect is immediately carried out. When character enters room for the first time, players must turn it face up to reveal it identity to all.
The rooms in here, just like in the movie Cube, play a crucial role. They can imprison you, transport you to other place, and in some cases even kill your character. Sometimes you have a chance to escape from doom, sometimes dying of character is irreversible. It is therefore essential, that players secretly planned actions and evaluate them gradually, because order of the steps is absolutely essential.
But the complex, in which the story of Room 25 takes place, is even more interesting. The players themselves have the opportunity to rebuild it with the help of his their fourth and final action. They can move rooms from one corner of the building (row / column) to the opposite side, as if it has rotated around. At the end of the turn, player who acted moves his token on the turn/order track forwards, bringing the timeline (and game) closer to end.
In the case of cooperative games, players all lose, if they run out of time or if more than one character dies. Players are close to victory only, when they find room number 25. This is the safe chamber. But now they have to get here all the characters and to arrive there with limited amount of time can be much harder, than it originally seems. Its only when all teammates are in the room, when they may tell the chamber to go out of the complex and win.
Room 25 is a claustrophobic game, in which you will encounter many unpleasant surprises. It has many nice advantages, but biggest is its variability. Each game is completely different due to the random distribution of the rooms. You never know, where room number 25 is and you must again and again escape deadly traps. But variability is also hidden in different ways, you can play.
We have already described cooperative mode as fun and it is also perfectly suited to learn the game. But over time, you'll want more. And here starts a variant of suspicion, which can only be played by a group of four to six players, with fewer players, you'll have to look elsewhere (and play other variant). Why? Because a new role of undercover guards comes into play. Their identity is secret, while heroes have still task to escape from the complex, guards are trying to stop them.
It brings a lot of interesting and exciting moments into the match. Pushing and shoving rooms gets a completely different dimension for the whole experience. Similarly exploring other rooms influences the game, because you never know, whether someone is lying. Suspicion becomes your bread and you will fight for your life. Guards win in the event, that at least two prisoners die or they are unable to escape in time.
But such arena directly encourages for team cooperation. In this version, two teams are brought against each other. Their task is to exterminate each other. Partial cooperation again changes the outlook on the game mainly, because that rule leave to players range of communication, which will they allow to be done between partners in combat.
The last option for multiplayer is competitive mode. Here players concentrate only on their own character and try to get out alive. This version is probably most luck dependent, but it's good for the game in two or three players, if you do not wish to cooperate. You can play the game also well alone. In such a situation, you do not need to program actions, but only escape with the help of four characters must from the complex before a time runs out. So it is really just a variation on cooperative play.
But we told you earlier, that Room 25 excels in more properties. The really important is game time, because one game will take you up to a maximum of half an hour! Exciting sci-fi adventure in thirty minutes? Just write me at the starting list, you all thought. And so it truly is. Now, thanks to its rapid course, all participants are held in constant tension.
For lower and higher numbers of players, game offers multiple variations as a complex weave. This allows you to select, which style you are in the mood for, which is really a great feature. In addition, rules offer possibility of varying difficulty in location pieces.
Room 25 has a nice processing and although it is hidden in a little game box, you will find everything you'd expect and even more in it. But there is mostly a large portion of tension and fun, which is really excellent news. If you're looking for a quick sci-fi game, you can play as you need (together, facing each other, alone or as a team), then there is no better choice, than Room 25.
Designer
François Rouzé
Artist
Daniel Balage, Camille Durand-Kriegel, François Rouzé
Publisher
Matagot, Asmodee, Asterion Press, Conclave Editora, Hobby Japan, Kaissa Chess & Games, Nova Era (Нова Ера), Pegasus Spiele, Rebel Sp. z o.o.
Year Published
2013
# of Players
1 - 6
User Suggested # of Players
Best with 6+ players
Recommended with 3, 4, 5, 6 players
(90 voters)
Playing Time
30
Mfg Suggested Ages
13 and up
User Suggested Ages
8 and up
(26 voters)
Language Dependence
Some necessary text - easily memorized or small crib sheet
(28 voters)
Category
Bluffing, Deduction, Exploration, Horror, Maze, Negotiation, Science Fiction
Mechanic
Action Queue, Cooperative Game, Grid Movement, Memory, Modular Board, Player Elimination, Programmed Movement, Simultaneous Action Selection, Team-Based Game, Traitor Game
Expansion
Room 25: Dice Tower Promo 2016, Room 25: Escape Room, Room 25: Promo – The Audience, Room 25: Season 2, Room 25: VIP, Room 25: VIP – Raptor Promo Tile
Family
Digital Implementations: Board Game Arena, Players: Games with Solitaire Rules
Primary Name
Room 25
Alternate Names
Pokój 25, Кімната 25
Infos courtesy of boardgamegeek.com. More Infos.
Review: Room 25 – the only solution is to escape
Final word
Room 25 is a unique and quick game, which will let you run for your lives. A maze of rooms presents a series of deadly traps, among which you have to move really carefully. But at the same time, you have to think also about time limit, which you have to complete the whole rescue. Feeling of exploration is enhanced with a very variable game board comprised of different room tiles. Players can cooperate on their run, battle in teams or have a undercover guards among them, with their own agenda. There is many types of play in this game. Only room number 25 can save your life for good. Room 25 is really quick, simple and suitable for every table, no matter if family or advanced one..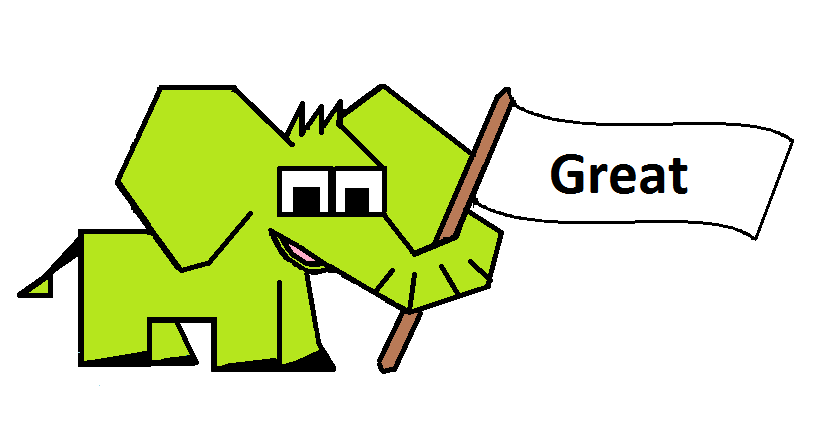 Pros
different game variants
miniatures
variable game board
variant with guards
short game time
planning ahead
Cons
not every variant is playable with every number of players