Not every train is the same. Usually, you can think of this as a huge metal machine, that has tens of tons, makes dramatic sounds and spreads smoke all around it. But then, there are also smaller cruise trains, which are much cuter and above all, you can ride them just for fun!
Players will also be involved in the construction of tracks for such a machine, thanks to a small box called Rollecate. The game had a successful campaign on Kickstarter, where it was introduced by the author Michael de Wit and collected more than five thousand pounds from two hundred supporters.
On the lid of a small box, you can see a panting train. In the box, players discover a set of four dice, which must first be covered with four dots, while the two sides remain empty. Then it is almost and only about cards, from whose pile it is necessary to sort the cards of chaos first. Shuffle the rest and the players then build the starting part of the rail from the top four pieces. Players place a metal miniatures of the locomotive on third card in line. Individual players get two track cards in their hand to have something to build with. Then it is possible to add chaos to the cards and everything is ready to start the game.
Players take turns to draw one card at the beginning of their action. So they have a choice of three cards, which can be attached (and at the same time rotated), so that the tracks on the route connect. Multiple cards can be played at the same time, but all must have the same rank. The cards must not overlap each other. In addition, numbered cards must always be only one digit higher or lower, than the previous in the line.
As a result of longer rails, the locomotive will also move. The distance it travels is decided by a dice roll. Players also influence this by the number of cards played. If the situation happens, that the train does not have a sufficiently long route to move forward, then the player is penalized. He gets negative point – a card from the beginning of the train route, ie from places where the locomotive is no longer standing.
Instead of this regular move, there may be a situation, where a player does not want or cannot lay a new track. In this case, he may give up his whole turn. But he gets one penalty (again, card from the start of tracks). Instead, there is also a third option – discard the card from your hand. Such disposable cards may otherwise be used for its ability.
Penalty cards can also be discarded, if the previous penalty card is equal as the next gathered. In that case, they are both discarded. This is important, because once drawing deck has run out of cards, it is over and the winner is the one with the least penalties.
Rollecate is a simple card game, that uses several mechanisms – collecting sets, linking cards into a pattern, but there are also dice. And yet, all of this is quite solid tactical, because players can always count on with the cards in their hands and even sometimes take penalties deliberately.
A well-planned penalty can allow player to lose a penalty card, he has received into the negative deck before. This interesting paradox we really like about the game and adds more depth to the game. This is otherwise quite missing, because the game is mainly about luck to draw cards and then dice roll as soon as the tracks are attached.
Due to the small differences mentioned, Rollecate is pleasantly cut off from the competition. At the same time, it has excellent replayability. It has simple rules, but quite rewarding gameplay, which is definitely not stupid.
The only criticism remains the strangeness of the rule specifying the value of the cards being played. It does not fit the overall theme. The task is, of course, to limit the usability of the cards, but it personally disturbed us while playing.
Game is pleasantly fast. Individual turns takes place quickly and there is nothing to stretch. You will find yourself in about fifteen minutes at the end of the game, bringing the game closer not only to families and beginners, but also to children. Moreover, since the topic is popular trains. All this adds a luxurious metal miniature, which is a pleasant icing on the cake.
Rollecate is a game, that has really succeeded and refutes the rule, that Kickstarter games are just quickies. Lightweight turtle, that will entertain you throughout its short duration and offer you enough interesting moments to want to play again. Rollecate is a nice game, that certainly deserves more attention, than it gets.
Designer
Michiel de Wit
Artist
Michiel de Wit, Miša Jovanovic
Publisher
Gam'inBIZ, Board Game Circus, HOT Games, Tranjis Games
Year Published
2019
# of Players
1 - 4
User Suggested # of Players
Best with 3 players
Recommended with 1, 2, 4 players
(11 voters)
Playing Time
15
Mfg Suggested Ages
8 and up
User Suggested Ages
8 and up
(5 voters)
Language Dependence
No necessary in-game text
(3 voters)
Category
Card Game, Miniatures, Trains
Mechanic
Dice Rolling, Hand Management, Network and Route Building, Push Your Luck, Set Collection, Tile Placement
Expansion
Rollecate: Broken Rails, Rollecate: Santa Fe
Family
Card Games: Outplay, Cities: Nijmegen (The Netherlands), Country: Netherlands, Crowdfunding: Kickstarter, Players: Games with Solitaire Rules
Primary Name
Rollecate
Alternate Names
Lok'n'Roll
Infos courtesy of boardgamegeek.com. More Infos.
Review: Rollecate – track constructor
Final word
Rollecate is a game, that will be appreciated by everyone, who likes trains. Big and small. In this little box is a railroad track, that makes sense from start to finish and won't bore you in building it. It has also a pleasantly tuned game time, which makes the gameplay stand out even more. Rollecate is a game, that can entertain and does not take long.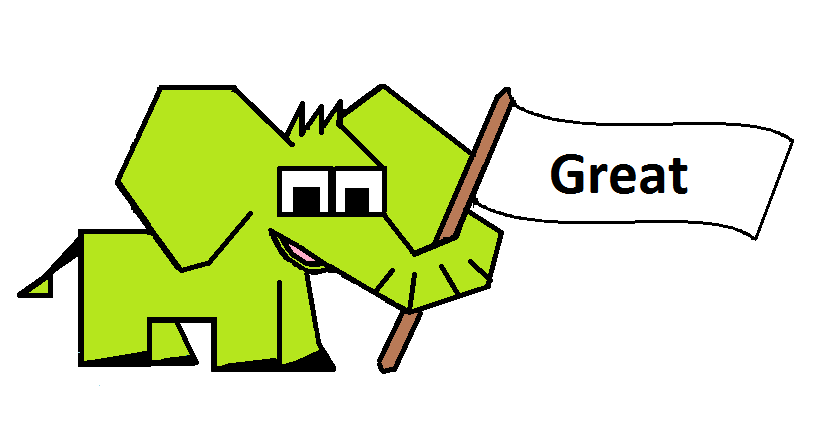 Pros
smart options
chance to get rid of penalty
locomotive travel is interesting
metal thumbnail
fast game time
Cons
confusing rules for value linking cards
chance