Welcome to the time, when climbing plants came into fasion. When everyone wanted to have the most perfect ear. Unmistakable time of eighteenth century is called Rococo. And it bears same name as a board game, that is brought to our tables by trio Matthias Cramer, Louis Malz and Stefan Malz, all under flags of eggertspiele and Pegasus Spiele. The game originates in 2013 with illustrations by Michael Menzel.
Already from the initial picture on the cover, it should be clear, that this time we will be invited into the world of fashion. Beautiful lady invites us to a ball, that is taking place right behind her. When we enter dance floor, we will find double sided game board of a huge castle. Four floors are full of positions for dresses of ball visitors, while in the foreground has couple of other buildings – warehouse and workshop. According to the indicated positions, you will need to plan a little space to the left for dealt cards of characters.
There is total 53 of them in the game, but almost half are sets of five cards for each player. These employees have each drawn some action on their cards, just as the remaining 28 advanced ones. They are, according to their expertise, divided into masters, journeymen and apprentices.
Rest of the entertainment consists of a cardboard pieces. First, there are pieces of dresses, which have rental prince one side, while on the other is price for sewing whole cloth. This effort will bring either money or fame printed. There are also these tokens of money, victory points and 48 fabric tiles. For players are also prepared their own small boards and round wooden property tokens. List is ended by tokens of yarn and lace, along with a canvas bag.
At the beginning of the game, each player chooses one color. He takes tokens, five employee cards and board, that is placed ahead. Everyone will also receive fifteen livre and one token from each yarn and lace. Right in the middle of the table, players will put a plan with correct side up – based on number of opponents, who attend the game. Besides the plan, cards of employees are sorted by level, but each of these small decks is shuffled separately before completing. While pieces of cloth are also placed randomly into stacks, dress themselves will all have to squeeze inside the bag. Rest of the wooden tokens create piles.
Game has quite clearly given number of rounds, that is also marked by employees offer. It is necessary to turn four new character cards at the beginning of each round to their offer position next to the board. Cloth pieces fill up positions in the warehouse and workshop spaces under are equipped with dress designs players can complete.
Now the action itself begins. Each opponent chooses simultaneously (yet) secretly three cards from his employees. There are initially only five of those, but players will employ better workers later, which will improve their chance to win. Offer in hand is changing, because after using a card, it goes to the discard pile and only after all employees were used, player may take used cards back and use them again. Yes, you are right, deckbuilding is waving at us from a distance.
After that, players play one of their three selected cards after another and gradually from starting player perform its action. Simplest is the chance to become new starting player in the next round. But, more importantly to gain new resources and recruit new staff. Price in resources depends on the number of cards in offer – the fewer there remains, the cheaper they are. Tiles of cloths can either be kept to the subject matter depicted on it or throw away for profit or lace yarn. Money for new employees is paid in the same manner (five livre, if the offer is intact, and later three, one or even no coin). Players can get rid of unwanted craftsmen by other action and cash in the value on the bottom edge of the card (coach symbol).
The most important action is, of course, making a dress. Players can choose any one from workshop offer. Price depends on the position of a piece in a row and price tag hangs directly over colored clothing. Then player simply pays in form of raw materials (fabric, yarn and lace) and becomes happy owner of new dress. There is no waiting for them to be sowed. Because it is only business for them, players can immediately choose from two options – either to sell dress for immediate profit (money) or rent them to one of the ball visitors (for smaller immediate amount, but also promise of victory points). He or she wears it and leaves to one of the halls (based on player´s selection).
Renting a dress means to shift it to one of the four floors of the castle. They bring a smaller financial sum (printed on the other side of the tile) plus one piece of lace and yarn. Player marks it with his token and only such clothes bring victory points at the end of the game. Points can also be obtained using the last action – improvements of things, that make the ball such a stunning and colorful event. Maybe, they can contribute to the fireworks, but also a fountain, statues or musicians. Players place again their token on such selected place and pay some money.
After playing all actions, each round is concluded y income, which consists of a base portion and a variable component. Points are distributed only at the end, which occurs after completing the seventh round. Players get victory points not only for the remaining finance and sculptures, but also for supremacy in the individual halls (there are five of them). Majority will apply to fireworks as well. Players, who have contributed to it can move some of their dresses from halls up to the terrace to watch it. Only then can these dresses bring points (and you guessed right – those on terrace are worth more!), whose value varies according to position. Winner is the player, who has acquired the most points.
Rococo looks at first glance like an ordinary game. But if you really delve into it, you will discover a beautiful and pretty up, that can attract anyone. Everything in it makes sense, and concludes with a beautiful parade with fireworks at the end. This game just drips with theme from beginning to end (which is quite surprising for an euro) and can easily pass it on you.
And yet it does not look like it, but a lot of decisions and options are involved in gameplay, giving you great time every time you unfold this chateau on the table. This is an excellent thoughtful euro game, that does not allow you to breathe on your path to victory. You have to constantly think twice about each choice and reconsider. In the game, there is no luck and players must work effectively with their cards.
Deckbuilding element makes action choice even more interesting. Purchase of new employees and layoffs can be carried out efficiently and modifying the package is easy. Action deck can be created to your needs. Better staff enables better production. Only the most successful can have a majority in some of the halls upstairs and then get victory points. There are a lot of steps, which lead to evaluation. Scoring itself is excellent, but sophisticated and entertaining in unthought ways. Its still holding to the already mentioned story line, at least with watching the fireworks from the roof.
While maintaining the depth of the decision, game is surprisingly simple to learn. Credit for this has certainly been mentioned: interdependence between all decisions. Everything works like you really are doing business in the field of sewing dresses. Deckbuilding is only a way to fight for dominance over individual floors and halls.
Variability of individual matches is perfectly adequate for such game (although it basically looks always the same, character cards come differently and the same goes for dress) and game is excellent in all numbers of players. It´s because the game board is two-sided and is spatially adapted to different numbers. The only surprise for less experienced players can be game time, which simply does not fit into the usual sixty minutes. This makes the game a bit more challenging and can not be clearly recommended as a family game. Due to the large width of the options is not suitable for younger players, who might otherwise be interested in this topic (girls).
Given the subject matter, it seems, that the game is aimed mainly at women, but it is not so. Even male players enjoy this game very much. Additionally, they certainly appreciate, that game is very thematic and graphics have great probability of attracting more tender sex to the table. This game is a magnet for girls, who usually immediately start conversation about the beautiful dresses on offer. This impression is supported by the overall excellent graphical and technical processing of components.
Rococo is an excellent game. It is so good and funny, that it belongs for us among the best games of last year. The only complaint may be directed perhaps to similarity of the individual matches, but this does not affect replayability as such. Conversely, greatest asset is theme, that catches you and does not let go. Rococo simply one of the best options, that you can buy, if you are looking for a nice looking, intermediate and entertaining game. And if you want one more reason for such high rating, here it is: if you want to bring your girlfriend / girlfriend / wife into the world of challenging board games, this is a great chance, that may not come again!
Designer
Matthias Cramer, Stefan Malz, Louis Malz
Artist
Michael Menzel
Publisher
eggertspiele, Arclight, Delta Vision Publishing, Eagle-Gryphon Games, Filosofia Éditions, hobbity.eu, Pegasus Spiele, White Goblin Games, Zvezda
Year Published
2013
# of Players
2 - 5
User Suggested # of Players
Best with 5 players
Recommended with 2, 3, 4, 5 players
(159 voters)
Playing Time
120
Mfg Suggested Ages
12 and up
User Suggested Ages
12 and up
(32 voters)
Language Dependence
No necessary in-game text
(36 voters)
Category
Age of Reason, Economic
Mechanic
Action Retrieval, Area Majority / Influence, Deck, Bag, and Pool Building, Hand Management, Open Drafting, Set Collection, Turn Order: Claim Action
Expansion
Brettspiel Adventskalender 2015, Rococo: Jewelry Box, Rokoko: Fancy Dresses Promo, Rokoko: The Festivity Dresses, Stadt Land Spielt Limitierter Sonderdruck Tag des Gesellschaftsspiels
Family
Components: Wooden pieces & boards, Country: France, Game: Rococo, Theme: Art, Theme: Sewing / Knitting / Cloth-Making
Primary Name
Rococo
Alternate Names
Maîtres Couturiers, Rokokó, Rokoko, Рококо, ロココの仕立屋
Infos courtesy of boardgamegeek.com. More Infos.
Review: Rococo – medieval fashion
Final word
Rococo is in all respects a great game, that is accessible to all, thanks to simple rules. On the other hand, it remains a challenge for more advanced players, who appreciate the depth and offered possibilities. Theme has big infulend on such great experience, because it is greatly coupled with mechanisms of game together and create feeling, that you really are profiting on an upcoming ball. During the game, you watch dance floor being filled and in the final scoring, you will even visit it yourself! Overall, the game works well in all the number of players and game time is apropriate to its content. No one will get bored, because they have to constantly invent best ways to proceed. The game seamlessly attracts every woman´s eye and entertain newcomers. Rococo is simply one of the best games of last year and ranked high on our all-time list of strategic euro games.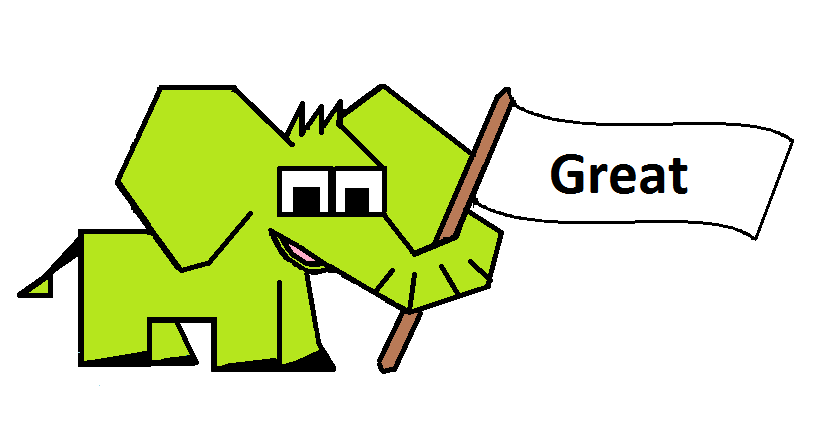 Pros
great theme and its incorporation into the game
simple mechanisms
deep enough for experienced players
final scoring
excellent processing
works with all numbers
attracts even non-players
Cons
game seems (at first sight) same in different matches