I saw last corner in the last second and there was not enough time to react. Fortunately, the car just flew into the meadow, from where we returned with only a short time loss. I hope, that we will catch it all up in the following section. We found a few shortcuts and hope, that our opponents do not know about them. It's a risk, because these uncontrolled sections can contain many things, that were'nt there last evening, but we have nothing to lose now. We have to make up for the loss somewhere.
Fight for each position, stages and thrilling duel to the finish. It's all waiting for racers, who decide to peek under hood of the board game Road Rally USA. This is a new product for year 2013 from the workshop of publisher Mayfair Games. It was created by Carlo A. Rossi and illustrations were completed by David Cochard, who is very popular over here thanks to his images for Vlaada's games.
In a small, carcassonian box, you'll find everything you need to experience thrill of the race. So we remove the lid, with three racing cars in clouds of sand behind their wheels. Inside the box, you'll find most importantly five cars cards. Pictures of cars containing a lot of text, that repeats a summary of important rules for both versions of the game (basic and standard).
What would you have a car for, if it was not to race. Authors will please us with dozen of cardboard pieces, which always consist of eight sections, when track winds around. Game also needs five cars, a pile of tokens (victory points, and pieces for special sections), but also a big stack of cards.
For each of the players, there is a total of 21 motion cards. All decks are the same and are divided to into three colors according to speed, each containing a number corresponding to the distance, that competitor is able to drive. Another 21 cards belong one to each section of the raceway itself and pairs easily with the already mentioned 21 tokens. Sections are labeled simply by numerals.
At the start of each race, players must assemble their own race from start to goal, which are created by two special pieces. Only from them can wander their way, which leads Through 21 diners. They divide race into parts and players spread correspondingly valued yellow tokens on each of them. However, there are also checkpoints on other locations, where players put a piece of squared flag.
Each player chooses a color and receives matching car, vehicle card and a set of movement cards (car on the back must match). Then everybody shuffles his own deck and draws five cards. Next, four section cards are randomly dealt and determine, which restaurants are more important to which player. They simply want to be there first, possibly because their fans are waiting over there for their car to pass by.
Round is gradually played by all the players in order, in which their cars are actually located on the track. To move forwards, player has to simply play one or more cards of the same color from his hand, add up their values and move the car forwards that many sections. Color of played cards at the same time determines, how many cards player gets back (the faster the card, the less cards will be returned).
After everybody had a chance to move, it is time to evaluate stretch of road, that was traveled this round. For every restaurant (and therefore yellow marker) passed, players gets a chance to score it. They simply can show hidden secret objective card from their hand and collect a reward. Value depends on the actual position of car on the track. Players are trying to be up front, when they arrive at the checkpoint with number, they are holding in their hand. Cars in last two places may decide, to exchange two (or one) point for two movement cards in hand. Proper timing can also get additional bonus points.
During the race, drivers may run out of petrol. That means, they have no cards in the deck to draw from. However, they must now finish the movement with what they have on hand. Only when player does not hold any physical card, he can shuffle discard pile and draw two new cards from it. Special possibility of adding cards is, when race car stops at a gas station field.
Other surprises are waiting for the racers on the road. First one is the above-mentioned stages, which always ends with a dot-dash markered flag. Whoever ends his movement on this very spot gets its token. Gamers can receive help also from shortcuts or mechanics (reorder cards in the drawing deck).
Game ends, when one of the cars arrives to finish. Actual rounds is played till the end and players then count points collected and winner is the one, who was most successful during the whole course. It is not enough to reach the finish first, because it counts only as another section of the route.
Road Rally USA is a racing game, that contains a bit of cycling mechanics in it. The greatest goal is not to arrive first, but be at the forefront at the right moment. Players thus have a much more difficult position, because they need not only one win, but several partial ones.
Everything is decided, when initial target cards are dealt. Each of the players has different sections, in which he wants to be in front. This provides the racetrack with very interesting situation, when all carefully plan with cards, they have in hand.
This unfortunately also makes luck co-decide about the success. Players need to have right cards at the right time on hand. Colors also play a big role, because once someone has nothing but red, he is in trouble and will have to give up one round, so he could draw a new card from the pile. For quick red card, no compensation comes at the end of your turn.
We really like, how fast run each round is. But then, they are paused by a constant necessity of sections scoring. This phase is very individual and some players thought, that is disrupts the race. Other players were looking forward to it, because only then can they use tactical position of their vehicle. We observed, that more strategicaly focused players had more success. On the other hand, fans of dice racing games (Formula D – reviews) were racing a little naively.
Much more confrontation and tension comes with more rivals. Road Rally USA is good even with three opponents, as the battle for the sections is not any easier. Conversely, it is much easier to fall behind. More advanced rules add a few extra restrictions regarding number of players, which is further hampering the efforts of players towards successful scoring.
The timing of car position is important, because its impossible to stay in front forever. And that's what whole gameplay revolves around. Certainly, it is a good idea and provides constant tension. It's not easy to keep in the forefront, because fast cards carry a risk of fewer cards in hand within the next rounds.
The greatest weakness of this game lies in its length with respect to the overall intensity. While such fun should be directed at the family audience, with tactical thinking and evaluation phases, game stretches for over an hour. And that's just too much for tactical racing game. Especially when it turns out, that it is significantly affected by luck.
Processing is average at first glance. Player's cards are maybe a little overloaded with information and are not completely clear and tokens are very small and fiddly. Although you can always construct another route, it is in fact the same. The only difference is the position of special places such as gas stations and checkpoints.
To sum it up, Road Rally USA is a racing game, where first place does not win you anything yet. One can get his car to escape, but then he runs out of cards and others catch up. Significant part of success lies on the shoulders of luck and right combination of cards on hand at the right moment. And it takes too long for light entertainment game. But thanks to a very interesting and thrilling scoring, we are sure it will find at least some fans among racers.
Infos courtesy of boardgamegeek.com. More Infos.
Review: Road Rally USA – speed is not enough
Final word
Road Rally USA gives itself task to show, that everything is not just about speed. And it succeeds. But planning is not so important here, because the main word is on the right combination of cards on hand. Everything is at least partially compensated by interesting scoring system, which takes its inspiration in cycling. Player may not be on the top forever, but he just needs to be there at the right time. The more predetermined locations along the route is he in first places, the more he then yields points. Fuel and places visited also play an important role. Game takes a little longer than it should, but at least players often get to a turn or joint evaluation (after each round). Road Rally USA is in the final result only an average racing game. It has some things that stand out, but other properties are pulling it back down.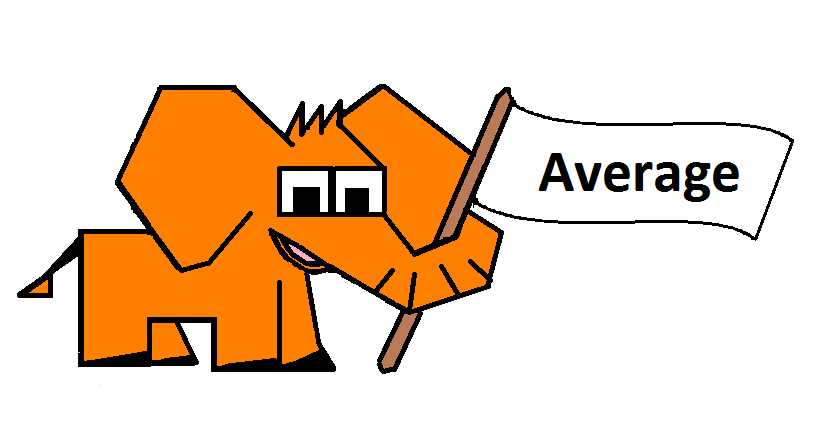 Pros
interesting scoring mechanism
several ways to score points
exciting game
uncompromising even with fewer players
Cons
variability is not so high
too long for such type of game
big luck influence (cards in hand)