I said long ago, that trying to unite the five kingdoms into one is a bad idea. Even the best of intentions always go wrong and suddenly everyone wants only the best for themselves, and those with whom you drank yesterday are suddenly your enemies.
The kingdom was invaded by a similar problems and we got an invitation from designers Toni Toshevski, Maja Matovska, Ivan Krstevska and Vojkan Krstevski. Their joint work is called Rise to Nobility and is a game released by Final Frontier Games. The illustration was taken care of by The Mico (Mihajlo Dimitrievski) and the whole creation succeeded with its campaign on Kickstarter. Thanks to this, it was able to see the light of day later and also sit on our desk.
And the inhabitants of the five kingdoms will provide the invitation to several characters on the lid and to those, who buy the game. Inside, there is a game board representing one of the cities in the kingdom – Caveborn. One more attempt among all the races to live in peace and tranquility. On the map, players place a set of ship tiles (left down on the water) and a round counter. In the lower right-hand corner, there is a stone council board, which players have to place on each of the sixteen positions. Nearby, they also prepare a set of six random settler cards from the shuffled deck.
Each city builder takes board with several building parcels, a set of dice of his chosen color, a character card, places a reputation marker on space 11 (almost in the middle), and also gets starting materials – eight coins and one piece from each of the resources. But the most important are the workers, that the player has two to start with. He chooses one of the two settler cards he receives and places his tokens on the master board – one nobility and one scoring token.
Players will use not only their workers, but mainly dice. At the beginning of each round, everyone rolls his set of five dice and looks carefully at the results. He will be able to lay the dice on his turn, but only one. Even so, placement is limited by values (such as increasing or specific value), but there are plenty of places to choose from. But he must not exceed the total value of the dice prescribed by his plan.
With the help of these places it is possible not only to obtain finance (for example by buying and selling goods), but above all to raise buildings and workshops for these coins. But the basis of satisfaction are mainly houses, that players have to prepare on the construction site first. Only when they acquire a family (settlers), who would like a place to stay, they can move it to their board. It is the settlers that are the main element of the game and their satisfaction is crucial for the players. To lure them from a common offer (or hand), players must put aside the appropriate number of dice items.
Buildings are gradually enriching the gameplay, as they have a chance to activate workshops, that were built in the game. Players can also visit the Stone Council or Queen's Mansion (and apply for an audience). And while the Chancellors oversee the players and hand over their resources and money, Queen Tabita will give them an important nobility score.
After playing the entire round, players will receive funding according to the number of their disciples. It all happens seven times before the game is over. To the points earned during the game, everyone adds a reward for their resources and a level of title nobility. He who has the most points in the sum is the winner.
Rise to Nobility may look like a relatively simple dice worker placement, but fortunately it is just a semblance of a simplified description of the rules. In the game itself, participants are faced with a plethora of buildings, constraints and rules that throw sticks under their feet. Trying to get the highest possible point gain is not easy at all.
We enjoy placing cubes as workers, but the most interesting moment is the limit of the total. Only this will force players to adapt. There are always enough places, but you can never be everywhere. So it is purely a matter of priorities what you choose as essential for your city.
There are more ways to win, which you must discover gradually. Some depend on buildings. But the start of the fun is quite slow. Too much for someone.
The number of players has a significant influence on the playing time. Six is simply too much. On the other hand, in lower numbers, the game plan is not fast enough, because the buildings are not growing fast enough. The number of four participants seems ideal, where the playing time remains below two hours.
The game is not complicated, but the understanding of rulebook does not come. Only after you have played several rounds will everything snap into place. In contrast, the quality of processing is excellent, the game contains cubes and a number of wooden pieces, which complement mainly the original illustrations.
Rise to Nobility looks interesting, generally does everything slightly above standard, but does not bring anything really new. But if you are looking for solid entertainment with sufficient tactical depth and an interesting presentation, then you could watch this game. The filling is wide enough, just allow for longer playing time.
Designer
Vojkan Krstevski, Ivana Krstevski, Maja Matovska, Toni Toshevski
Artist
Mihajlo Dimitrievski
Publisher
Final Frontier Games, Pixie Games, TCG Factory
Year Published
2018
# of Players
1 - 6
User Suggested # of Players
Best with 6 players
Recommended with 1, 2, 3, 4 players
(64 voters)
Playing Time
150
Mfg Suggested Ages
14 and up
User Suggested Ages
14 and up
(6 voters)
Language Dependence
No necessary in-game text
(11 voters)
Category
City Building, Dice, Economic, Fantasy
Mechanic
Dice Rolling, Set Collection, Solo / Solitaire Game, Variable Player Powers, Worker Placement, Worker Placement with Dice Workers
Expansion
Rise to Nobility: Beyond, Rise to Nobility: In the Pale Moonlight
Family
Crowdfunding: Kickstarter, Setting: The Five Realms
Primary Name
Rise to Nobility
Infos courtesy of boardgamegeek.com. More Infos.
Review: Rise to Nobility The Future of the Five Realms
Final word
Rise to Nobility does not stand out of the range of similar games. Dice, fantasy theme, placing figures and building the city. Even the overall impression remains slightly above average and everything is saved by presentations and enough action options. Rise to Nobility is a solid option for lovers of euro board games, but may not be your first choice.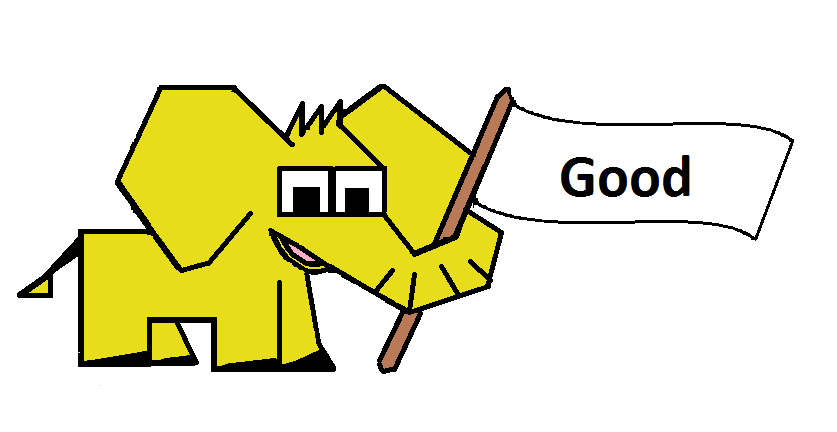 Pros
limit sum of dice
gradual addition of action fields
enough paths to points
illustration
easy to understand
Cons
can get complicated
six players long
does not offer anything extra new