It may seem like a mad dream, but it is true! Rick turned himself into a cucumber! Green long, strange creature with eyes, mouth and nose. And even his legs and hands. You can do anything with crazy science. But why would he do that? Because he needed to go under cover, entered a dramatically guarded building under Russians control and has to avoid meeting infamous Jaguar. But Rick was unveiled in the bathroom, and the only way he can save himself, is to escape the roof where the helicopter is waiting for him.
In the world of a very popular cartoon series, Rick and Morty, we are invited by two designers Matt Hyra and Cory Jones as they created game together under the Cryptozoic logo. You can also find the Adult Swim logo on the box. Despite the cartoon nature of this, you should not be fooled, this is definitely not a series for children. Cartoon Network, who create the show, is of course behind the license. Distribution for Europe is then conducted by Esdevium Games.
But this novelty will surely attract you even before you start thinking about playing it alone. It does not hide itself at all, but it reveals its intentions directly in a large, transparent box. Through its window, you can see a huge plastic green cucumber, that serves as a box for the content of the game itself. In addition, there are only two miniatures – main hero Pickle Rick and his opponent Jaguar. Inside the cucumber, there is a deck of cards, but above all a set of square tiles.
Players at the beginning of the game will create a game board leading from the bathroom to the roof. However, only the outer tiles (including bathroom with the main hero) and two other guarded pieces remain visible. All other tiles are shuffled and randomly placed with image side down. Each of the opponents, one on each side of the game board, takes his chosen hero board and marks the value of ten life points on the scale. The guards start a game in their positions and both opponents get their set of cards, shuffle it and take five cards.
Every game starts with Pickle Rick, but then his opponents gets his turn to react. At the beginning of a single turn, each player rolls four dice and waits, which of the five possible icons are results. They can not only get a new card from the deck or move with miniatures on a small map. Each of the tiles consists of several small squares.
Some cards, however, also require the symbols from dice to be used (including for example key) and they have this price listed in its upper-left corner. Then there is an asterisk, that can be used as a joker instead of the other icons and lastly we will mention the gun symbol. There is a pair of them on every one and a player on the Russian side can shoot Pickle Rick with their help. Dice results can be rerolled, but this ability worsens as Rick is seen by the guards. This guards have as many dice available as they is number of them currently in play.
Only the main green hero can enter hidden tiles and explore them. This is not just about a map, that is spread out on the table from the beginning, but Rick can go in any direction in an attempt to avoid guards. But he can not walk through walls, although he can use ventilation. With the help of attack cards, they can then cause injuries, that need to be marked on the indicator of lives. Some weapons have a range, but the damage they can do is different.
Both sides pursue their goal of winning. Rick must simply reach the roof and escape the nest of the enemy before they grate him into the salad. Russian villain is trying to catch the cucumber and take away his last point of life. But losing to Rick can also happen if his cards run out in his drawing deck or if there are no tiles left in stock. In both cases Jaguar and his Russians win.
Rick and Morty: The Pickle Rick Games benefit naturally from the humor of the license. Thanks to the unmistakable absurd atmosphere created by the plot of this box, you will surely enjoy a lot of games. The story itself is, of course, based on the episode of the series, so fans will definitely form the queue to play it over and over again.
The game is designed primarily for two opponents. More participants would have nothing to do here, as the description on the box itself suggests. Maybe you can not get your head aroudn the one as the minimum number. But here it goes: this game contains rules, in which the player in the role of a protagonist tries to slip through guards, that have they rules clearly set – move towards Rick every round and shoot on sight. Nothing more.
It's just luck, that some people might get turned away, but it's why this news is greatly redeemable. Of course, you can complain about rolling dice, revealing map randomly or drawing cards, but your opponent has to do the same. The coincidence simply ensures a sufficient level of tension and uncertainty, though at the expense of justice.
The game works even as a solo fun. Accidentally, the playing time is of course uncertain. It, however, keeps well within a very reasonable limit of just over half an hour. That's exactly the ideal boundary for this crazy and casual game.
Box itself is fantastic, when it lies in the box on the shelf of the store. When you want to conveniently hide all components inside and try to place it somewhere on the shelf, you will also find its dark side. First of all, the cucumber tends to open. Impracticability is a completely understandable price for a truly original look, and the other game processing is excellent, including the figures of two main heroes.
Rick and Morty: The Pickle Rick Game is a newcomer from the world of crazy professor, who will delight all the fans of the series. It brings a new dose of crazy humor to our tables, enjoys and works as a game. Just do not expect any planning or tactics, it's all about making decisions based on current status. Rick and Morty: The Pickle Rick is a great game from a very popular universe, that must be recommended to every fan.
Infos courtesy of boardgamegeek.com. More Infos.
Review: Rick and Morty The Pickle Rick Game
Final word
Rick and Morty: The Pickle Rick Game is not a game for everyone. If you're a fan of a series, then you can be sure, you will have fun just like when watching episodes. In addition, you will also get a good deal of chaos, because coincidence is the first place. But the game is very close to even less experienced players due to the time it takes to win. Rick and Morty: The Pickle Rick Game is a nice addition to the lovers of this cartoon series.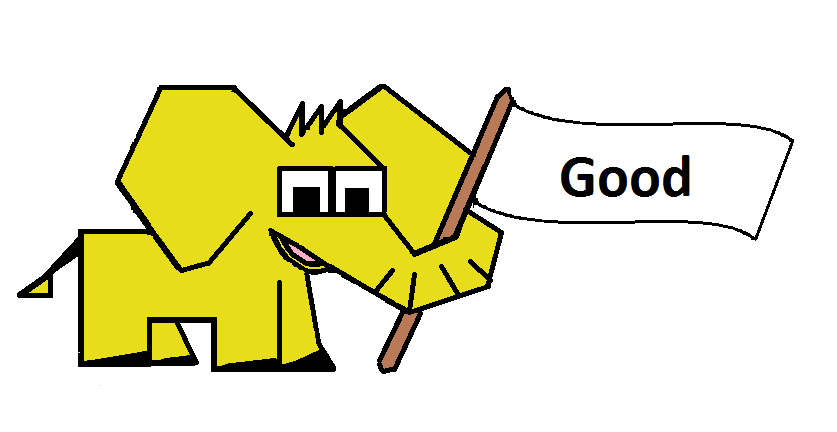 Pros
excellent theme
fun from luck
solid solo version
processing
lots of variability (thanks to coincidence)
Cons
coincidence
impracticability of packaging