Whenever you need to save a pet, firefighters need to drive to you. But what happens to the unfortunate cat, when all cars are somewhere doing their jobs? Here comes time for hero of our city. He is gray from head to toe, but decorated with a blue suit and purple cloak. You do not see his face, because his eyes are covered by tape. According to white horn on his nose, you can suspect at least one thing – it´s a rhino!
We can encounter only one such hero on our whole planet. In the board game Rhino Hero, which can be found also under english name Super Rhino. This is fun game from 2012, authored by Steven Strumpf and Scott Frisco and illustrated by Thies Schwarz. A whole package was prepared and packed into final form by HABA company.
Small yellow double-card size box with rhino hanging under the roof of a high urban building suggests, that we should find especially cards inside. And this is actually true, because 31 cards portrays roof and one extra shows the foundation of the whole skyscraper. All these cards are wearing a picture with one or two lines suggesting a rectangular position for some walls to hold the upper floors.
And there are also another 28 cards out of thicker paper, always displaying two windows. On one side is wall with a flower roller, while on the other side, we can see outside and therefore bricks show up. In the middle of each of these cards is a perforation, which allows players to bend it. They will soon need to, only when little blue pawn of heroic rhino starts climbing up the building. Floor by floor.
At the beginning of a game, players simply shuffle a deck of cards and each receive initial number (five to seven cards according to number of participants). Rest creates drawing deck. Likewise, wall tiles can be placed in a pile in any order. Starting foundation card is placed in the middle of the table and rhino figurine next to it, waiting for his chance to climb.
Players look at their selection of cards and always choose one, they want to use in a given round. But before they can play it to create a foundation for the next opponent, they must first build walls on an already placed floor. Each card contains one or two sketched rectangular silhouettes, where player must now deploy wall cards.
Sometimes, cards have also portrait of rhinoceros standing somewhere on their space. This is a signal for our hero to start climbing. Player takes pawn (from the ground or floor, where he has already climbed before this round) and moves him up to the new floor on the picture.
Only now can player finally put new card and pass action to one of his opponents. From time to time, players also find other symbols, that force them to play again, change direction or draw one more card. Game continues in this manner until moment, when skyscraper falls on someone. That player has lost and other players decide about winner according number of cards, they have in their hands remaining. Second option is a situation, where one player builds last card from his hand. He immediately becomes winner.
Rhino Hero is a beautiful game of skill, patience and steady hands. Each game begins with a nice straight foundation, but gradually grows on the table into a huge skyscraper. Its height is simply breathtaking, as well as feeling, that it may fall at any moment.
It is this escalating tension with each turn, that provides fun as building grows further and higher. The effort to be better and better drives players into new and new matches. And often it´s not just a desire to win, but to build the tallest skyscraper without crashing on you. Although rules does not mention the possibility of playing alone, Super Rhino can entertain players even as solitaire. Every game is a challenge.
But of course, there is not only a race for tallest building (we managed to build 13 floors), but also for victory. At this point, players have destiny in their hands and not only, when laying new walls (usually the spot, when building collapses), but also when playing floor cards. They can select quite unpleasant surprises to lower opponent´s chances on success. Cards in fact differ in difficulty and can easily upset balance of the tower and send all efforts to the ground, when selected at the correct time.
Often such a crash is causes by movement of rhino, who always provides proper skyscraper burdensome test. And it does not matter, when the building collapses, because the game comes to an end in amazing ten (often five) minutes. This all in addition to fact, that it can entertain any allowed number of participants from two (which only make rotation cards lose meaningface) to five.
We have become accustomed to various tweaks in games from HABA and options to adjust difficulty. One is also here, although this time its just a simple change. Basic foundation card is on one side stronger (two walls), while on the other, you begin building with already wobbly tower on only one wall card!
Processing of adventurous rhino is great. Wall cards are made of thicker paper and they easily withstand bending. Simultaneously, however, fall of the tower can not do any harm to your table, because everything is light. Illustrations also please the eye, because they vary on individual walls and thus building looks really nice.
Rhino Hero is a game, that deserves everyone´s attention. Normally, we make only verbal children´s games and let the assessment to be taken care by your mind. But this time, it is not possible to do this to be honest. This game (although it is primarily intended for children from five years) connects generations. They want to play it. Literally everyone. And that is the best sign of a really perfect entertainment. Rhino Hero definitely is such one.
Designer
Scott Frisco, Steven Strumpf
Artist
Thies Schwarz
Publisher
HABA, Hobby World, Korea Boardgames Co., Ltd., Nabita World co., Ltd., Reflexshop, Sugorokuya, Swan Panasia Co., Ltd.
Year Published
2011
# of Players
2 - 5
User Suggested # of Players
Best with 5 players
Recommended with 2, 3, 4, 5 players
(70 voters)
Playing Time
15
Mfg Suggested Ages
5 and up
User Suggested Ages
4 and up
(61 voters)
Language Dependence
No necessary in-game text
(20 voters)
Category
Action / Dexterity, Animals, Children's Game, Party Game
Mechanic
Hand Management, Lose a Turn, Score-and-Reset Game, Stacking and Balancing
Family
Animals: Rhinoceroses, Components: 3-Dimensional (3D), Mechanism: Tower Stacking, Series: Mitbringspiel Mini (HABA), Theme: Anthropomorphic Animals
Primary Name
Rhino Hero
Alternate Names
Rhino Hero Giant Edition, Rino Ercolino, Super Rhino!, Super Rino!, SuperRino, Ο σούπερ ήρωας: ρινόκερος!, Суперносорог, キャプテン・リノ, 超級犀牛, 슈퍼라이노
Infos courtesy of boardgamegeek.com. More Infos.
Review: Rhino Hero – truly dauntless animal
Final word
Rhino Hero (aka Super Rhino) is a children´s game. At least at first glance, because once you start playing, you will have fun. We mean YOU, everyone. Regardless of age or favourite game type. This is a game, that will wake up desire to be better and constantly overcome your best score. It offers a fast game with possibility of immediate retaliation, rivalry comes with various shapes of walls (and therefore making harder situation for your rival) and a lot of laughter, especially during fall of the building. All this for the price of card game. Rhino Hero is perfect entertainment, that easily ranks among very best of family and children´s games in our collection.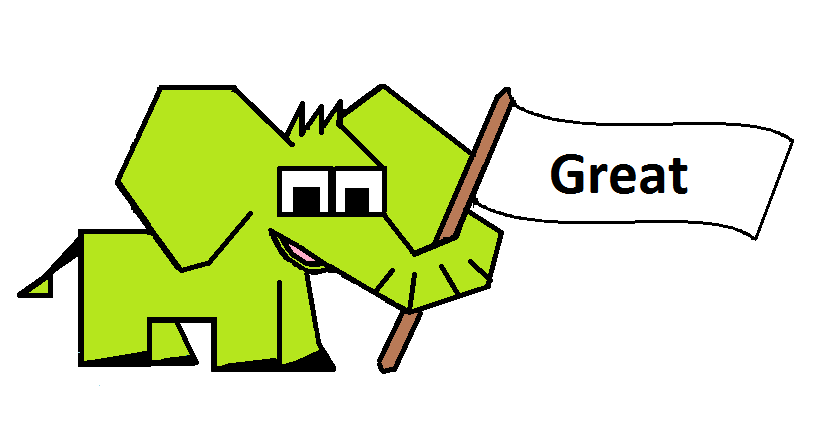 Pros
great fun for both kids and adults
two difficulties
challenge and constantly endeavor to overcome
unites generations
excellent processing
low price
great fun in a short time
gravity always wins in the end