As soon as the construction company starts to put one panel on the other and skyscrapers raises from the sidewalks, that people are browsing, evil monkeys appear. It happened last year and its the same this year. But we did not have a heroic rhinoceros on our side last year. The construction has movde and nobody is still certain, how safe that building from last year is. This time, however, when an evil monkey shows its head, a brave hero appears and deals with it.
The battle in the heights has been prepared for the second time by HABA with game Rhino Hero: Super Battle. It builds on a great card game Rhino Hero that is several years old. The authors of this new version are Scott Frisco and Steven Strumpf and it was published only a few weeks ago in 2017 accompanied by illustrations from Thieves Schwarz.
On the lid of the big box, we find the ongoing battle between the rhinoceros hero and the monkey villains, who try to sabotage the entire skyscraper construction. Inside, we will find a number of interesting components, but our way to building skyscraper begins with players using three large square boards. They place it in any rotation in a row in the center of the table. They always have some yellow dots serving as the building's bearing to start on.
All participants then prepare deck of cards. These are thin, long and may also contain some additional icons. From this stack, each player gets three pieces, the other three create an open offer alongside the bases and the rest stays in the drawing deck. Right next to it, rivals will prepare another two piles of wall cards – low and high. Each participant chooses one hero and gets his wooden figurine, which starts its protection tour safely on the ground. There are also monkey figures and a pair of dice, both laid aside for now.
Players move in turn and immediately make the most important choice – from the floor cards in their hand, they choose the one they want to place. But before adding it to the building, player is obliged to place two walls. These are made of hard paper, so they have to be folded a little (for the first time) and place as a support. While starting on the ground, wall must always touch one of the yellow dots, while on the upper floors, it can be anywhere player wants it.
It is possible to prepare the situation for laying a floor, and even by placing one high and one low wall to equalize for the differences created in some of the previous rounds. Immediately after finishing the building, monkeys will seize their opportunity, if their icon is printed on the floor tile. The active player must then take one of the cardboard monkey figures and hang it on the placed floor. The entire building must not fall, that is the main task for the player during his actions and turn.
Only then can hero climb up. The number of floors that a figurine can climb is determined by a dice roll. It may be one or two levels upwards or, in the case of bad luck, fall down one level. In a situation, where more heroes meet on one floor, they must fight with red and blue dice. The winner pushes the loser one level below.
If one of the heroes is higher in the skyscraper, than everyone else, he immediately earns a superhero token for his owner. But only temporarily. In each round, the medal can move. At the end of the turn, player only gets a new floor card either from the offer or blindly from the deck. Game ends when the floor cards deck is empty. In this case, owner of superhero medal will win. But the superhero rank is even more important. Whoever holds it becomes winner, even if the skyscraper falls by some player's action. But that does not apply, if the player who makes it collapse has a medal himself – in such a situation everyone else wins.
Rhino Hero Super Battle again focuses on the desire of all players to build something tangible and breathtaking. And what can be better than a crazy pyramid of cards that moves constantly, but at the same time, as a miracle, holds up the balance? The tension could be cut, especially when players have to move the figures along the skyscraper floors.
This time, however, compared with the smaller and pocket variant, they have much more options to influence construction and their chances. Selecting a floor from player's hand is not the main thing. In particular, walls that player use to support it are important. It is on the newly laid walls, that you need to place this new habitable area.
If player uses floor card with a monkey, they must expect problems. He will have to try to stabilize the structure when hanging a piece. This is one of those moments, when extreme caution is needed. But the wooden characters of the heroes themselves can also have a significant effect on the balance. Any such interference can have a major impact. When building, both hands can be used to hold the components. Once the cards have been released, player has to leave it to their fate.
But the ultimate victory is about superhero token. You need to climb up and keep up with your character. It is also a moment, when skill is receding and it comes all down to dice. This is a bit of a shame, it was certainly possible to print movement points on the floor cards and make it even more difficult for decision making. Because of this, whole game outcome is not in the hands of the player. And that's true even in battles when the dice are rumbling again.
The game is, of course, very attractive. The construction looks different every time, and everything looks beautiful thanks to lots of different illustrations. They make high-rise buildings really interesting. Both young and adult players enjoy watching how buildings are growing. The whole match is available for preschoolers, who as well as their slightly older friends, can practice with skillful fingers and patience.
Matches themselves last for fifteen to twenty minutes, making this box really light and enjoyable. The battle is fun regardless of the number of participants. In two or four, the situation is always interesting. With a higher number of heroes on the plan, the skyscraper grows faster but, above all, you will see a lot more duels and falls of the defeated heroes. The game is therefore more conflicting.
Rhino Hero: Super Battle is a game that further develops the idea and content of popular original card game. It brings more tactics, but above all, it makes the far more interesting possibilities of the construction itself. And it looks even better! But the effort of stable construction and its expansion do not just go away. And so Rhino Hero: Super Battle has found a regular place on our table.
Designer
Scott Frisco, Steven Strumpf
Artist
Thies Schwarz
Publisher
HABA, Hobby World, Reflexshop
Year Published
2017
# of Players
2 - 4
User Suggested # of Players
Best with 4+ players
Recommended with 2, 3, 4 players
(39 voters)
Playing Time
20
Mfg Suggested Ages
5 and up
User Suggested Ages
5 and up
(35 voters)
Language Dependence
No necessary in-game text
(4 voters)
Category
Action / Dexterity, Animals, Children's Game
Mechanic
Dice Rolling, Single Loser Game, Stacking and Balancing
Family
Animals: Elephants, Animals: Giraffes, Animals: Penguins, Animals: Rhinoceroses, Components: 3-Dimensional (3D), Mechanism: Tower Stacking, Theme: Animal Battles, Theme: Anthropomorphic Animals
Primary Name
Rhino Hero: Super Battle
Alternate Names
Rhino Hero Állati csete-paté, Суперносорог: Небоскреб
Infos courtesy of boardgamegeek.com. More Infos.
Review: Rhino Hero Super Battle – fighting in the heights
Final word
Rhino Hero: Super Battle is a great construction game in which it's always about being on top. But players need to build a stable building, otherwise a dream of victory can collapse. But the correct positioning of the wall and the firm hand is not enough, because player needs also to be lucky to move his hero. But the match is so fast that, despite the coincidence ratio, the whole construction will be great and it does not matter how old you are. Rhino Hero: Super Battle is fun not only for superheroes.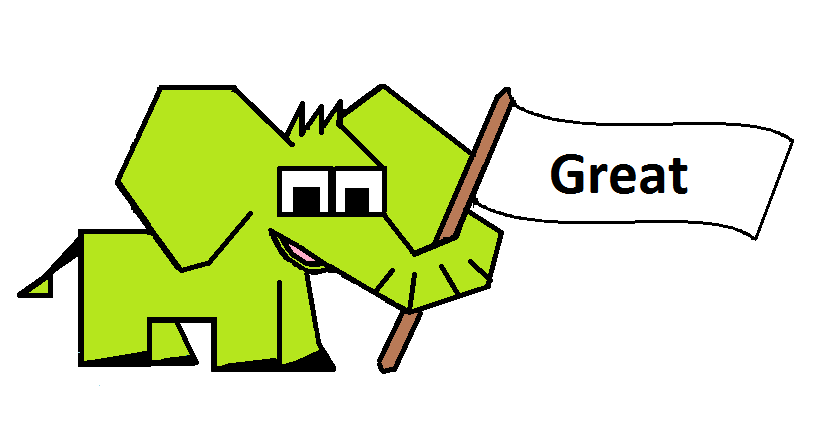 Pros
interesting building
great for small players
enough tactics
two wall heights
interesting conditions for victory
constant tension from building stability
Cons
coincidence in movement and duels