All shelves around are filled with bottles with strange fluids. When I open one of them, a little cloud escaped from it and smelled bad. In his fluffy shape, an eye appeared for a while, but disappears before I even start to fear. There's a strange silence, as if something is hiding from my eyes. It's hard to say, what's going on here in the evenings. And maybe I don't want to know. I'd rather engage my magical abilities to become the victor.
Among the ranks of alchemists and geeks, designer Tom Lehmann (Space Conquerors) invites us in his new card game, Res Arcana. Julien Delval took care of the illustration of the game released by Sand Castle Games. It is a novelty, that bears label of year 2019 and is distributed in Europe by Esdevium Games.
In the beginning of the game, players create an offer of several types of cards in the middle of the table – all eight magic items, five large location cards (there is not more of them in the game, so they will be on offer each game) and a random pair of monuments. Rest of them creates a pile. But they are not all cards – players are given each eight random cards of artifacts (and can take three of them in hand) and also two mages. Every player chooses one of them and discards the other.
In the center of the table lies offer of hundred fifty essence stones in an elegant five-compartment plastic box. Essences are available in five colors and each individual participant receives one copy each to start with. At the end of the setup, according to their cards (which they see in their hands), players can choose one magic item for themselves.
At the beginning of every round, players take the essence stones, that their individual cards produce, whether these cards come from the beginning of the game or were played later. Every card, that lies in front of the player and has a hand symbol, counts. Once everyone has their resources in the shape of colored tokens, the game moves to the main stage.
In this case, players have the chance to buy cards from the offer at the price indicated in the upper left corner using these essences. They can then play them immediately and start using their abilities. Skills always have their price and often need exhausting the card, meaning that it can be used only once per round. If one of the cards in the player's hand is not interesting for him, he can exchange it for one gold or a pair of any essence tokens.
Players will always perform one action on their turn and pass the word to their opponent. That is until  everyone is satisfied with their current state and passes. In addition, the first player to pass becomes immediately starting player for the next round. At the end of the round, players can rise all their cards, allowing them to be used in the next round.
At the end of each round, however, first of all, it is necessary to find out, if any of the participants gathered the necessary ten or more victory points. Most of them are collected by their owners from cards of monuments and locations. This player becomes the winner without any further doubts.
Res Arcana is a spectacular point collector, that is defined by its cards. Players must accumulate raw materials, buy cards for them, and accumulate new assets again and again in an endless circle. It's beautifully simple and that's why you will enjoy the game so much.
And here it is again. Chaining cards is simply fun, whether it is between vampires (Nightfall Card Game), the universe or the fantastic world of magic. So if you enjoy combining cards, then this new game will entertain you, because there are quite enough options. In the end, however, the only thing to fill is to hunt for the best combination. Then all you have to do is wait and hope you'll be faster than your opponents.
In the game there is also luck present, which starts to appear at the outset by randomly distributing artifact cards. Among them, monsters or dragons can be found, which are tempting cards, and without them, you have some limited options. And if you are unlucky, then you don't get any to start with. Fortunately, to level this up, it is possible to use the drafting variant to start the game. Players then pass a set of cards and each chooses one according to his own taste.
However, we have not yet mentioned at all that one interesting element of the game. In addition to gathering points, it is also possible (due to some actions) to take away their opponents' points of life.
Although you are playing with a relatively small amount of cards, game still manages to hold your interest. Even playing repeatedly is nice, although many cards are the same in every game. It is the search for synergies between the various combinations of hand and constantly changing offer, that makes you play again and again. And if you come up with a new way to surprise your opponent, the feeling is worth it.
The ultimate weapon is the length of a game, that can last thirty or less minutes. Points just aren't that hard to get. But from time to time the game can stretch, especially in the maximum number of participants. This is also the moment, that the game shines the least. If you play it with four alchemists, then it takes too long to count points. Excellent is the duel in two, which is balanced and interesting.
By far the best in the news are the wonderful illustrations and whole processing, which otherwise moves the above-average game experience to the next level. So we must evaluate it as somewhere between good to excellent. It is just on the range of these two categories. So if you read the review, make a decision for yourself. In the end, thanks to simplicity, the ranking in the better category was the choice for us. Because Res Arcana can entertain, but above all has a really gourmet looks.
Designer
Thomas Lehmann
Artist
Julien Delval
Publisher
Sand Castle Games, 17wanzy (Yihu BG), ADC Blackfire Entertainment, Asmodee Italia, GaGa Games, Galápagos Jogos, Geekach Games, Gém Klub Kft., Rebel Sp. z o.o., sternenschimmermeer, テンデイズゲームズ(TendaysGames)
Year Published
2019
# of Players
2 - 4
User Suggested # of Players
Best with 4+ players
Recommended with 2, 3, 4 players
(310 voters)
Playing Time
60
Mfg Suggested Ages
12 and up
User Suggested Ages
12 and up
(47 voters)
Language Dependence
Some necessary text - easily memorized or small crib sheet
(28 voters)
Category
Card Game, Fantasy
Mechanic
Hand Management, Open Drafting, Race, Score-and-Reset Game, Take That, Turn Order: Pass Order, Variable Player Powers
Expansion
Res Arcana: Lux et Tenebrae, Res Arcana: Perlae Imperii
Family
Components: Wooden pieces & boards, Creatures: Dragons, Digital Implementations: Board Game Arena, Mechanism: Tableau Building
Primary Name
Res Arcana
Alternate Names
レスアルカナ, 奧法之戰, 레즈 아르카나
Infos courtesy of boardgamegeek.com. More Infos.
Review: Res Arcana – the power of magic
Final word
Res Arcana is to be seen as an inconspicuous, simple card game, where you build your little machine for points. Although it does not actually bring anything new to the genre, draft is able to destroy part of the chance influence and above all, it can reward the player's success with a very good feeling. Everything looks beautiful and doesn't take too long. And thanks to this, Res Arcana will not be lost among competitors.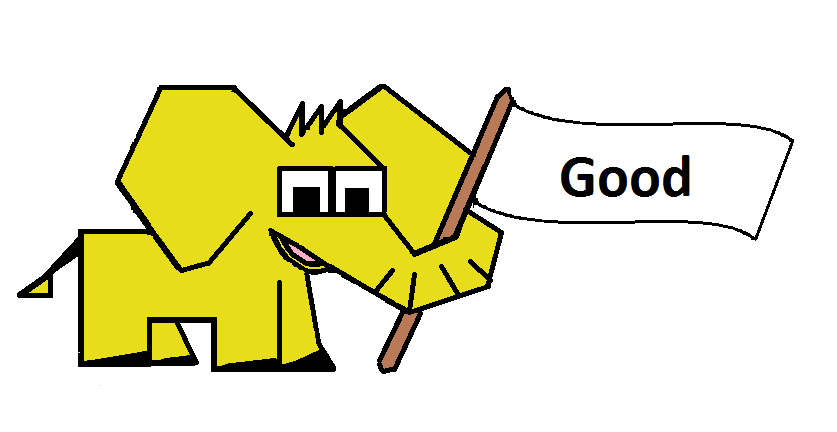 Pros
each card makes sense
variability with few
fast game
fabulous processing
excellent in lower numbers
Cons
coincidence
longer points counting
originality