I have been living and breathing on the Pacific bottom for thousands of years. From several colorful waves, I grew up to the dimensions0 when you cannot see from one side to the other. During that time, I have seen all the fish, that float in the ocean. Small, large, colorful and hidden. Every one of them likes to rest in my maze, because it finds a lot of food here and above all peace. The last animal I met only decades ago is man. Evil creation. I'll have to look out for it.
Coral reef's narrative will also be continued in the Reef board game, which has been made by popular designer Emerson Matsuuchi. The unique colorful illustration of the submarine world has been taken care of by Chris Quilliams. Author has entrusted his creation to Plan B Games and Esdevium Games distributes it in Europe.
On the lid, the name of the game almost disappears in all that colorful splendor dominated by blue and orange. Under the water (inside the box), players will find a set of their cardboard game boards. Each one of them contains sixteen squares and players place it in front of themselves. After that, every rival also receives two random cards from a shuffled deck and three one-point tokens. A stock of scoring tokens (in five values) and mainly large pile of plastic corals should be created in the middle. The rest of the cards will lie sideways and top three will create a public offer. The individual participants then take one piece from each type of coral and place them in the center space of their board. A circle of twelve loose squares will form around them.
In the game, players will switch back and forth in a turn, in which they always can carry out one of two possible actions. Either take a new card from the offer or play one, that they already have. In doing so, they always try to create a target formation, that is printed on one of their card. First, they get a chance to put new colorful pieces to their coral reef. Color and number of that reef stone will be decided by played card. At least its top half.
Players can fill not only the vacant positions on the board, but also overlap existing stones, creating stacks up to the maximum of four levels. At the bottom of the card, participants will also find a condition, that they want to meet with their coral reef. If they do, they will get the points printed in the bottom right corner of the card, as many times as the formation appears at that moment. When searching for it, the active player can rotate the formation arbitrarily and it still scores.
In addition to specific two or three-point sets of corals, other tasks are awaiting players. They are rewarded, for example, for combining stones of a certain color on a particular floor, or set a minimum height, that they must be in.
For each successfully accomplished task, players instantly collect points. You can not get it later, but only when the card is played. Match and collecting victory points finishes in the moment, when a stock of stones of one color is empty. Players can not take any more cards, but they can use up the cards, they are holding at the moment. Then it is time to count the points tokens and find out, who has the highest score.
Reef is a simple positioning game, where everyone will go carefully for their own victory. The game does not contain a pinch of direct rivalry. Everyone has their own board and the only place, where players will meet is when contesting for the cards. But even here, they can not do any attacks or somehow influence others.
Instead, everyone can concentrate on their performance. It is not enough just to fulfill the card and find one shape. The greatest point gains come from combos and the ability of players to respond to offer of cards and use them for their benefit. It is often enough to overlap one or two columns and you can have completely different shapes from top view. And that's what counts. On the other hand, floors are much harder to create and score.
Generally simple tasks are often accomplished several times. But the real challenges come with the cards worth four or five points. If you can do that, you are well placed to fight for victory.
However, players will be able to collect a solid amount of victory point during the game. That's because it's about fourty minutes, that takes you to run the whole distance and the coral supply runs out. And because the players do not interfere with each other, it does not really matter, if you play in two, three or four. The game will always offer the same experience, and is not much longer, as the number of stones is adjusted according to the number of participants at the beginning of the game.
An important element of success is also spatial perception, which is absolutely crucial for some cards. The main thing is for those, who demand a neighborhood. But the demands are not too difficult and people, who otherwise have problems with this type of imagination, will be able to handle it in Reef.
An interesting tactical moment also offers the chance to get a card from the pile. Even top card is visible and players have an idea in advance about the task, that is coming in the next round, when someone draws the card from the offer and it gets refilled. However, one of the opponents may decide to steal it and, at the price of one victory point (which, in addition, places a new, different card in the offer) take it straight away. It simply, but cleverly, changes the entire course of the game. Even if the players do not buy the top card, it is still valuable information to prepare for. And whoever can do it faster, will get more points.
Because players additionally have cards in hand, they can plan in advance and not just blindly respond to the cards in the offer. And the preparation for playing cards really pays off here. Thanks to this, game is really a great thoughtful creation, that will really surprise you. It is such a lightweight Azul with just added third dimension.
Reef is an abstract game, that has only a bit of a theme. At the same time, however, just choosing the environment, in which the game takes place is to be thanked, because it has brought to us the excellent (maybe even overworked) processing. This increases the price of the box, but in abstract games, it is the only element, that really makes them stand out. Reef is purely tactical and superb.
Designer
Emerson Matsuuchi
Artist
Chris Quilliams
Publisher
Next Move Games, Arclight Games, Broadway Toys LTD, FoxGames, Galápagos Jogos, Ghenos Games, Happy Baobab, Pegasus Spiele
Year Published
2018
# of Players
2 - 4
User Suggested # of Players
Best with 4 players
Recommended with 2, 3, 4 players
(98 voters)
Playing Time
45
Mfg Suggested Ages
8 and up
User Suggested Ages
8 and up
(24 voters)
Language Dependence
No necessary in-game text
(17 voters)
Category
Abstract Strategy, Animals
Mechanic
Hand Management, Pattern Building
Expansion
Reef: Bonus Cards, Reef: Kings of the Coral
Family
Animals: Coral / Jellyfish / Anemones, Theme: Nature, Theme: Under the Sea
Primary Name
Reef
Alternate Names
リーフ, 珊瑚物語, 리프
Infos courtesy of boardgamegeek.com. More Infos.
Review: Reef – the life of a coral reef
Final word
Reef is a great abstract game, in which players with the help of cards build coral reefs on their little board. At the same time, they are trying to build the right assemblies out of their parts, which can then be scored at the right time. Cards allow enough manipulation with stones and there is quite a lot points to get out there. So, perhaps, the absolute absence of a competitive fight may be the only concern to you. This is compensated by interesting ideas, including the depositing of coins on the cards, that the player skips (the traditional mechanics of the author). Reef will surely not be lost in the world of abstract games, because it emphasizes exactly the right elements.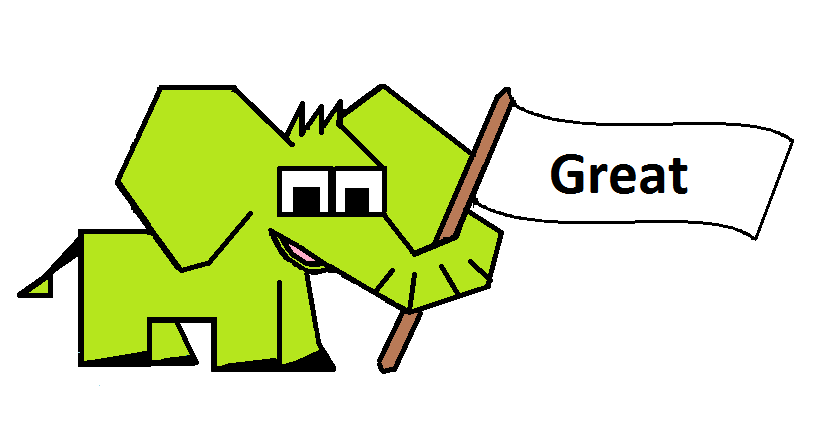 Pros
option to take the card out from the deck
planning
card has two usage
good options to manipulate the reef
good in all counts
different tasks
luxurious processing
Cons
higher price due to processing
missing any chance to affect others