King convened together all those, who are courageous at heart. Our country has too long been troubled divided into six parts, all lost, weak and insignificant. It is time for the people to be united under the rule of barons. But it will need much more, than just words. Unpredictable barons will not want to give up their land acquired by deceit. It´s time for heroes to get back magical balls, that give territories their power.
Simple and classic tale of betraying king is told by board game Realm of Wonder. All that is brought to us by relatively unknown publisher Mindwarrior Games. New game from Max Wikström published in 2014 can change this. Illustration are done by Sami Saramäki and they are the main reason, why game attracted a lot of attention at fair Spiel 2014 in Essen.
And it really works. Even your eyes are irresistibly attracted to box cover, which shows not only the royal castle surrounded by rocks, but also six very diverse heroes and one of the magical balls, which is their ultimate goal.
Game does not cease to surprise their new owners even after box is opened, because game board this time is not made of a single piece. Instead, there is large empty space in the middle, that players must fill by inserting one round middle board (with main castle) and one cardboard ring around it. But they all have to first be liberated from cardboard sheets.
In the corners of the main board, there is scale of speed, but also a place for decks of cards. Individual players can have beautiful large cardboard board with a portrait of individual heroes. Each has a score track at the bottom, and also a place for accumulated tower segments, which may contain something useful.
For each color, there is not only a package of round disc (fortresses), but also pointy houses. But there are also nice miniatures, that you immediately fall in love with. Small purple tokens represent magic points. There is also lots of cards, which can be divided into physical, magical and tasks, always with numbers or symbols on them.
At the beginning of the game, players prepare a game board comprised of all needed parts. Circles in the center are free to rotate and change their position. But their starting location will be clearly determined by one dice. This specifies color alignment of hole on each part with its neighbour. Individual positions on board are occupied by towers tokens, which reveal its secrets only to those, who visit them personally. You choose only one task from shuffled cards, that is placed visibly on the board. Remaining two decks are shuffled and put into place.
Players can then choose their color and receive fortress tokens, but especially one house and miniature that are placed together on a magical well of their color on the board. Each character has their home environment strictly given, which can easily be identified by illustrations on his board. Here, players will also take a counter of special abilities and a pair of tiny indicators. To be able to start, all participants will receive ten magic points and three cards of magic and movement.
Game itself takes place very easily. At the beginning of each round, players receive one movement card, but also income in the form of magical points from sites, that are under their control. Then they all simultaneously schedule one movement (by selecting card), but secretly, taking into account not only distance itself, but also to the value of initiatives in well symbols.
Now this number decides about order of upcoming round. Players then can play any number of magical cards from their hand, starting with the slowest hero. Movement happens in reverse order, in which players can move their piece for number of points given by their played card. Difficulty of movement depends on the type of surface, that is divided into simple and difficult and has different price of one or two points.
Throughout the game, players are visiting towers, where they can for just one magical point reveal lying token. It may give them cards, treasures or magic potions. But in the tower can also hide enemies with whom hero must immediately fight with dice – here, values of rolls have to be compared with their strength. In case a player lose, hero must return to his fortress to heal. Even players can fight among themselves – in this case, winner may take a tower token from loser.
In the tower may be located also those eagerly sought magic balls. They are one of ways to victory. To do all this, players can also use help of special places on the map, which lets them buy new magic cards and spin game board. This way, they can approach their destination faster or at least move their rivals away from it. Positions with wells allow players also to build fortresses, which will then bring magic points at beginning of each subsequent turn.
Once player manages to accomplish task, he gets a victory token. But he must bring him to the king, who lives in the center circle as proof to be declared winner. Only then can he really celebrate. In the meantime, other players can still try to beat him, because the game contains two other victory conditions – defeat three monsters or accumulate three magic balls. Any hero, who succeeds will be deemed a winner by king, if he arrives at the castle first.
Realm of Wonder seems difficult, but in fact, this is a very simple and undemanding game. Its main activity is only to browse the world and discover it. Players must manage their income in the form of magic points well and use cards properly – whether for moving or magic, which gives game the right rivalry (eg. lowering movement or destroy fortress).
At first glance, it is clear, that the winner is this time not decided exactly by your abilities. You simply can get lucky, find the right tower and victory is suddenly near. Easiest way towards winning is in the form of collecting magical balls – no need to defeat anyone, you simply need luck. On the other hand, other players can steal even your collected balls, so you are never sure, that you get treasure to the king in one piece.
With regard to luck, it is certainly pleasing, that movement of the miniatures depends only on the players themselves. Chosen card determines number of points and no dice. In addition, selecting cards also specifies turn order and so you can try to be the first to play magic cards or movement and surprise others. Often, situation on the board depends on it, for example if you are competing with someone or want to hurt him. Authors themselves provide variation for playing with exposed tower pieces, that give players more choice. This variant has a completely different gameplay, that we did not enjoyed so much as the original.
Interesting game is delivered in the first instance by variable assignments. There is a total of five different king tasks and they revolve not only around building forts in different places of the kingdom, but also about gathering magical power or victories in battle.
From the beginning to the end, this game is very conflicting. Players can fight and rob each other for their hoarded objects. In addition, they can still harm opponents by turning the board and especially by using magic cards. Access to them is relatively easy and their usage even easier.
This makes it better in a higher number of players, when number of fights and nudging is growing. There is simply not enough room for everyone on the board, when playing with full number. Therefore we recommend to do this with at least four rivals, which seems also like optimal with respect to the speed of turns. But fortunately, there is almost no delay, so even in the six, game runs without any problems and you manage to finish it within the hour. In four, its by another fifteen minutes faster.
An interesting mechanism could be hidden in concentric circles. But they are ultimately used primarily to attract attention of players. Real game does not use them frequently and does not provide any interesting application. Its best contribution is in always a little different initial disposition.This is to be welcomed, because as the game goes on it looks different. But it is also partly due to randomly distributed tower pieces, which manage to keep each experience fresh.
You might be surprised, that we have not used name Talisman by now. This is a game with which you could boldly compare Realm of Wonder. At least from what we know about it. We have not had the opportunity to really play it yet and we look forward to publishing of Czech version in 2015. Therefore, we still prefer to abstain from the comparison, although we are aware of the similarity.
Processing of the game is at a very high level and there is virtually nothing to criticize. We commend the thick cardboard and really masterful illustrations. Interesting is also splitting rules to story guide (and quests) and rulebook. It´s unusual and not exactly ideal, but it does not significantly affect playing. Only graphics on cards leaves room for something more. You would expect them to look better, with the magic gate on each one.
Realm of Wonder could be a simple family game, but it contains too conflicts and assaults between the players, so we cannot simply mark it as family. But.. if you do not mind this nastiness, then basically there is no reason, why you should not invite your family to the table (cards are without text). More advanced players can be disappointed by luck in the distribution of tiles, that are deciding about winner. On the other hand, players control movement of the hero, which is very nice. Realm of Wonder is undemanding entertainment, that can easily entertain everybody.
Designer
Pauli Jantunen, Mikko Punakallio, Saku Tuominen, Max Wikström
Artist
Sami Saramäki, Max Wikström
Publisher
Mindwarrior Games, Tactic
Year Published
2014
# of Players
2 - 6
User Suggested # of Players
Best with 6 players
Recommended with 3, 4, 5, 6 players
(13 voters)
Playing Time
45
Mfg Suggested Ages
10 and up
User Suggested Ages
10 and up
(7 voters)
Language Dependence
Some necessary text - easily memorized or small crib sheet
(9 voters)
Category
Adventure, Dice, Exploration, Fantasy, Fighting
Mechanic
Area Majority / Influence, Area Movement, Auction/Bidding, Take That
Primary Name
Realm of Wonder
Infos courtesy of boardgamegeek.com. More Infos.
Review: Realm of Wonder – a rotating kingdom
Final word
Realm of Wonder receives the expectations, that come from its processing. Fortunately, it manages to hold on to them, even when you start playing. Its fun game, that can find a large number of fans. It offers effortless playability with a generous portion of luck in the form of towers spread across the world, which often decide on victory together with chance. Players not only have control over the movement of their heroes (by cards), but also over rotating board, that is here primarily for decoration. Magic cards give players the chance not to give each other anything for free. Realm of Wonder is pleasant entertainment for the evening, when you do not want anything challenging or long and still are in for a lot of fun.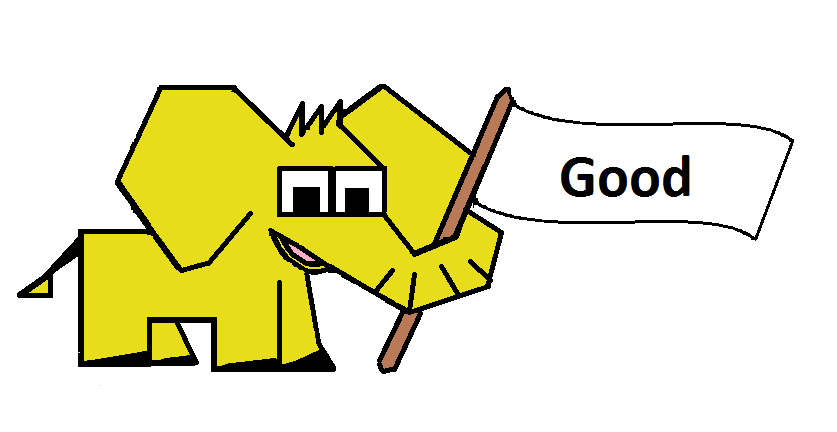 Pros
great processing
light and pleasant pastime
player has control over movement of his hero
turning board
very conflicting
fast rounds
initiative on cards
multiple paths to victory
Cons
turning board is not used fully
random distribution of tiles
too conflicting for families