Today is a strangely quiet night. My ward sits at home and does not come out, so there is almost no risk involved. I am sitting still on the roof of building across the street and watch his life. Many people think, that our job is simple and we instantly know, when someone is in trouble. But we have to be constantly on the alert instead, because we may otherwise arrive too late to help. My name is Elex and I am a guardian angel.
I live on Earth 1,237 years and I've seen a lot. I cherished thousands of people during my service. Some were kind and successful, others were not and sometimes I faild in protecting them. But it is always the same, because you have hard time saying them goodbay as they fade away. There is a lot of danger in the world and people often ask for it. But there are also demons, who create some of these situations. Their malevolence knows no bounds and you simply never know, when will they attack. Wait! I just saw something move near Tim's window. I have to finish my story another time, now I must fly and look, what happens. Bye..
We should be delighted, that a guardian angel took a time to chat with us. Fortunately, we can now spend much more time in their company, if you play a board game Ragami, which was published in 2012. Its author is Gil d'Orey, graphics were compiled by Pedro Sotto. Game is published by MesaBoardGames, from which we have already seen games like Kosmonauts (review) and Vintage (review).
There is one of the angels drawn on the box, with white wings and sinister gargoyle in the front, watching the street below. Its square shape does nothing to surprise us and gracefully floats among other board games on the shelf. But there is still time to put the game on the shelf, now we have to lift the lid and find out, what is hidden underneath.
This is of course the most important city, where our whole story will take place. Streets and houses are painted on the folding game board, which is exactly, what you would expect in its upper three quarters. Dark town, full of roads and intersections with framed and numbered boxes – locations, where strange things will happen soon. In the lower part of the board, there are action spaces drawn on light brown background with all the necessary scales. This is offer of actions, that you will be able to do.
But the whole game is far richer, than just a game board. Inside the box, you will also find package of 33 action cards and a sheet with thirty numbered tokens. These correspond to locations on the board and provide a much needed luck. Together with them, you will punch out also quartet pawns of colored cardboard pieces of guardian angels (ragami), which are then put in a plastic stands. The cards contain symbols of dice, silhouettes of angels, but also red figures of demons and allow you to interact with game board in different way.
Most of the remaining components are made of wood. There are red demons, but also pieces in player colors representing saints. All game participants also get one dice and one disk in their color. Thirty white cubes representing the power points, one white larger will mark starting player. And now we are left only with dice. Most of them – six – is black and remaining three action dice are white. We must not forget hidden red dice of strength. For every player is also ready one restless hex creature (dice) in his color, representing his good qualities (virtue).
At the beginning of the game, players divide the colors and cube place together with disk to zero on the same scale, although each of them will be showing something else, when they start moving. You will now place conflicts on the board, so that your roll six black dice and randomly assign one location token to each of them. Together, you put them on the board in the corresponding numbered space. One red demon piece is assigned in a same way (random location token) and immediately moved to the city. Remaining demons are put in their storagee in lower left corner of the board and you make a pile of all white cubes next to them.
Now we are waiting for all participants, who will soon get a trio of action cards. But they can only keep one of them, the other are thrown away. What is important is the selection of a starting player, which determines order of remaining steps of preparation. Each of the four steps will be started by different player – laying of a saint in player's color on one location, putting a dice of good qualities with value of one to one building and sending a guardian angel on the roof of another building. Only at the end one of players rolls a trio of action dice and for each red dot must add another demon figure to the board. Then spreads dice according to his choice to three action fields in bottom of the board.
Game is opened by a starting player, who has the same options in his turn, as will others. He can use one of the three dice actions and performed activity specified for that field. Then he can play one or more cards from his hand and take advantage of their opportunities. Dice value is reduced for each use by one, and when number falls to zero, dice is temporarily removed from the board. This action is therefore no longer in the offer. Round continues like this until all players give up their turn, because they have nothing to play.
When you select one of action dice, you can always choose from two actions. One is always moving some pieces around the board, while the other is a little different every time based on place, where dice lies. You can move your guardian angel (this is part of every action choice, because it is a significant part of the game) and also move saints for a given price (or adding new demon). Other activities include card draw and attempt to resolve current conflict. This completes list of possible actions.
While Ragami can move almost freely across the rooftops and streets according to your wishes, saints can only stay down on the ground and walk the streets. Both pieces have a maximum movement set on four steps across locations or blocks of neighboring houses. If you succed in ending your Ragami movement on the spot with a demon, you immediately get one victory point and remove the piece away from the board.
Goal of saints motion are locations, where conflict is marked with a black dice. When you reach it, you instantly get one white cube of strength. After saints movement, you must also move a demon or add new one to the city. Important thing is, that you can move with any saint and you are not limited to your own, like with ragami.
If you arrive at conflict spot with your guardian angel, you can try to resolve it through white cubes of strength. His chance can be even more increased by some cards, presence of the saint or even virtue dice in the neighboring area and the dice of power. Together, such a resolution of the conflict will bring you victory points (honor points), but also one resolved conflict recorded on the same scale with cube of your color.
At the end of each round, new conflict is added on the board and starting player role moves clockwise. More important, however, is increasing value of the unresolved conflict dice, as well as on your virtue dice. You can move dice in your color one block in any direction. Players at this very moment also have chance to transfer their strength cubes to points. Then you simply re-roll action dice to new values , starting player selects spot for each of them and possibly adding new demons to plan as a result of red pips on dice.
Game ends, when you run out of locations tokens (= only ones lie on the board, waiting for resolution), or when a player reaches thirty victory points. Player, who solved most conflicts of all players, gets a reward in the form of a further seven points, second in the standings receives four points. Guardian angel with the highest share of helping people is winner of the game.
Ragami offers primarily totally unique theme, in which you take a role of divine beings fighting against injustice on Earth and try to protect people not from themselves, but also from demons coming out of the underworld. In both cases, you need not only to get there in time, but also to have enough power, so you can cope with the situation.
No one would believe, that guardian angels actually compete with each other and try to save as many people as possible. This is a really interesting idea. But its not easily done in a city, because you have to watch both roofs and roads below. That is why sometimes you have to recalculate and need to check your plans at least twice, before you decide on doing anything. Movement has a few minor limitations, that are clearly described in the rules.
The whole game is basically governed by very simple rules. There are no complicated principles and everything revolves mainly around moving figures on the board somewhere. Once you arrive at your destination, you have to deal with the problem and get a reward for it. The greatest burden on players is in fact ability to efficiently move their characters and use the cards in their hands at the right time.
Now cards can be a key to success throughout the game. But game offers several routes to obtaining victory points. To solve a conflict, for example, you need to use white cubes, which can again be obtained in several ways. In doing so, game remains essentially intuitive, although iconography on cards and on board will probably not be clear at first sight. Fortunately there is not too much symbols and everything easily and quickly moves into your blood.
Unfortunately, game is a little too dry and serious, which holds whole atmosphere of the game down considerably. In essence, game is only walking in city and resolving conflicts. It would indeed be enough and to a certain extent it is really fun, but there some icing on the cake still lacks. Only this way, the game could really captivate you and force you to return to the game for more. Its not as far problem as with Vinhos, but it still is there.
We are most pleased with the fact, that sometimes players must work together to bring even more ragamis to one place to solve a problematic conflict. If some situations grow over their head and its number increases to seven, such a site becomes inaccessible and you will have to run around.
In processing complaints, we have to mainly speak about rulebook. These are most beautifully arranged sections , including many graphic examples. But some questions remain unanswered and you have to search forums.
Ragami is in fact not a bad game, but instead it is fun, which is also thanks to its actual theme. It will please demanding players, who enjoy nice graphics and a simple mechanism, only with moving pieces on the game board. A large number of ways to get victory points is a guarantee of discoveries for the next games to come. Therefore, if you are not discouraged by simplicity of the game, then you can be sure, that you will have fun with it.
Infos courtesy of boardgamegeek.com. More Infos.
Review: Ragami – guardian angels in the city
Final word
Ragami allows you to give out orders to guardian angels. Each round has a different number of actions depending on dice values rolled, which are lowered every time you use them. This mechanic forces you to plan carefully. Three boxes separate three different actions, which enable you to travel across city and solve all conflicts – both human and demon made. Match is very tactical and due to an original topic, it will certainly get you interested in the first place. Also graphics itself is really nicely done, although spaces on the board are not clearly visible, when you do not know, what to look for. Whole compilation is well done and you have a clear overview of the game. But there is a little lack in feel and atmosphere coming from the game. Its a really abstract game in the end and gets a little further from saving souls, which would you expect at first glance. Ragami is in the end a good game, which brings a nicely tuned mechanic and moreover an really original theme.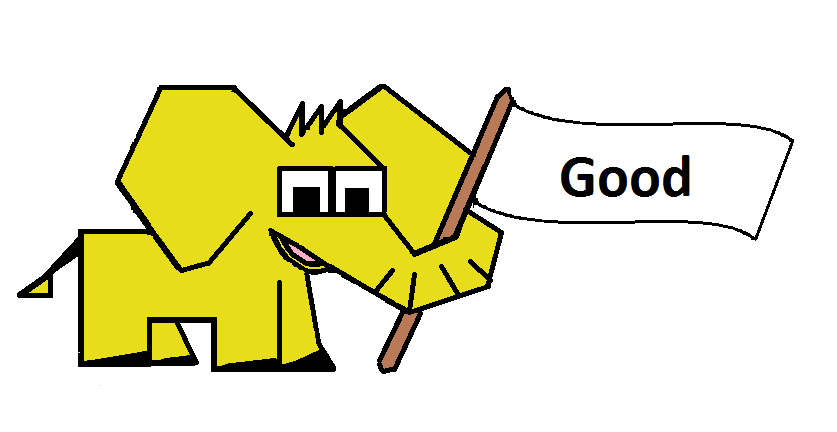 Pros
simple game
very original topic
interesting usage of dice
nice angelic illustrations
players have to work together
tactical with a little luck