When the casino closes in the morning, last customers leave, employees turn off all machines and the lights over the gaming tables go out. Sometimes it happens, that there stay some tokens laying on the table. These are the ones, which gamblers lost in a dream of becoming rich.
And when the last employee locks doors behind him, something begins to move on abandoned tables. Chips are fighting among themselves in color teams. They collide to each other, and shoot away to flood the opponent's side with their numbers. The team, who gets ten tokens as first, loses.
Perhaps David Sirlin, the author of Puzzle Strike, is in addition to being a passionate fan of game Fantasy Strike also a frequent visitor to the casino. Tokens in shape of circles, which represent money in that location, are here to také the role of cards in his new board game.
If you read our reviews frequently, I am sure you remember the name Fantasy Strike and you are not reading it for the first time. Yes, the company Sirlin Games has been mentioned on our site before. It was regarding to the game Flash Duel (review), which quick and sophisticated gameplay completely captured us. Similarly, Puzzle Strike, which we will now deal with, denotes as its source to this digital world game Fantasy Strike. Thus all your favorite heroes return: master Midori, grouchy Grave, green Argagarg and distracted panda Lum. The graphics are yet again work of the author himself, that is David Sirlin.
Puzzle Strike is hiding in the proper box having a pink tinge. Already at first glance, you can clearly say, that there are tokens inside. At the same time, the game is also committed to the deckbuilding principle, where you purchase from bank stuff for your drawn cards. But here you spell cards "tokens". We hope you like punching of tokens out of sheets, because there are 342 chips (!!!) waiting for you inside. And they are all stamped from very strong cardboard. You must therefore first punch them out, so you can start enjoying the game.
The box contains on its bottom a transparent plastic binder, which is supposed to hold all the sorted chips, once they are freed from their cardboard arrest. But be careful and do not throw the empty sheets away! Then you would be unhappy, when you want to take Puzzle Strike with you on trip (and you most certainly would want to do that). You should put these empty sheest down the binder to move this piece up. The tokens then remain in place firmly, even when you tilt the box. Thus there is a problem with the location of the rest of the components, although there is not many of them. But when you add expansion (like we will in couple of seconds), there is our problem then.
Inside you will also find four cloth purple bags, in which will be gamers keeping their chips and drawing them from there into their hand instead of drawing pile. In addition to those, there is in the basic version only a square booklet of rules, which will introduce you to the world of Puzzle Strike with lots of text and illustrative examples. Fortunately, it is not the problem to quickly understand the game with its assistance.
Part of this review, however, is also devoted to introducing the Puzzle Strike Upgrade Pack, which further extends Puzzle Strike with pack of new gadgets and is sold separately. The main novelty are the game board for players, who have now good chance to sort their chips in front of themselves, when played and active. There is also space for discard pile. Another specialty that will delight players, are the screens, which protect your tokens from being seen by other players. Others will no longer be able to watch the hand, when you prepare the deadly attack. There are also three sheets with tokens – two of them are new upgraded character tokens and the third contains three brand new types to play with.
Puzzle Strike takes the best out of Dominion (review only available in Czech) and transforms it slightly in his own image. David Sirlin made no secret of relatively strong inspiration Dominion. Tokens are also sorted into different kinds by five, which form the middle of the table offer – ten different stacks of five chips each. At first glance, it might seem so, that it is really just a remake of the Dominion card game in token form. Fortunately, this statement is not close to the truth.
Puzzles Strike is much more focused on the conflict between the players, without which, in essence, nothing happens and no one can win here. Conversely, each player must ruthlessly strike again and again and prepare other attacks, that may lead to their victory and flooding of enemy pile. But everything should be done in tactical fashion, as we will convince you in a moment.
At the beginning of the game, you get a classic draw of random ten kinds of chips (or prepare one of the recommended sets, such as Crazy Combo or Master Puzzler). There is 24 types of basic tokens, which you can buy in the middle of the table and are called action tokens. You lay these ten piles of five chips, besid them then have to be piles of gem tokens in four different values. In addition to the "money", you need also a way to attack, which is provided by the purple tokens. These will allow you to take your gems and send them rivals – as they are called crash and combine tokens. There are also wound tokens, which do nothing, only flood your drawing deck.
But apart from the center bank, where everybody can buy, players can now choose one character, which will they play for. What is the difference between them? You will get three special tokens for this character to your starting hand. As they are specific for each character, they are all different. Thanks to this, the game differs for every member of the Fantasy Strike Team and requires a perfect mastery of a different tactic to win against your opponents.
Your starting hand is composed of these three special tokens for your character. To the final ten, which is your starting token count, you get with six gem chips with a value of one and also one crash token in purple color. This means, that you can start attacking on your first round. You put all these ten chips into your game bag, and draw your initial hand of five. Thanks to Upgrade Pack, you do not have to hold them in your hand, but you can hind them behind the player screen.
At the beginning of your turn, you must take one token with one value from the bank and add it to your gem pile. This is place, which is separate from your hand and contains only gems with some value. It represents your ability to attack – you will send these gems to your opponents. But as soon, as it fills up, you lost.
Attention, this gem pile is still with you and you have to keep separate from the rest of your chips! In the first round this place is empty and you take the first gem and put it there. By this action, the game takes off and your journey to winning or losing is underway. The first player, whose gem pile grows to sum of ten, lost and falls out of the game.
After this initial ritual (it happens every round), to which will you quickly get used to, you can enjoy classic stage, when you can use actions of the five chips in your hand. You can first carry out any action with chips, that are in your hand. You can play chips to increase your money available for purchase or you can prepare to attack the opponent. To this attack phase, which is also part of the action phase, we shall return in a moment.
Now you finish the classic turn flow by purchasing one piece from the chip offer in the middle. You can buy any of the ten action chips in the bank, or combine / crash chips, that will increase your attack power in future rounds. Of course you can buy only up to the price, which is sum of your money on your played tokens (plus some events played from action chips).
At the end of your turn, you tear down all the chips you played and the ones left in your hand, and put them on the discard pile, where they will accumulate until you run out of stock in the bag. After the cleanup, you draw a new hand of five tokens and pass the turn to one of your rivals. You can now prepare your tactics for the next round, or your defense against possible attacks.
Attacking is the main principle of Puzzle Strike and revolves around a pile of gems, which grow in front of you every round. You take one (or more later) tokens at the beginning of your turn. Players may have use purple crash chips to break some of their tokens in gem pile, and send them to their rival. This way, they increase the number of chips in their gem pile and lower the height of their own pyramid. After your gem pile exceeds ten in value, you lost and you are finished! Great, isnt it?
But that's not all. With combine tokens in your hand, you can transform two ones into one two chip. Why? Then you can do more damage with just one crash token, because you can crash this gem of value two from your pile back into two ones and send them both to your opponent at once! This will make your rival gem pile flooded really fast, because you can even combine gems into threes or fours!
The pace of the game is growing, because the more your gem pile grows, the more chips can you draw every round to your hand from the bag. And you are stronger. In addition to the game already quickly ending, everything is speeden up with another rule. Whenever the predetermined number of stacks of tokens in the bank is empty, you do not add only one token to your gem pile at the start of turn, but two or more instead! This quickly brings you to the feared number ten and also increases the pressure on your efforts to attack.
Of course, the attacks can be defended. The moment the opponent attacks you and sends to you some gems, you can play also a crash chip, if you have one just-in-hand. Your and opponent's chip collide between you and both go back into the pot. Noone gets hurt. And both profit.
The game ends, when all players drop out, because they got ten gems in their stack. And because it all happens very quickly, you will definitely crave instantly for rematch. The speed of the game is one of the largest weapons of Puzzle Strike, just as it was with Flash Duel.
We will not make a long walk around the bush. Puzzle Strike is the absolute bomb! This huge amount of interaction crammed in such a small area of time offers a huge explosive fun, that you just won't get tired of. These are the first several important parameters, that distinguish it from the already mentioned Dominion.
The fundamental and most important element is the one, which you would just expect from an offensive game. Collecting coins and make best efforts to "pimp" your hand will get you nowhere. You must watch your opponent and their gem piles and try to overwhelm them in a manner, that they won't be able to dig out of it. The game is a series of attacks and counterattacks led by one after another, sometimes you do better, sometimes the opponents block it or you get an undefended strike.
Charm of it all is, that it really feels like in a computer game, when there are two areas for two players and they are sending cubes over to the other side with crashing in tetris-like style. Yeah! That really rules!
However, it is important to have a bit of luck, because if you are attacked by your opponent and you hold no crash token in your hand, you are not able to defend yourself. You may feel just unlucky. But that are deckbuilding games are – you must be able to put together a deck, where you have the best balanced opportunity. Yet there is still a chance, that you will only come across with those, who you just do not need.
The game seems to you very fast and is really such. Because of emphasis on attack, it is all over very quickly, and if the players were extremely balanced, the game will eventually force them to increase number of gems drawn and finally into defeat.
A great feeling is enhanced by the lot of characters, who have their own unique skills. When you get used to playing for one and try another, you will be very surprised, how the strategy is really different.
Graphics on tokens is simple and transparent, which is exactly, what would you expect from the gaming tokens. They could not get any graphic orgy in such a small space, which they provide. Small is relative term – Puzzle Strike tokens are significantly larger, than the regular chips, which are used in other games.
Yet, unfortunately, tokens do not hold well and when you draw six or seven tokens, you'll hardly put them in your hand. And here, finally Upgrade Pack enters our review, as we mentioned at the beginning. It removes that fundamental lack of Puzzle Strike, which was handling the tokens in your hand, that rivals could not see, what you actually got from the bag. Now you can spread them all behind a screen, and when you get to move, you will uncover the tokens and their power one by one to your opponents.
Expansion contains the player boards, that are made of some foam material. Yet they are wearing nice illustration from the game and beautifully complement the atmosphere and fit into the whole graphic garb almost perfectly.
Upgrade pack contains also new tokens in three sheets. The two sheets contain new character tokens, but for the same characters, which you already have in the basic game. But these chips have changed text and actions and are more balanced. And we can approve this. Moreover, you can choose any of the six available tokens and create your combination. You can find the comparation on our pictures around this review. The last sheets is full of three new action tokens, which open new ways to play. And are really great!
Puzzle Strike was a great game already at the time of its release, based on the constant attacks of opponents. Its only deficiency was handling the tokens, but that is removed by the Upgrade Pack. So if you buy Puzzle Strike with it, you get not only more balanced character tokens, but also wide range of accessories to play with. You will be able to fully enjoy the constant tension and spillover forces, that this game provides. And it does not matter, if you're a panda, rock monster, a lizard or a peace-loving fairy. Their world will absolutely devour you.
Designer
David Sirlin
Artist
Long Vo
Publisher
Pegasus Spiele, Sirlin Games
Year Published
2010
# of Players
2 - 4
User Suggested # of Players
Best with 4 players
Recommended with 2, 3, 4 players
(45 voters)
Playing Time
20
Mfg Suggested Ages
8 and up
User Suggested Ages
10 and up
(9 voters)
Language Dependence
Extensive use of text - massive conversion needed to be playable
(20 voters)
Category
Card Game, Fantasy, Video Game Theme
Mechanic
Deck, Bag, and Pool Building, Hand Management, Open Drafting, Player Elimination, Variable Player Powers
Expansion
Puzzle Strike Upgrade Pack, Puzzle Strike: Promo Chips
Family
Promotional: BGG Store Promos, Series: Fantasy Strike (Sirlin), Theme: Anime / Manga
Primary Name
Puzzle Strike
Alternate Names
Puzzle Strike: Bag of Chips, Puzzle Strike: Das Deck-Hau-Spiel, Puzzle Strike: Deluxe
Infos courtesy of boardgamegeek.com. More Infos.
Review: Puzzle Strike plus Upgrade Pack – battle of tokens
Final word
Puzzle Strike is great. But why? It seems like just another deckbuilding, at least on first glimpse. You only use tokens instead of cards. You simply get round chips and buy new and more expensive chips, so you can use better and better actions in your turn. But there is much more to Puzzle Strike. The first difference, which separates it from the beginner games in deckbuilding is characters with unique skills. But even that is nothing new today, when we review, although it might have been, when Puzzle Strike was publised. So what should make you want the game. Three words are enough: quick and tense. Great gaming mechanics throw away all the objections about originality. Puzzle Strike offers quick matches, with rising tension every round and moreover – lots of matchups during the one game. Almost every turn you get to attack or defend. Players have second pile, called gem pile, always put in front of them. There is one gem added to it every round. And as the sum reaches ten, player has lost. But do not worry. You can send these tokens to your opponents through actions and make it harder for them to survive. Everything is simple and one attack chases another. Puzzle Strike will demonstrate a blow of fresh wind in deckbuilding and all of it in a precise presentation. Good luck to all puzzlestrikers!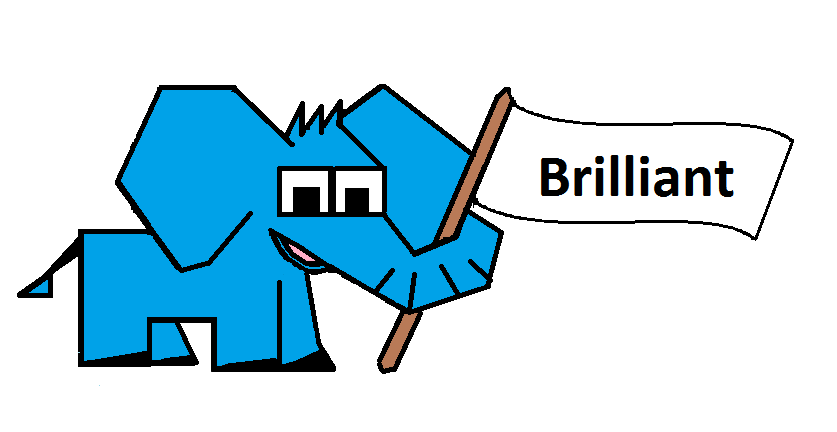 Pros
deckbuilding with tokens
really conflict game
lightning fast match
option to combine tokens into stronger attacks
game forces you to speed up and try harder for win
characters with special abilities
great processing
upgrade pack polishes tiny details
player boards and screens
Cons
price (but now in special offer for $40, including upgrade pack!)