This is a recording of a single survivor Peter Liars, date is 24th August 2321, onboard the rescue module Trigon XII: The base looked deserted at first sight and our mission seemed almost too simple. Our team was divided into two groups, one with task to secure an escape route, the other entered the heart of the alien base. Corpses were lying everywhere and it appeared, that a bloody battle occured there.
Once we got to the central console and began to retrieve data, bodies suddenly came alive. Rats appeared to have found some way to fake death for a certain period of time. After that, it was a massacre. I owe my life to the courage of one of my fellow fighters – lieutnant Fields, who bravely plunged forward into shot aiming at me. I ran hoping there will be the backup team waiting for us at the airlock with fingers on the trigger.
But there were only three rats waiting for us. I was able to take off two with the first shot, but the third fired back. And chose my last colleague alive. Narwhal plunged his dagger through creatures back, but it was too late. They both went down immediately. The ship was lost and I am sending this message in case, that emergency beacon of my boat is found before I run out of oxygen..
So this is, what it looks like in the game Project Pandora: Grim Cargo, in which there are also only two sides of the endless conflict. And you can become one of them. Human are standing face to face to a seemingly endless influx of rat units. All that is work of designer Jake Thornton, graphics were put together by Roberto Cirillo, Bob Naismith, Stef Kopinski and Tears of Envy. While Pandora is no longer rookie, because it originates in 2012. You can know Mantic Games, its publishers, well thanks to its great DreadBall game.
The game is hidden in a box made of thinner material, on whose cover is pictured a scene from a battle. Rat enemies are approaching human units and their bared teeth emit real fear.. Fortunately, we can quickly escape, when cover is put aside and we look inside. There is a black and white drawing waiting for us on the booklet with rules.
Most important things are, however, lying on the bottom of the box. There are cardboard components of corridors and action tokens for both parties. In addition, there are also some of those items and objects, which help you to enrich the station properly.
But to have some skin to live in during your adventure, there are two plastic bags with surprise. They provide much greater task for players, who have no experience with clay-modelling (like us). Characters of both parties must be first glued together (and probably also painted), before you can play.
Fortunately, you do not need to finish all of them, because you need only few to play the initial scenario. Although the manual is simple, you will not find any pictures of units and you have to rely on your visual sensibilities (or Internet). This is all the more important, individual units have differences in speed and life. But you can put them together as you like and then name them accordingly.
Every game is started simply by preparing the scenario. There is six of those in the booklet and they will entertain you for quite long time. That starting one is used to get you more familiar with the game and is conceived in the form of some marine training with virtual enemies. Players will of course be split between the parties, for which they will play along and drive their machinery of war with action tokens.
These small tiles with icons are the most important driver of the whole game. At the beginning of each round, you choose whether you want your units to move, shoot or perform some special action. Each side has its own specific set of chips. After the activation, you have to set it aside and you can take all of those back only by giving up one whole round.
Each scenario presents its own plot and goal conditions. In the final, you always get the help of shooting and fighting, both of which are assessed with the help of dice. This is done by very well-known pairing, in which the attacker and the defender rolls dice according to their skills, sorts them from highest to lowest, and gradually compare these pairs. Everyone pair can be a hit or a miss.
In the game, of course, there is a whole bunch of bonuses and penalties for movement, but affect also your attack and defense. For example injury, obstruction or position of your target will reduce efficiency. But there are of course other factors, you need to count with. Line of sight is important for distant attacks, armor for melee fighting, together with position of the opponent and direction, from which were you attacked. You can flee from fights, if you are smart and see no point in hurting yourself more.
And because rats are cunning and treacherous, they can use several unpleasant weapons against people. The first and important is the darkness, when people can not see much and this provides disadvantages to both types of fights. Additionally, if you kill a member of the race Veer-Myn (is it possible, that have not mentionted their name until now?) in the dark, it can return in subsequent rounds as reinforcements. And then there's toxic contamination in the environment, where rats normally live, while people are hurt and it lowers their defenses. Humans can fight with both traps, if they have time to spare.
In the game, there are also special weapons and other options, which will we keep as surprise. You certainly much more to enjoy them in the event, that you take a closer look into the world of Pandora (no Avatar, please!). But the actual game mechanics are not unique or revelatory. What this game is about in the first place are scenarios, that will lead you to the din of battle between rats and humans.
They differ from each other not only by connecting of tiles into narrow corridors, but also by by placing different chips of darkness, pollution and above all the crates, that will interfere with the shooting. All scenarios are very cleverly put together and provide tactical game from both sides, yet are not overly long and you will be finished playing in an hour. This makes the Pandora Project: Grim Cargo surprisingly accessible game with miniatures.
Game is nicely balanced and thanks to dice, it also contain thrilling fights. Each of scenarios has different target conditions despite the fact, that it always includes some shooting in the process. Indeed, the movement of troops is a secret, you have certainly noticed that. In such a modern war, there are motion sensors everywhere.
And yet as a human player, you have a great opportunity to respond to the motion opponent during his turn. Player of Veer-Myn on the contrary, can use the ability of group behavior of rats (scurry) and attack from a distance with trio of characters. Such tokens are limited in numbers and it is therefore important to use them well.
Gradual usage of action tokens is a clear way to limit players in their actions. You must not think only about what will you do this round, but must thing at least slightly in advance. Otherwise, you can say goodbye to a victory.
Project Pandora: Grim Cargo is a simple war game with miniatures, that is enriched by some of those squared tiles of environment. Above all, it is a pleasant entrance bridge to the world of such games. The game includes a random battle, but the shifting balance of dice is at an acceptable level and game maintains constant tension and uncertainty for both players.
Infos courtesy of boardgamegeek.com. More Infos.
Final word
Project Pandora: Grim Cargo is a relatively simple game with miniatures, which can be played and tought even by beginners. Players are planning moves and actions for their characters using tokens, until you pick up all the use dones back for one skipped turn. Game contains classical elements of shooting, action, close combat and also hiding behind obstactles. Battle is resolved using dice, which are paired between defense and offense. Each race has its distinctive advantages and disadvantages and its the same with specific character types. Its not completely easy to glue those miniatures together. There is only few body parts, but you do not know, which head goes where, because there is not model to build on. And after you finally assemble them, you can store it in a thin open box, where they would roll here and there. But besides this, Project Pandora: Grim Cargo is a very nice game, which will please each player, who likes to factions standing against each other in a sci-fi environment..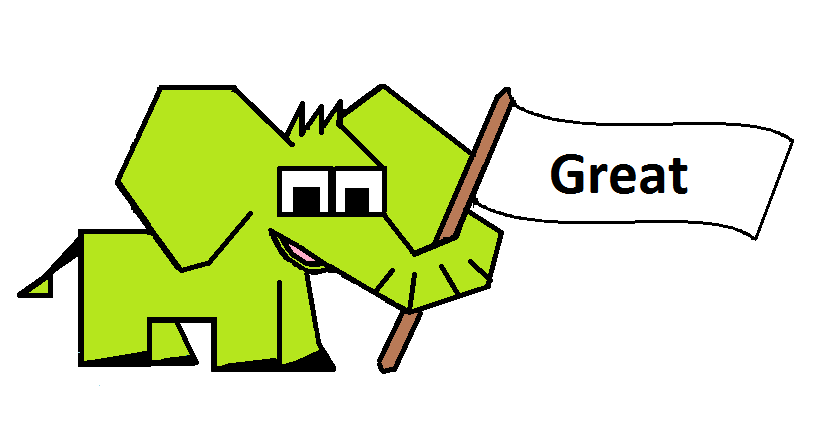 Pros
simple game with miniatures
tactical playing of tokens
scenarios
tense dice combat
special skills of different characters
Cons
not model, how to glue the miniatures together
thin box without places to store the miniatures