Somehow like that sounded lullaby, that my mother sang to me, when I was a little starfish. But today, it does not help. I can not sleep. I see tentacles everywhere. Evil kraken swam up from the depths of the sea and attacked our home. I think it was lured out by divers, who were hunting at our spot for a few days. They woke him up, make him angry and he searches way to fill his hungry stomach. But people sailed to safety on their boat, but we had to stay here. We remain alone face to face with horror from the darkness.
Unseen aquatic adventure awaits us with all the marine creatures in board game Poseidon's Kingdom. Its authors are Lamont brothers from small company Fragor Games. Their first names are Fraser and Gordon. This game was introduced as new for 2015 in portfolio of American company Game Salute, but it was originally published already in 2011 under the name Fragor Games in a limited edition. But game was chosen and became first mass-released game from this designers duo, which otherwise is behind great Snow Tails or Spellbound. Original illustration from Judith Lamont were replaced by images by Dann May.
Entire ocean entertainment splashes inside a truly massive and high box, that would otherwise – seen from above – may seem as one with normal dimensions. On the lid, four friends are waving their fans at the same time, when they are riding on a wave to safety from the infamous kraken under water.
But much more important than cover are actual contents of the box. In the first wave will roll out rulebook and a pair of boards. Smaller one belongs only and only to Kraken and his prison, where he managed to hold sea creatures hostage. Their rescue will be your target, attempting to get them back home, which is located on the big board. It is divided into several lanes across from one side to the other, and all are connected by one route with a number of arrows, as well as symbols and signs.
But behind it comes second high tide, consisting of several cardboard sheets. They contain not only small but large pieces, that can be put together. What will we built? We will see. But first, we have to meet coral reefs in role of hiding places for little friends, and a pile of another pieces representing coral reefs. They are wearing (except for few starting ones with player colors) different symbols, whether its a square for storage, but also arrow, wave or crunchy dice.
While we are waiting for our players to set the game for us, we find there are few other small round tokens, that include not only captive friends, but also bone of some eaten fishes. And through all of this, we finally get to last two components, first of which is reserved for 55 dice in four colors of players plus one set of neutral gray dice. Heart of the game can eventually be seen in fourteen miniatures – threes of each kind for each player (fish, clams, octopus and starfish), plus one shark and a dolphin.
First, players place big board in front of them (side for correct number of players) and find out, what are really those large cardboard pieces for. Players will build basis for a big wave, which will roll all available dice on game board.
Players then finally each choose their miniatures and thus also determine their colors. Two of these figures are placed on big board, one on each side – beach and deep sea. Now, over head of the second character will be placed big cardboard wave, towering and waiting for its chance. Deep sea is also a place, where hungry shark starts his movement. Since players know their colors, they may take dice and gradually put some of them (one at a time) on upper surface of big wave. It quickly fills up and one of the players slightly tilts it and dice roll from it on the game board, preparing initial setup of food.
Each participant will prepare coral reef in his color from available starting pieces. Then they all can look at Kraken board, where each tentacle holds captive one friend of each participant. The last one of players miniatures will stand on the becach, behind Krakens head and is willing to fight to free them. Near the board, players place tiles – not just coral reefs to numbered positions, but also to individual slots, where they must conform to combination type, sorted by value.
After that, players can finally start playing. They will alternate in action and any such turn is made from several steps. And right at the beginning of each effort is a choice – player can either take some of their dice and place them on the big wave or choose any coral tile from the menu and add it to his reef. It builds up not only in width, but also in height, and each space is important. Symbols add benefits to players over the basic rules, but also space, where they can store dice for future turns.
Then active player can move one of his two miniatures on the board. Number of steps allowed depends on position of arrow symbol on player's coral reef. The higher the symbol is placed, the better for the player. But movement of one is always possible. Figure may be moved in any direction, even across the sea, where it must go with the flow of arrows. And by this crawling on the sea bed, swimming hero has to get to a convenient position for third phase: picking dice from his current position (whole section). Number of cubes, that creature can eat (so to speak) depends this time on position of symbols of eaten dice.
These collected dice can be stored on a coral reef or used immediately for rescue of friends from Kraken tentacles. To do this, player has to return dice in an appropriate combination (straight, several of a kind, etc) and he can pick up not only one little chap, but also a tile with points lying next to this sector.
Dice eat can be of any color. But for every dice belonging to someone else, owner of this dice can make a step forward with his miniature on Kraken board. Here, sea creatures jump over each other and can not occupy the same sector. When they manage to run full circle around, player can immediately free one of his friends.
But now it's time to build the tension, as shark begins to circle the board. He always moves in direction he is currently facing, and while following his nose, he makes as many steps, as is number printed on field, where player finished movement with his miniature. Any characters, that shark meets along its way are eaten. Players must place one skeleton token on their coral reef for such loss and thus block one of their positions.
Shark is circling around the board in shape of an eight, but his strength is nothing against giant waves. Now, at the end of the turn, new wave of dice may roll over the board. But this happens only if it has filled all its positions on the top plate. At that moment, all participants sum up points on dice of their color and may (for higher values) gain some advantage, such as getting rid of skeletons or protection against shark (= dolphin miniature).
Duel continues by players alternating until the moment, when one of them rescues his last sixth friend. Then, everyone has the opportunity to play one last turn and use dice not only to save tiny buddies beneath the tentacles of the Kraken, but also to buy pieces of coral. Players could secretly look at their identity during previous rounds and now, this might give them an advantage, when choosing. According to image printed, some part of their reef will provide them with bonus points. After counting points with those obtained from shelter tiles, it is clear, who earned most points and has won.
Poseidon's Kingdom is great news for all adventurers, because you get here everything you want from such an expedition. Adventure, suspense, drama and above all a story, that is told very well.
Every turn and action has its own meaning. All this is a strictly tactical, but there is no time to do any great maneuvering underwater. Players are really fired up by shark, that is hungrily circling the board and does not leave them any moment to breathe. Movement of this toothy monster is clear, so it is possible to calculate and plan accordingly.
We of course also tried two player game. This number has its own side on the board, and because of that, shark is circling far more quickly and both participants remain under constant pressure. Just because of this, game works beautifully in this number, but it is even better with three or four.
Variability comes first from wave of dice themselves and their location and values are all constantly changing. Players must be constantly moving and seeking for advantageous positions. But one must not forget also to build his coral reef (especially at the beginning), not only to improve statistics collection dice and moving pieces, but also number of dice, that can be placed at once on a wave. This also may be a great tactical advantage.
Luck controls destinies of all the players together, large or small, beginners or experienced and only occasionally it happens, that it actually sits on someone in particular and gives him hard time. And yet there are moments, where luck can decide. This is not case of dice rolling on the bottom of the sea, but final drawing of coral tiles. Although it is possible to view them, you will not see each one and other players may steal the ones you know. We mention this betrayal of luck primarily because there is only one purely negative tile among them, which forces player's to get rid of skeletons during the game and brings them negative points for having them. Second element, which is about luck, is sum of dots on dice for temporary advantages. Here, player needs luck to roll fives or sixes and get least fifteen points, where the benefits are beginning to be interesting.
Few game avoids any shortcomings. And even Poseidon's Kingdom is no exception. The greatest reproach, which has to be mentioned is its fairly lengthy setup. There are many deployment of tiles and additionally placement of dice on the wave. Seemingly not many steps, but with target group and direction of the game, it takes really long time to do.
There can be absolutely no doubt, that Poseidon's Kingdom looks beautiful. It is one of the most visually goodlooking games, in which all components work in addition to one. Best example is that large wave board, that launches dice and then gracefully swings back to its original position. And nothing looks ordinary. Maybe just those smallest round tokens are tiny bit too small and difficult to handle.
Poseidon's Kingdom is a game, that we were successfully charmed by. We might have some minor complaints, but they are all forgiven, once you start playing. You very quickly become familiar with the underwater world of your friends and their salvation will be your clear priority. Victory then is just such a nice bonus, a major rescue all sea creatures is the goal. Poseidon's Kingdom is a great game and there is not doubt about that.
<br><br>
Designer
Fraser Lamont, Gordon Lamont
Artist
Judith Lamont, Dann May
Publisher
Fragor Games, Game Salute
Year Published
2011
# of Players
2 - 4
User Suggested # of Players
Best with 4 players
Recommended with 2, 3, 4 players
(9 voters)
Playing Time
60
Mfg Suggested Ages
10 and up
User Suggested Ages
10 and up
(6 voters)
Language Dependence
No necessary in-game text
(7 voters)
Category
Animals, Dice, Memory, Mythology
Mechanic
Area Movement, Dice Rolling, Memory, Tile Placement
Family
Animals: Fish / Fishes, Animals: Octopuses, Animals: Sharks, Crowdfunding: Kickstarter
Primary Name
Poseidon's Kingdom
Infos courtesy of boardgamegeek.com. More Infos.
Review: Poseidon's Kingdom – fighting off kraken threat
Final word
Poseidon's Kingdom is a decent wave of entertainment. It gives players a hard time, when planning and fighting for survival with shark circling around. They must move underwater in role of a sea creature, who is gathering combination of dice for food, that can then be used to defeat the Kraken. But none of this will be possible, if you do not think about home and do not improve your coral reef. The game is slightly random, but most of the development is under player's control. Looking forward to next match may be slightly spoiled by long and complicated setup, because the game is open not only to veterans, but mostly to those less experienced players. Poseidon's Kingdom is a wonderful game to look at, but it does not forget about gameplay and deserves your attention.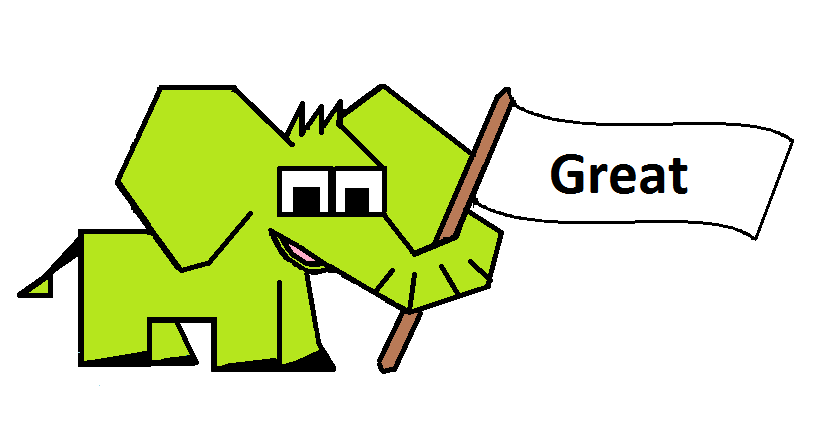 Pros
wave element and rolling dice
beautiful processing and figurines
player improves his statistics by building
shark
not decided until the end
excellent also in two
exciting and variable
Cons
longer setup
random bonuses (by sum of the dice) and corals
smaller tokens