Each letter needs to be produced. With love, one has to design it, mold it into the right shape and then place it among the others in such a way, that everything makes sense. Maybe it looks easy, but it's not a simple job at all. That is, why mistakes (or deliberate marauding actions from prints) occur from time to time and can only be corrected by skilled writers.
Word goblins are real, and they really can steal letters from your words and change its meaning. And here we, the players, come in. Ponkotsu Factory board game gives us a tool to fix bad words. Its author is Yoshihiko Koriyama and the game was presented at the Spiel 2017 fair in Essen under the head of the Japanese company itten and Ichinen ju Mirai.
A complete word repair shop is hiding in a relatively small brown box. And there's nothing more than letters to get your training started. All administrative word repairers must constantly read and improve their vocabulary. Each participant chooses their color and hence gets a starting set of five vowels. You can hide them immediately from eyes of your opponents behind the screen of your color. At this moment, all players will take one sheet of paper and also hide it. In the middle of the table, all other letter tokens, hourglass and completion tokens will begin their gaming journey.
Match itself is divided into turns and each of them starts with a questioning phase. These will be about creating tasks for the reconstruction. And for the purpose of making them, individual players each get their own fifteen tokens with letters to their five, they already have. Of the twenty letters, players will now try to create three four-letter words, that will be pronounced as originals and write them on paper. Unused start tokens are kept in players possession, surplus letters are returned to the pool.
Before the second phase begins – quest for solving the questions – each player must turn that dozen of his or her chosen letters and shuffle them carefully. As soon as this happens, they hand over their letters to opponent to their left and with them, they pass also a crazy word puzzle. All players now have letters from their opponent, look at them and try to reconstruct all three words. When someone completes assembling (and thinks its correct), he quickly picks up the largest tokens available in the middle and rotates hourglass. Others now have just as much time as there are grains of sand in there, to complete their own puzzles.
Then it is time to check the success of the reconstruction. Each player compares his compiled words with the notes of the person, who handed him the letter. If the puzzle was solved correctly and the questions answered, then the player can celebrate. He gets as many points as he has words reconstructed correctly. In addition, he can receive the fastest bonus, regardless of the level of correctness of his answers. The fourth round is the last. Players then add points achieved in all rounds and winner is the one, who collected the most points in total.
Ponkotsu Factory is a great variation on word games. You are not creating four-letter concepts for yourself and for gaining points, but with intent of making it harder to guess it by next player. This is a great insight, because you are trying to make better combinations of words, than just three distinctive words. If you choose too unambiguous terms, you pave the way for your opponents to gain easy points.
And you definitely do not want that. That creates much more pressure and demands on word creation. But this brings with it the biggest problem – first phase of the round, ie the creation of questions, is often stretching. Working with twenty letters at a time is tough and a lot of players are trying to think well and look for other options in the letters. That's why it's good to limit this part of the turn with some time limit. This removes the biggest complaint for the game.
Starting vowel set perfectly addresses randomness of the letters. Suddenly, all players have the same conditions. At the beginning of the next round, used ones are returned, which makes creations truly comparable. There are 75 shared letters in stock and thanks to this, variability is ensured.
If players do not have too much time to create words and everything goes well, match will end in thirty minutes without much trouble and often in much less time. It all depends only on how many time players need to create starting words in every round. The sequential solution is already a fight with time and, above all, players have a choice of only half the letters.
Processing is normal for a letter game. Most of the space is occupied by gray tokens of letters. Screens offer no help, just a collage of letters. But it keeps the whole looks pretty well. Points are marked by players using colored cubes, which are analyzed at the end of each round. And so the most interesting component is the wooden sequence tokens.
Ponkotsu Factory is an interesting piece of work, that spans its own path in the field of letter games. And it does it very well. It brings unique idea of guessing words, that someone else has created. And after the great Knit Wit, Ponkotsu Factory is another proof, that even in the seemingly boring world of letter games can be creative and bring something original.
Infos courtesy of boardgamegeek.com. More Infos.
Review: Ponkotsu Factory – manufacturing letters
Final word
Ponkotsu Factory is a game, that really made us happy. While we were approaching it with very little expectations, because world of letter games is usually a lot of stereotypical, we found an interesting game with words, where creation makes sense. It is not about gaining points, but about preventing opponents from collecting them! And this simple twist is the reason, why Ponkotsu Factory is rated so high in the end.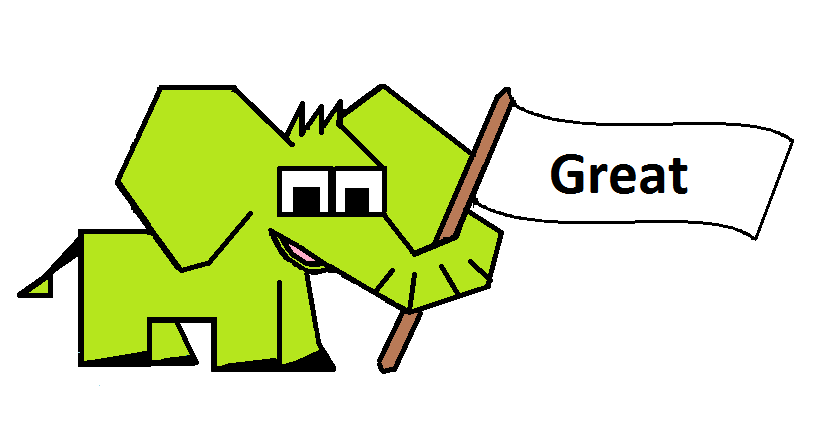 Pros
overall low play time
everyone has similar chances (everyone has their own vowels)
word creation is not scored
guessing the words, that player created before you
speed plays an important role
Cons
the first phase of the round may stretch
only average processing