Innkeeper did not like me from the beginning. He was strangely grinning behind the bar from the moment I first ordered a lager. As if he did not want to share contents of the barrel with anyone. Other guests, who were sitting at the bar, had only an empty glass in front of them and I knew, that something was wrong a lot more, than I originally thought.
Before he could bring me second frothy drink, I'm out the door. And I am glad I did. As soon as I crossed the street to the other side, building shook in a blast and all the windows poured out streams of beer. Just another stingy landlord. Do you feel that my presence there was not a coincidence? You're absolutely right. You could tell from a coin, that was rolling on the table a while before the explosion. At that exact spot, where I sat. I am innkeepers nightmare. I am a controller..
We will hear a story about one such pub by Andreas Schmidt (author of cooperative Hobbit: Spiel zur Film) in his new board game Polterfass. It was published under flag of Zoch Verlag and game was unveiled at the Essen Spiel 2013 with illustrations by Alexander Jung.
Small box with a pub on title picture looks a little inconspicuous at first glance. Its probably because of all those dark green-blue color, but it will really reward all those, who look inside. At the top of box are not only rules in quadruple of languages, but also a scoring notepad with plenty of pages for scoring of many future beer matches.
But it is clear, that there should be more helpers, who will watch your game from the sidelines. When we dig a little deeper, we pull out a black cup lined inside so the contents is not clapping. Although it may seem small, its dimensions are sufficient for everything it needs to contain – all your rumbling servants.
But this time, it is not dice as we are used to them. Author has replaced them with his vision – nine beautiful wooden barrels. Two are brown with action icons, while remaining are light – both lid and bottom have digits printed on them, ranging from deuces to nines. Cards are keeping them company t the bottom of the box, corresponding to colors of the players. They are also numbered, this time from zero to seven. Along with them, there is also a six coasters with a contented pig on it.
At the beginning of the game, each opponent chooses one color of cards and takes the whole set together. Cards will be available each round to vote. Players get also beer mat, that you put in front of yourself. Names are written in the notepad and starting player gets cup with all barrels for rolling.
One of the players becomes a tap for each round, while others are his guests. It is now necessary to determine basic supply of beer, which is hidden inside barrels. Landlord closes cup with a coaster, shakes them up and put them back on the table. After lifting this cup, you will be interested only in kegs, which remained standing. Sum of their values is the starting number of beers, your guests can order.
Now it is on all visitors to do secret order of beers. Each of the players plays one or two cards in front of him. Sum of their numbers are amount of lagers, he wants to order. They do not show number selected to anyone.
Innkeeper can now make his decision, based on the number of cards played and his good judgement, if he wants to continue serving (= rolling). He may use only kegs, that have fallen and he can always add those special dark brown ones, even when they are standing. All standing barrels must be put aside, but player still may choose to continue. Turn ends, when he is satisfied with the result or fails to roll any new standing barrel on his next roll. In case of a failure, taverner gets short, while players get points corresponding exactly to their order.
This situation should not occur so often, because you do not want to risk so much, when you are in the role of bartender. Now is the time for the innkeeper to decide, how to use special barrels, which can double or completely zeroize value of one barrel. Sum of all other digits represents number of beers, that are really available to drink. Players now reveal their orders.
Round can end in two results. If a player ordered less beer, than innkeeper offers, each of guests will receive points corresponding to his order. Innkeeper gets points for every beer, that was left in his stock after all are drinks are empty. The greater the difference, the better for him.
In the case, that players were too greedy, round did not turn out well for them. Worst off will be the player (players in case of a tie), who made the highest order. He gets the same amount of points deducted from his total score in the game. Conversely, player who decided to go with the lowest order gets in this case same number of points as the greediest, but this time in his favor. Opponents alternate in the role of innkeeper, until one of them reaches 75 points. He becomes immediately winner and can drink beer to celebrate, if he wants to.
Polterfass is another variation on the seemingly familiar mechanic of push-your-luck dice games, which we do not feel very comfortable in playing anymore. But this is also an example, how should upgrade of existing gaming mechanism look like to get a new feel out of it. To gain points, its not enough just to decide, when is right time to finish. You have to fool other players instead.
Each of the opponents has a great influence on the outcome of individual round. Players must not be overly greedy and must reckon with the fact, that adversaries can cut too big slice of the cake, resulting in almost everybody's loss. Bluffs should be well prepared, because its easy to do them with decks of voting cards, that contain even a card with zero. Number of cards may not be clear guidance, when deciding, what to do/play. You must look on others, while at the same time be able to take a little leap of faith.
Thanks to all beery Polterfass, it looks like a great party game for playing in the pub. But that's not completely true, because among those coasters and beer kegs hides a lot of tactics and counting. And without the proper calculations, it will be hard to bluff well, but even harder to become a successful bartender.
Most abstainers will probably say, that they have absolutely no interest in playing game with this theme. But believe us, this one can be fun without even being fond of any type of drinks. We tried it on all kinds of players and most of the alcohol rejecting participants praised it too. Those exceptions were players, who focus on counting euro games, where they need to be in control.
Here we come to strong and weak spot of Polterfass at the same time. It is a bit cleverer, than ordinary "push your luck" game, so game time is slightly longer. Although it departs from dice and makes probability of 16 % into 50 % of bilateral flanks, but luck still remains in there. And it could easily discourage those, who do not like being ragdoll of chance. Unfortunately, even in this game, bad luck can ruin carefully laid out plan, when you roll six barrels without even one success. But it is always necessary to consider every good decision, because wrong choice can cost you a lot of points. This stands both for innkeeper and drinker role.
One more comment and advice is linked to this. Be careful, how you roll and rumble with your "dice" and moreover, how you cover cup, before you put it on the table. You can have rolled all standing barrels, but when you bump with the coaster, when putting it down, those successes will roll away. It is very easy to tip them over, so it is better to end their shuffling with swift motion on the table.
It is good, that digits are stratified. There is only one piece of two, three, four, as well as a nine. Eights are already two. This significantly increases chances of rolling numbers around the middle and yet you often roll even those low, which can conveniently be used to your advantage.
Processing of the game is simply excellent. Everything from the cup, through those wonderful kegs to coasters fits the game perfectly. Although cards have a simple design of bar wood, there was no need to create any unnecessary illustrations on them. Perhaps only rules are a little longer, than you would expect for such a game, but they are straightforward and detailed.
Polterfass is a game of beer, but you do not need to open on to play it. At least, if you want to win, you should stay sober. You need to have good thinking. The game is accessible to all participants of all ages and emphasis on luck does not play such a significant role as with similar games, although you can occasionally be surprised by the results. Polterfass thanks to the nice linking of mechanisms has become one of our favorite recreational games out there.
Infos courtesy of boardgamegeek.com. More Infos.
Review: Polterfass – how does it look, when the innkeeper runs dry
Final word
Polterfass is a party game, where you have to take risks with reason. Tapster rolls barrels, which function as a two-sided dice. His first roll decides number of beers available for serving in his canister. He is able to pour them into pints. Players have to make orders based on this number, but only for themselves, while they know nothing about wishes of others. Moreover the tapster can complicate their plans, because he can then choose to re-roll some of the dice or immediately stop rolling. Only then one side of the bar gets points. When player is too greedy, he can even get minus points. This mechanic of rewarding the right tactics is really excellent and in fact is even not too random or luck-dependent. Two-sided dice also eliminate a big influence of luck on the outcome. With barrels, there is falling on side possible and it can even happen, when player is clumsy, while putting down tap with cup. Game offers excellent mechanis of taking chances, which is truly fun, but it maintains also short game time. All points are noted into a pad and game is fun for all occasions, if you are comfortable with topic of serving beer. Polterfass is one of those truly excellent party dice games, which deserves attention of everybody, who likes to take risks..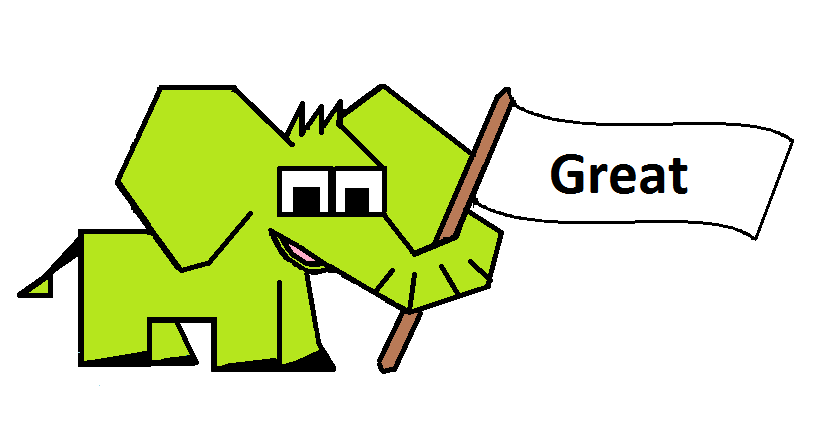 Pros
you have to take a cautionous risk
beautiful processing
both sides take chances
customers have to work together, but they are not allowed to make deals
original point distribution
great game for every occasion
luck influence lowered
Cons
some might be drawn away by theme of serving beer