I always thought, that my treasure was safe. I tried to forgot the place, where I hid it. This way, even I would not be able to tell anyone about it. My ship was destroyed in the final battle with the Royal Navy and I need to necessarily gain a new one. But since I forgot its location, I sent several faithful men to try to find not only my treasure, but also chests of other pirates. Perhaps, they will not disappoint me, wont be blided by a gold rush and accomplish the job.
Board game Plunder sends you on a treasure hunt. Its author is a pirate Jonathan Franklin and graphics was prepared by Michael Perry. Entire work would not see the light of day, if it was not for company R & R Games, which introduced the game as its new product at the fair Spiel 2013 in Essen. We obtained a sample there and its time to share our experience with you.
In quite big square box, you'll find exactly what lid promises – a gold treasure. Which of the pirates will eventually find and keep it? Classy with a hat or rather thick man with big hoop earrings? Six identities await for selection inside.
Portraits are drawn in the upper left corner of the notepads, which are smooth. Just swipe the large card with a cloth and all your secrets about hidden treasures are gone again. Pack of small black markers awaits you at the bottom of the box, along with a cardboard chest. You can put a pile of 108 cards in there, at least until you fill it to the brim with diamonds.
Among them are three kinds of cards – the first deck bears already mentioned portraits of pirates on its rear side, coming in six pieces for each player. These cards are erasable as well and offer a selection of eighteen graphic symbols on its face side. With their help, you will vote on position of the hidden treasure, as soon as you suspect location of its stash.
Position of the chest will be determined for each player by using map cards, that differ in color, numbers and symbols. There are a total of eighteen of different cards, each with three species coming to a final number of 54 cards. These symbols are divided by color into three groups of six.
At the beginning of the game, player selects his favorite pirate portrait and gets not only notepad board, but also a deck of voting cards. He won't be usually needing all of them, but only as much as is players participating in the game. To top it all, he gets a marker and a random combination of map coordinates, that show location of his treasure. You then put three piles of shuffled cards divided by color in the middle of the table next to empty chest.
During one round, players take turns and reveal top card from each of three drawing help decks. One card may be covered by next one, but its all choice of the acting player. Other pirates must now answer truthfully, if any of these symbols coincides with the ones they have on their secred location cards pointing to their treasure. Pirates do not lie! Based on their answers, you make notes with marker in your board – revealed digits for each color and response of each player, which can be either Aye or Nay (pirate yes and no).
Gradually, you come to understand, which symbols belong to which treasure. The basis is always incomplete information, that need to be put together and eventually you will be able to find everything you need. You must also take risks, because order, in which you drop voting cards into the chest with circled symbols, determines value of the acquired treasure.
When fifteen rounds are completed or all pirates used all of their voting cards, game ends. You get points for correctly exposing position of enemy treasure. Its price depends on the order, in which you reached it (order of your card in the chest) on the ladder of 3-2-1. Each finder also notably decreases value of your own coffer. After recording all points gained, pirate with the highest sum of booty becomes the most successful pirate.
Plunder will surprise you at the beginning with its recommendation ranging from two players up. This is relatively rare number in deduction games, which is beyond perhaps only done by games with hidden motion, like Ninja: Legend of the Scorpion Clan (review). But here we have a trio of mysterious clues in the style of Cluedo, but playable and solvable in two.
Unfortunately, duel is also the weakest part of the game and it will actually bring you no joy without modifying the rules. It depends on luck on turning the cards over. No more confusion of positive responses among players, there is only a small margin for error (although even here you can overlook something) and tension is virtually absent. Playing with multiple opponents is completely different and you have to engage much more in your powers of deduction.
Invaluable helpers for the whole job are notebooks and moreover tables on their right side. It is necessary to continuously mark your knowledge there, because you can then easily see on first look, how is it all coming together. But it is not so easy to be doing these notes, because game still goes quickly forwards and you always want to pay attention. We recommend giving ten or fifteen secons of time for notes after each player's turn. It prolongs the game for a few minutes, but it also prevents the game from becoming merely a frenzied effort to capture as much information as possible.
Plunder is a perfect example of a game, that may not have a perfect presentation and it still keeps you entertained and involved. We even forgive it that half-empty box. Graphics on the cards is really weak and only includes symbols and numbers. The only real six illustrations inside the box are referring to characters of pirates. But the game gets bonus points not only for erasable boards, but also for ideas.
Actually, you will not even mind, that you are looking only for numbers and symbols on the cards, in fact numbers will be primary point of concern for you, until you vote. The main driver of deductive fun ins this game is principle, that takes on strength (as we have previously explained) with number of players present.
When you think about it a little carefully, its mechanism is actually inspired by the most classic game of deduction we know – MasterMind. Players respond to the existence of the right answers, but not its position. But in combination with the game for more opponents, it makes your task more difficult and you need to pay really close attention throughout the game.
The most important thing about the game, when you want to win, is (like in other similar games) to do good and detailed notes. And not just those information your learn in your own turn. Key to victory is to be faster than others, because you can answer even out of your turn. No less important is also the ability to conceal information from others. You can do this by covering card, that will reveal too much info about your treasure. You can do this once every turn.
Unfortunately, the game is really luck-dependent. Some numbers may simply fail to show during your turns. However, this is solved in a clever way by rules – after unveiling the whole deck, players can later choose their own cards from the whole deck, based on what information exactly are they looking for.
Plunder is a really fun game of deduction, that is nicely covered in a pirate theme. Sophisticated scoring ensures, that really the best wins. But we would certainly avoid to buying the game just for playing in two, because game really fails in this. Multiplayer is a guaranteed fun, more so, if you like wondering, what treasures are other players hiding in front of them..
Infos courtesy of boardgamegeek.com. More Infos.
Review: Plunder – pirate thievery
Final word
Plunder brings a new charge to deductional thinking. This time, however, players are not trying to uncover one common secret, but each is holding location to his own buried chest. And other pirates are trying to get clues to find it. At the beginning, a little luck can help you with the right questions, but in the end, everything will depend only on your skills. But its not enough to be the first to discover other treasures. You must also watch and protect your own chest against greedy fingers of enemies. Despite the recommendations on the box, Plunder is not playable in two without modification. Exaggerated dimensions of the box and unimpressive graphics are eventually compensated in the best possible way - with great entertainment.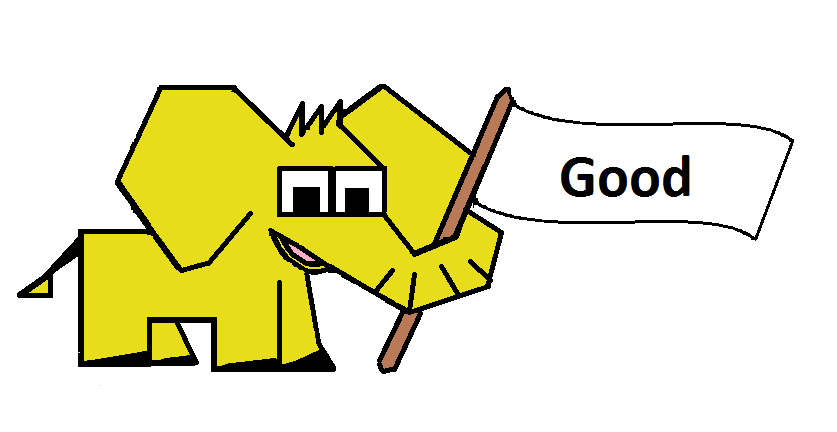 Pros
deductive mystery game for every player
is playable with two
chest for voting
great erasable boards with plenty of space for notes
really fun
Cons
game in two is no fun
large box, weak graphic design
little time for notes
effect of luck