We fell asleep to the point, where we could never wake up. Drenched from the rain, we took shelter in an abandoned shack and there, we were hit by that magic. Once we all fell asleep, our bodies fell through rabbit hole into Wonderland. The colorful world is not as hospitable as it seems and its residents want to keep us here. Only one of us can escape through fabled mirror. But where to look for it? And who will be the chosen one?
And it happened to you as well. Not because you fell asleep somewhere, but because you have opened box with title Play Me. You believed white rabbit his speech and now you are trapped inside the box, where dice rule whole empire. This game was created by Aldébaran Geneste and published under name of the company Wonderdice. Designer is currently running campaign on the server Kickstarter to promote his game and provide high-quality publication through Asmodeé for the whole world.
But we got a chance to open this interesting little box with illustrations Samira Guessaba sooner – exactly now. Crazy Jabberwocky invites us in and he has almost nothing but dice in his lair. And it is practically the same with this box, where you find his portrait.
Game contains 36 dice, that fill entire bottom of the packaging. Double-sided cards of characters are place on top of them – one side is wonder and other one madness. There is six of those and they are only in French for now. They are accompanied by a circular counter, where white rabbit is on one side and once you turn it, you will be facint the main villain of the game, Jabberwocky.
Each player chooses a character at the beginning and he gets six dice of the corresponding color. Card must be placed with wonder side up. Players are then prepared to begin the first round. This means, that they all take dice in their hands and on suitable starting signal, everybody starts looking for the white rabbit.
By using results of the dice, players are trying to make straight from one to six out of all their dice. In doing so, they must proceed from lowest numbers up and never skip any value. If player has the appropriate number (starting with one), he can set it aside. Then, he continues rolling.
Instead, dice may be used also for blocking others. Only thing needed to do that is to connect dice of player color into a series of opponent. Even such number must continue enemy row and needs to be one bigger, than last dice there. This flush is now stuck, as well as the player's search for the white rabbit. In order to continue, he must use one dice of the same value, return colored blocking dice to his rival, but he can not attach his used die and must roll with it again.
After each roll, players may use any number of dice for these activities. After everything is used, they continue on in a crazy chase. Wwinner is the player, who manages to complete a straight as first. That player may turn his character card to its madness side. He has therefore completed first half of the way to success. Only if he manages to win a second time, he becomes winner of the game.
From all this, it is clear, that Play Me is quite simple dice game. Players take roles on themselves, becoming one of the characters. Each one has a special skill, that unlocks depending on the asset side of the card.
But we can speak about skill only in the case of wonder side. So maybe Alice then has option to set aside dice for future rounds, while Red Queen can block other players with number one any time. When characters becomes mad, their role provides the contrary – it hinders their efforts and whoever can deal with it the best, will be victorious. Mad Hatter then plays only with five dice, while Cheshire Cat can be blocked by more dice at the same time.
These unique properties of each of the characters give this game that desired variability, we all care about. And then there are dice. You can never control them. They are also followed by pure luck through the whole game and it is up to these dice, who will win. Players can only influence their chances by bad decision to use them.
Fundamental option of the whole gameplay is blocking others. This ability can become player's success and failure. If anyone could obstruct opponents well, he gets valuable time for himself and peace of mind to roll desired values.
But Play Me just does not work as we have described. There are also other variants and rules, that prolong the game or added a reaction part to it. However, the most important feature is Jabberwocky, which still did not intervene in the game we talked about. He appears, when the last of characters is turned to his crazy side. This one was possessed by Jabberwocky.
From then on, there's a chance for players to lose together (all their cards are rotated to madness side), for Jaberwocky to win as nemesis of all heroes and all this depends only on players, how well they can work as a team. They still have to win as many rounds as there is players in the game. Cooperation is interesting, but if player wins a round, he may choose to play alone and grab victory for himself. But hes needs to win one more round before the game ends.
Play Me is a simple dice game, offering nice gameplay enriched by skill cards and also several variants. At the same time, rounds (and whole match) is lightning-fast, full of feints and attacking others. Game is fun especially for those, who like light dice entertainment, where there is almost no room (and time!) for tactics. Play Me scores points above all with processing, which is really good and the game is literally pleasing to the eye. It is up to you, if you are interested in peeking into the rabbit hole or not..
In case you are interested in described game, then you will certainly be pleased to hear, that it is not too late to buy it! The campaign on Kickstarter is up, coming to an end and you can get even latex miniatures in addition to components described here.
https://www.kickstarter.com/projects/1572151934/playme-alice-in-wonderdice
Designer
Aldébaran Geneste
Artist
Samir Guessab, Peter Wocken
Publisher
(Self-Published), Cool Mini Or Not
Year Published
2014
# of Players
2 - 6
User Suggested # of Players
Best with 6 players
Recommended with 3, 4, 5, 6 players
(4 voters)
Playing Time
10
Mfg Suggested Ages
8 and up
User Suggested Ages
5 and up
(1 voters)
Language Dependence
Some necessary text - easily memorized or small crib sheet
(2 voters)
Category
Dice, Novel-based, Real-time
Mechanic
Dice Rolling, Set Collection, Variable Player Powers
Expansion
Play Me: Alice in Wonderdice – Tea Time
Family
Books: Alice in Wonderland, Crowdfunding: Kickstarter
Primary Name
Play Me: Alice in Wonderdice
Alternate Names
Play Me: Alice au pays Dés-Merveilles
Infos courtesy of boardgamegeek.com. More Infos.
Review: Play Me – Alice in Diceland
Final word
Play Me is a fast dice game, where players with dice are trying to form a straight. Yes, its that simple. But you can already see, that theme of the game and mechanics are not in any way related. Fortunately, it can not prevent this game to look really good and even to be funny. This all is possible thanks to character cards, that are rotated during the game and changes abilities and requirements of the characters. In addition, you can also find rules to turn one player into Jabberwocky, while others are trying to stay sane. But all this is run by coincidence, as well as winner's identity in the end. Fortunately, blocking opponents allows some influence overall, but this game is still only and only for lovers of dice games. They'll enjoy Play Me as well as families. We like it very much, mostly because it's lightning fast and easy game.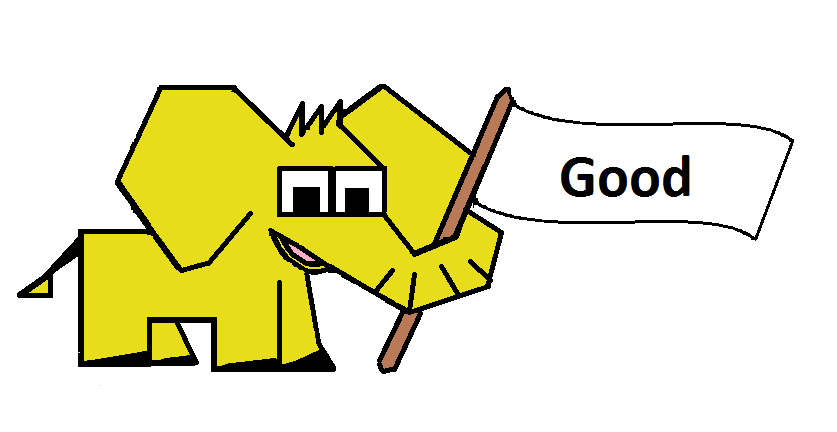 Pros
character abilities
nice illustrations
fast rounds, when all play together
option to block other
Jabberwocky
Cons
purely random
topic is only grafted into dice