"Captain, we have arrived at our destination. But the island is not abandoned, as your brother promised. Our watch reported smoke coming from the vantage point," said the waddling fat cook, who was the only one, who was not occupied by maneuvering the ship at that time. "Thanks for the report, Kurt. We will have to prepare properly and you should go with us to show them how to cook. Ha ha ha." The captain grabbed his stomach at his own joke and then began to issue orders with his deep voice. Gold waits for no one.
Not even for us, so we must quickly go and see new family board game Pingo Pingo. Its author is Roberto Fraga and game was published in 2015 with logo of French company IELLO. Game illustrations were put together by Alexey Yakovlev.
Game is hidden in middle sized square box, whose lid shows us tribe of penguins and shaman in the front. Inside waits us a big surprise, that suggests, what a great danger awaits us on the island. Across the bottom of the box, covered with a handbook of rules, safely stored across lies a loaded gun. Fortunately, its made of plastic, as well as its bullets.
Brown engraved pistol is not all, what players should expect. There is particularly a large deck. Third of its space occupy life cards, that have a heart on one side and skull on the other. Rest of the pile are adventure cards, that can show different treasures, seemingly safe camp, but also events. But they all have one thing in common – some nice pictures. And then in separate compartment, we have five stands made of thicker paper.
At the beginning of the game, players each get seven life cards and place them in front of them in a row with heart side up. Another package will be placed directly next to it. But this time, it contains a large number of adventures, which are equally distributed among all players. In the middle of the table will be lying pistol and its bullets. But that's not all, because we still have to use those stands, which are actually targets. These should be deployed in the room around the table in a distance of about two meters.
To start gaming, participants will need to have a CD player, because box discreetly hides also one music CD with two audio tracks. First one is informational only and only second track offers a real backdrop to the game and with music represents day and night part of the game. Players will therefore have to listen as well. And once its all set, they start the audio. After a moment of splashing and anchoring a boat, game finally starts.
Players will take turns in the game, always alternating in playing one card to a common center. They should rotate the cards always away from them, that none of the participants is favored. Individual camp cards and treasures have also their trapped version, so players have to watch out. Each player tries to get the card for himself, but they may catch only those, that are safe.
Such wealth is placed in front of player on the table. But if anyone is caught in a trap by slapping some card (there are only minor changes in the picture – spiders, snakes), that player loses one life point (= turns one heart around to show a skeleton). Also camp cards can be caught only by the fastest player, but they do not contain any gold. Instead, winning player can steal treasures from one of other rivals.
Change occurs, when event is revealed. That image is then intended only for the person, who played it and presents dangers to cope with. Mostly, these cards want players to get up, run to some target, get back and hit one of those targets with his gun. It he manages to do this before hearing first cry from the speakers, he succeeded. If player was too slow (or missed target a couple of times), he got bitten by the bear or abducted by a space penguin. This unfortunate accident again deducts one life point from his reserve.
If player loses all seven hearts, his performance in the game ends and can only watch others fight for gold. Victory could come to a player, who is the only one left alive. But more often, fifteen-minute time limit expires. Winner is then determine by the number of accumulated cards. But it's not so simple. Players can only keep certain number of treasures, according to their remaining number of hearts. This means, that even the most successful collector does not have to necessarily win, if he was reckless to his lifepoints.
Pingo Pingo can look basically as an ordinary reaction game. It is true, that cards are very similar and players need to focus on minor variations. Depending on the type, however, they are always in the same place and do not change, so eventually, you can pretty well get used to these elements.
But what makes the game different is its second part, involving more action. That is focused always only on active player and others will be waiting for him. But even watching is funny, because shooting at a target with a pistol is just plain joy. There are only ten charges, so if you are unlucky and some clumsy shooter had turn sooner, you may run out of ammunition. Rulebook does not address situation and collecting them is not good.
Coincidence comes into play through event cards. Someone may have plenty of time to accomplish the task, but other will be not far from a cry. And nothing can then avert loss of life. It would seem, that this is also case of camp cards, but players must earn them by being the fastest.
Number of hearts seems to be sufficient, but only until the moment, when you find, that according to their number, you can keep only some of collected rewards. Therefore the aim of the players changes: do not risk too much and retain as many lives as possible. But on the other hand, what would you have hearts for, if you do not have any cards? In this game, it will not be so much about senseless and mindless slapping with hand as in other reaction games, where punishment is only loss of one card. Here, it can have a much greater (negative) effect.
Length of the game is clearly determined by audio track and simply can not exceed fifteen minutes. Thanks to this, even player elimination will not bother anyone as it will occur in the second half of the match and close to the end. As with most reaction games, even here is better to challenge yourself with fighting multiple opponents, but it can be fun also in two, just not so great.
The only complaint about processing, which is otherwise playful and has hilarious illustrations, are targets and their stands. They are flipped and fall very easily and some of them do not stay in place at all. Authors recommend to put something heavy in their base to stay in an upright position. But beside this one glitch, everything is precise.
Pingo Pingo is a perception game, which is not afraid to go into much more action, than we are accustomed to. Players will vie not only for who first slaps on the card, but will also compete in shooting at targets. Everything must be done with care, because their lives are not just for decoration. Pingo Pingo is a family friendly game, that offers enough extras, that you may start wondering to play it as well.
<br><br>
Infos courtesy of boardgamegeek.com. More Infos.
Review: Pingo Pingo Raise of the Golden Pineapple – penguins and their golden appetite
Final word
Pingo Pingo has simple rules, where players want to be the fastest in detecting differences on cards.. again. Sometimes they must avoid slapping or they completely lose valuable hearts. Final score is determined by treasures, which may player keep only as hearts afford him to. Precious lives can be lost not only during haste at the reaction, because part of the game is also a skill contest in shooting at a target with a real plastic gun. All is accompanied by audio track, which establishes a clear game time. Lot can go wrong in a luck of events, but time heals all that. Matches are really quick. Stands certainly must be adjusted to stand straight. Pingo Pingo is a fine reaction game with new ideas.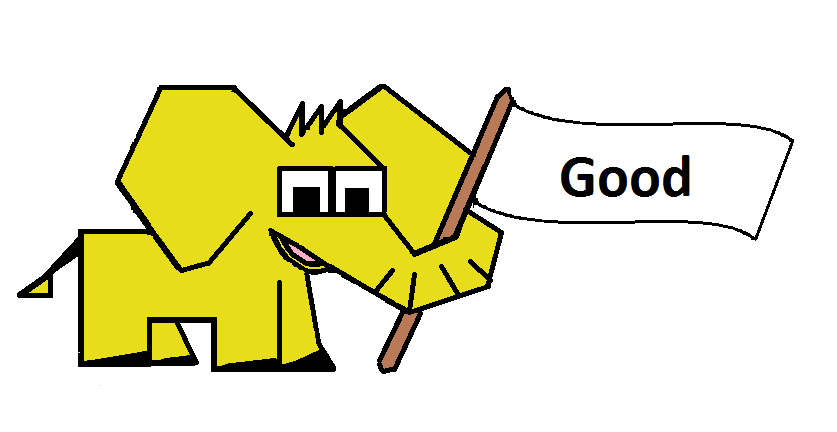 Pros
pistol
reaction with a twist
Influence of hearts on scoring
graphics and processing
Cons
stands do not stand straight (you must add some weight to bases)
luck of events