Everyone, who arrives to the North Pole, must first select his polar bear. But the Arctic landscape is no longer as pristine as you once thought. White predators do not hunt prey frantically with swinging paws, but instead progressed up the food ladder. Each of them started to walk on two legs and they became guides in this land of noone. But they all look the same – have canned fish in their hands and wearing sunglasses. And you can choose one among them, but beware the grumpy ones!
This information is priceless, as you will learn in a small card game Pick-a-Polar Bear from Jolly Thinkers. Author of the game is Torsten Landsvogt and unique illustrations used to decorate the game were created by Ari Wong. The game builds its mechanism on the previous Pick-a-Dog (and even older Formissimo by Schmidt Spiele 2008). And now, thanks to our games played with bears, we can look, how much will you actually enjoy playing it.
Whole fun is hidden in a tiny square box, in which all the necessary cards fit just right. Nothing else is hiding under the portrait of a pair of large and small polar bears. Of course besides the handbook of rules. But back to the honey on the cards.
At first glance, you'll see, that it was not one bear, but more furries, who stood model to the illustrator. The most striking difference is the environment, in which the photograph was taken. Half of bears just set off on holiday to warm countries, where image with orange background were captured. Second half of them is drawn at home with a blue background, we all associate with winter.
But that is not all, in what each teddy can differ. Some have one paw hidden behind their back, others hold a can of sardines and only some of them have glasses on their nose. And then, there are also little young polar bears.
These differences are not there just for fun, but they'll be very important, when the game starts. The beginning is essential to really carefully shuffle the whole stack of 110 cards. From there, each player is dealt one card face down in front of him, but he is not permitted to look at it right now.
Instead, you created by joint efforts a rectangle of thirty cards (six columns times five rows) and place the remaining deck aside as a drawing pile. But there's one important difference with these cards lying on the table, because bears are instantly shown and are lying face up. This group of bears can be your companion on the road, if you choose them.
But even such a choice has its rules. At the beginning of each round, all players look at their one card and carefully examine their bear. He has those five above-described properties – size, background color, number of hands, but also glasses or a can of fish. The players are now trying to find a similar card on the table, which can differ only in one of those characteristics.
Player can take such a card immediately to him and put it up on his pile (on top of the starting card). Thus this bear becomes a new reference card, whom will you be trying to find another partner on the table. Search continues on and reduces the number of bear cards, until any player gets in a situation, when he has no suitable card to pick up. He shouts for the round end, others must stop their collecting and it's time for evaluation.
First, you must verify, that the player who ended the round, really has no other suitable bear in the middle. In case he made a mistake and there is one he could pick up, he loses his whole accumulated package. Otherwise, he gets a reward for completion of the round in the form of any card of his choice from the staggered cards. Then players check together all their piles and verify, that bear in line differ always only in one point. Only then they can include these cards in their scoring deck, but any error means, that player has lost all bears collected in the same round.
After you refill cards on the table back to thirty pieces, players get one starting card again and game can proceed to the next round. Thus, everybody is trying to look for the bears to the point, where there is not enough cards to place the full rectangle of five rows and six columns. At that moment, last round occurs and with it a final chance to gain points. All players now simply add up the pile of cards and the one with highest count is winner.
Pick-a-Polar Bear is further following a fun trail, created by two of its predecessors. Sadly, we can not compare differences in these games, but our impressions of the new arrival is more, than positive.
This fun card game is not for reckless player. Just one small error or oversight and you lose the whole spoil from one round. According to our experience from our games, you can still catch up others in case of one mistake, but it really requires a flawless performance in subsequent rounds.
Game time is around fifteen minutes and number of players has no effect on it. Cards are always the same and the rounds with multiple adversaries go by even faster. It makes this game into a great candidate for the battle of the maximum five players. But you will enjoy surprisingly thrilling match even just with two.
But fortunately all the adventures in the Arctic Circle does not end with this. Experienced players have new more complex variations, that add new challenges to the game. The first card is to slow down the leading player. Such an expansion would be welcome by weaker players, because here lies the biggest problem with this card game – if someone is good in searching, you will have hard times to compete with him and this way, you can at least make his possition a little more difficult. The card inequality forbids him to pick up the bear, which is identical to the one, he picked up as last in the previous round.
The second new feature is bonus round, that brings the fun to an otherwise boring board setup. There is up to eight bonus cards shuffled into the deck. Their discovery stops handing out cards and starts special insights task for all players. Each card contains two features of polar bear. Goal of player is to be first to shouted the correct number of them on the table. This gives them two bonus points, but the wrong answer on the contrary means two points are deducted from your score, so watch for hasty cries!
Visual processing is very distinctive and may not reach absolutely everyone. It is also important, that players are able to easily identify differences between the images on the card. And it is doing great job and you will see the difference at first glance just after the first few rounds. This is definitely a sign of great graphic layout.
Pick-a-Polar Bear has everything, you would expect from such a fast reaction card game. The original visual aspect, a simple idea, variable difficulty and especially catchy gameplay. We therefore heartily recommend it. So you should already start practicing, because its freezing brain with polar bears.
Designer
Torsten Landsvogt
Artist
Ari Wong
Publisher
AURUM, Inc., Devir, Jolly Thinkers, Zhiyanjia
Year Published
2013
# of Players
1 - 5
User Suggested # of Players
Best with 5 players
Recommended with 2, 3, 4, 5 players
(6 voters)
Playing Time
15
Mfg Suggested Ages
8 and up
User Suggested Ages
8 and up
(4 voters)
Language Dependence
No necessary in-game text
(2 voters)
Category
Action / Dexterity, Animals, Card Game, Party Game, Puzzle, Real-time
Mechanic
Pattern Recognition
Expansion
Pick-a-Polar Bear: Pig and Dog Expansion
Family
Animals: Bears, Series: Jolly Pets
Primary Name
Pick-a-Polar Bear
Alternate Names
Pick-a-Oso polar, 豬朋狗友-北極熊, 피카폴라베어
Infos courtesy of boardgamegeek.com. More Infos.
Review: Pick-a-Polar Bear – choose your furry creature
Final word
Pick-a-Polar Bear is a simple card game, where everything depends on your observation skills and speed. According to your starting polar bear picture, you are trying to find his friends, which can always differ only in one attribute. But there is so many different looks, which seem similar, its easy to confuse them, when trying to be the quickest. Players, who make a mistake, will receive no points, while others will be granted reward according to number of collected cards. Therefore its better to be a little slower and collect them carefully. Game is really simple, you will teach it to others in two minutes and have fun with every player type out there. At the same time, the whole match is really quick and in case it seems too simple, you can use additional rules and cards to spice up things a little. And then, also details like player-card rotation (seating) can play an important role in deciding the winner. A simple idea makes Pick-a-Polar Bear into a great choice to entertain and suitable for any player group.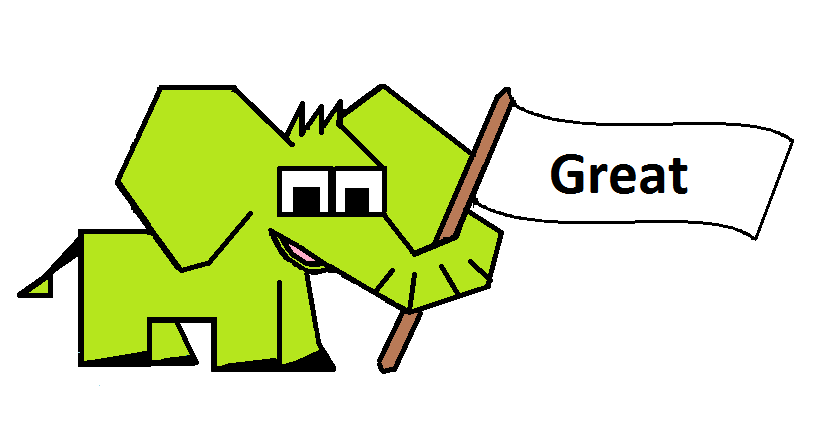 Pros
interesting illustrations
simple and original mechanic
difficult searching
tense until the last second
variable
different difficulties (variants)
great with each player number
short gametime
Cons
too small box
player seing the cards upside
down has a little disadvantage