Detective work takes many forms. Most investigators are engaged in classical work and carry out their evidence and questioning only among the living. But then there are a few private eyes with a different approach. They are sure, that the person, who died knows most about crime. And since they are determined, they cannot be stopped by the fact, that the victim is dead. A properly prepared session is exactly, what can explain the whole mystery.
The board game Paranormal Detectives, created by line-up Marcin Laczynski, Szymon Malinski and Adrian Orzechowski, invites all players to the ghost world. Lucky Duck Games took it under its wing and shielded the final product. The game is being presented these days at the Spiel 2019 in Essen.
On the lid of the dark box, we see a number of detectives bending over the surprised deceased person. Inside, a very surprising set of components awaits. There are screens, boards, cards, markers, strings and notebooks. At the center of the table, players prepare a letter board as well as another empty recording board. Players must decide among themselves, which one will become a ghost. This player gets a set of tarot cards, a pencil, three interaction cards, a board, and one random card of his story.
The rest of the players take on the roles of detectives. And they must each choose one of the available characters. Accordingly, they receive a screen to hide their note pad, pencil and a set of cards belonging to their character (according to the portrait). The rest of the components are tokens and a rope and are set aside. Ghost then secretly reads the story by himself and, with the help of tokens, marks the wound sites and victim's gender on the silhouette.
During the game, players will alternate in asking questions. They must use one of their investigation cards, before they may ask any question. This will determine, what help method the victim from behind the grave must use to communicate. However, each card can only be used once for the whole game and the owner must discard it. In doing so, he can always use only query, that can be answered yes or no.
Players try to find out the answers to all five questions. Who, where, why, how and what. Conversation is not easy and there are plenty of ways to choose from drawing on players back to pantomime, showing letters, drawing pictures or playing cards. Each of the methods can be cleverly used by the ghost player in his favor to convey as much information as possible to his colleagues.
In the end, it is only a matter of correctly deducing the answers of the spirit, putting them together and being the first to get them all right. If a player decides to use one of his two attempts to uncover the whole plot and fails, he will at least know the correct number of tips, but will not know which ones are correct and which are not (but this information is not shared with others!). Whoever puts all the information together first becomes the winner of the game.
Paranormal Detectives is a game of deduction and communication. The basis of each game is a story, that the ghost tries to share with everyone else. It is a bit like Black Stories, where players only had a picture. Here, for a change, they see the victim's wounds, but they know nothing more. But they have an eyewitness here, but he can't talk.
Variability of individual means of communication is great. Above all, it is important to realize, that each method suits something different. Therefore, it depends very much on the choice of players, when to play which card and how to use their possibilities. You also need to have good vocabulary and imagination to ask the right question at the right time. The answer from the ghost can be immediately followed by a guess of all five key findings and this can often decide.
Mainly, the methods are quite different. Even help with the Ouija board is tricky, because the ghost can only combine clusters of letters and it is up to the fantasy of the detectives to discover the final word. Generally, we enjoyed best drawing on our backs and trying to read from ghost's lips.
But players can lose as a team, if no one succeeds after two attempts from each. Or they run out of one-time interrogation cards. In both cases, the whole search is completed and the case is moved to unresolved.
Unfortunately, this will be forever because, from the perspective of the same team of players, each story is unique and cannot be played again. There are 28 stories in the box, which is enough for the same number of games. In the beginning it looks good, but as soon as you dive into the guessing and find out its fun, these numbers will start to decline considerably. Fortunately, the authors offer additional stories prepared in the app for free.
Paranormal Detective is not a serious game. It's meant as fun for your party. But if you aren't in the mood for rivalry, everyone around the table can get together to try and solve the crime in a cooperative way. In such a situation, they can talk freely, but they have only two guessing attempts together. Not everyone for themselves, but as a team. This is much harder. Their success is then evaluated according to the number of necessary questions in the attached table. But the main success is victory.
If you know, how to ask good questions, then the cooperative option will not seem like the real challenge. Instead, it is absolutely unique, that even in a deductive party game one can compete to be first among all. Although we like cooperation, here we are much more comfortable with the basic version. It shows, that the game was intended to be played like this.
The investigation goes surprisingly fast and players can finish the case after half an hour. This is ideal for this type of game, although some of the more complicated cases may reach an hour. On the other hand, if the challenge is greater, then this time will easily go past. Players must keep track of the game and the turns of others in order to record any knowledge. Not surprisingly, the game is well suited for a higher number of participants, ideally at least four. Surprisingly, however, it is possible to play (cooperatively) even in two and it works great, if you do not have the opportunity to get more players.
Paranormal Detective can be easily described as a new version of Black Stories, but adds depth and a new level of fun. If you are looking for a fun party activity made up of lots of funny moments, then this game is definitely worth your interest. In addition to detective work and deduction, but also great variability guaranteed by additional digital support. Paranormal Detective, by its very nature of relaxed entertainment, will not be for everyone, but it will excite many!
Designer
Szymon Maliński, Adrian Orzechowski, Marcin Łączyński
Artist
JocArt, Mateusz Komada, Katarzyna Kosobucka
Publisher
Lucky Duck Games, 999 Games, ADC Blackfire Entertainment, Asmodee, Broadway Toys LTD, Cranio Creations, Gameology (Gameology Romania), Gém Klub Kft., Hobby World, Kaissa Chess & Games, Maldito Games, Mandoo Games
Year Published
2019
# of Players
2 - 6
User Suggested # of Players
Best with 6 players
Recommended with 3, 4, 5, 6 players
(25 voters)
Playing Time
50
Mfg Suggested Ages
12 and up
User Suggested Ages
10 and up
(9 voters)
Language Dependence
Moderate in-game text - needs crib sheet or paste ups
(5 voters)
Category
Deduction, Horror, Murder/Mystery, Party Game
Mechanic
Acting, Hand Management, Line Drawing, Pattern Recognition, Questions and Answers, Variable Player Powers
Expansion
Paranormal Detectives: Companion App, Paranormal Detectives: Heavy Euros Promo Card, Paranormal Detectives: Man vs Meeple Promo Card
Family
Components: Dry Erase Markers / Dry Erase Surfaces, Creatures: Ghosts, Misc: Limited Replayability
Primary Name
Paranormal Detectives
Alternate Names
Detectives Paranormales, Detectivi Paranormali, Paranormale Detectives, Paranormální detektivové, Paranormalni Detektywi, Túlvilági történetek, Μεταφυσικοί Ντετέκτιβ, Паранормальний детектив, Паранормальный детектив, 靈能偵探, 파라노말 디텍티브
Infos courtesy of boardgamegeek.com. More Infos.
Review: Paranormal Detectives – answers lie in the realm of the dead
Final word
Paranormal Detectives is a game of deduction, in which the hints take a different shape every time. The aim is to find out five basic characteristics of a story, that only the victim of crime knows. To a certain extent, players can perceive their presence and obtain information from it. In doing so, however, they compete for primacy in solving crime. The game is very original and funny, which moves it in terms of fun really high. The game will test the imagination of all involved. We were entertained by the Paranormal Detectives, whenever we opened a new case.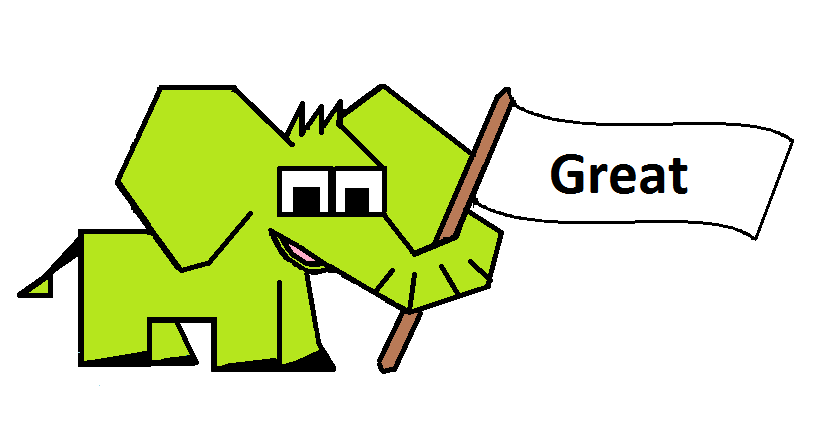 Pros
players must be really creative
the main variant is competitive
possibility to cooperate
number of cases
interesting (and original) ways to help
Cons
a little crazy for someone's taste