I knew it! It was clear to me, that as soon as we move together, it would not be easy to keep all my posters in their place. Olga has her darlings and she also wants them to be there. It is clear ,that there will be a big fight for every room and for every wall.
This unprecedented paper struggle was prepared for us by designer Martin Nedergaard Andersen and he named it Papering Duel. Its publishing is done by Mandoo Games and final graphic design was commissioned to Agsty Imovi. The game will be published in 2018 and presented at the Spiel 2018 fair in Essen.
From a box covered with a variety of patterns, the player takes out a basic square board created by nine boxes. This thick paper is then placed in the center of the table. On the side, there is place for one more board – six squares corresponding to icons on the cards – three colors and three symbols.
Each participant chooses his color and receives a triple of wooden, half-round, tokens. The rest of the decks are cards, that are partially (half) transparent. They are always divided into quarters and contain interesting patterns. Half of them have images placed diagonally and the other half side by side.
The opponents will only take one deck with one type of cards, shuffle it and put it in front of each themselves. They draw top three cards in hand, one of which they immediately place on the game plan, fill their hand back to three cards and the match starts.
From that moment on, players alternate on turn, in which they can play one, two or three cards from their hand to the board. Gradually, they are overlapping nine squares on the surface, the cards can be rotated in any way in attempts to create a row or column of one color or symbol. Every such created line is immediately marked by players color token on the blocking card.
In addition to simple card playing, both rivals have one more important task in their turn – to get rid of the line drawn by enemy player during his previous turn. If he does not succeed until the end of his turn, and row (column) marked by opponent's stone is still visible, game is immediately over. The owner of the line, which survived the entire round, becomes the winner.
For each line (style) player created in his turn, he can draw new card into his hand from drawing pile. Nevertheless, he must never have more than three cards in his hand.
However, the player does not have to wait for the opponent to win. He can go towards victory. He just has to draw in three different styles and nobody can stop his immediate celebration. On the other hand, a player defeats himself, if he fails to break all of his opponent's styles or fails to create a new row or column in his turn.
Papering Duel is a simple card game, that involves in the first place overlapping of the symbols placed in the previous round by your opponent. Though it is not enough to hide it, but player has to use symbols and colors to his own advantage.
In every turn, the player tries to create a combination of colors and shapes with the help of partially transparent cards, so that they are the same across the row or column. This success is marked on a separate board and at the same time this color or shape blocks the opponent. He can not use it in his turn, so he really has to cover only part of the line, so that it is not visible at the end of the turn.
Transparent cards not only push forward the overall impression of processing but, above all, offer fairly sound player control over all efforts and tactical possibilities. The opponents have different symbols spread differently on their cards, so they have to adapt.
Tokens are somehow inconspicuous, and you never know, when the end and victory of your opponent may happen. This may be in the second turn, but the fight can also go on for fifteen minutes. But it's still a nice time, that runs fast. Players enjoy it all the time, because the exchange is very fast. There is not enough of these choices to allow anyone to spend unnecessarily and to think over all the options.
But breaking the lines of the opponent is not everything. Players must use the cards smartly, otherwise they will not be able to draw a new card from the pack and thus prepare for a good selection for the next turn.
Papering Duel is not a transparent game at all, it only contains transparent cards. Their use is clever and offers an interesting gameplay. Players have a battle to set up a line under their control, but they also have to respond to an opponent's efforts. Thanks to this, the duel is quite conflicting and the situation is constantly pouring back and forth. So if you are looking for an interesting game for two, this card game is nice.
Infos courtesy of boardgamegeek.com. More Infos.
Review: Papering Duel – posters on every wall
Final word
Papering is a spectacular duel game. A large share of the first impression is of course based on transparent cards, but the content of the individual moves also makes good use of their nature. Three-by-three board offers plenty of space for maneuvering and creating rows and columns. Both moves and matches are very fast and there is definitely fun involved as well. Papering is an inconspicuous poster game, that will surprise you with its elegant cleverness.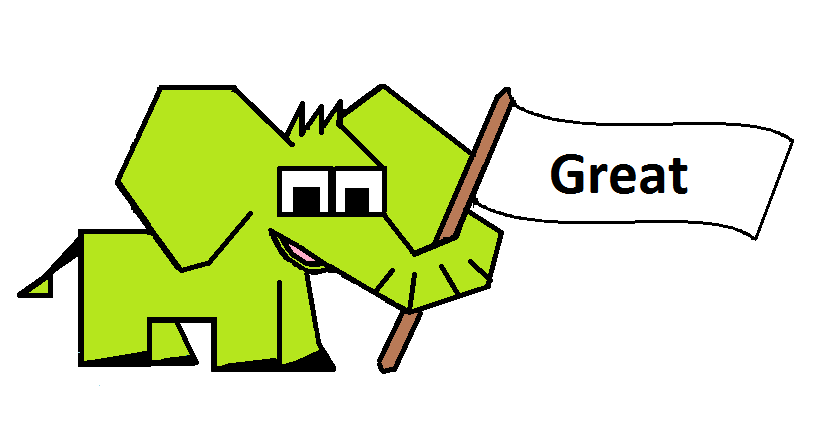 Pros
transparent cards
fast game time (unpredictable)
players must match the opponent's efforts
exciting match (anyone can win)