At first glance, those were only two colored spots of plasticine. But when Radek moved closer, the purple one suddenly pulled back into a safer distance. At the back of its body, there bounced two dark dots surrounded by white round shape. Eyes! Laboratory is a strange place, thought little boy, but he was not feeling afraid, just curious.
Visiting hours are over and his class has left long ago with a bus. But without Radek, who hid under the table. Even scientists, who accompanied the children, already went home and the room was dark, only one security light showed him some shadows. Radek stood slowly and looked down at the table. But the masses were not there! Nearby was a pipe with a ventilation shaft, and the grid was left open! Radek did not hesitate for a moment and went on the trail. But which side should he crawl? To the right or to the left? A will those creatures be purple, green, or dotted? He did not know, but was determined to find out.
Most children are curious and like cute creatures. Many popular movies, including E.T. testified this theory best. In the board game Panic Lab, all players will meet extraordinary creatures too, even if only in the picture. You will be puzzled by clues and try to distinguish the right one among them.
The game was published by Gigamic and designed by Dominique Ehrhard, author of the wonderful Marrakech (review available only in Czech). Pierre-Nicolas Lapointe helped him to polish the idea. Panic Lab is new game for year 2012.
Panic Lab is a game, that continues the newly established trend of french Gigamic company – metal boxes. We could already see it in games Yamy (review), Papayoo (review) and Fusion (review). This time it is a pocket box, one of our fellow players called it a tobacco-pouch and we think it fits perfectly for the size and shape.
The box has a hinged lid, which will reveal easily its interior and you do not have to put much effort into it. But before you look inside on the content lying in suede insert, you will see a nice illustration of colorful creatures on the cover. This corresponds exactly to the spirit of the game, where you will meet such colorful creatures.
Inside is hidden a plastic bag filled with thirty red plastic chips. Fortunately, they are not just common, but they have raised edges, so they look a little fancier. On their journey, they are accompanied by four dice with different pictures and shapes. These will probably not make much sense to you now.
Now is the right time to discuss the most important thing in the whole box – small square cards. This is the time, when you begin to understand the meaning of those drawings on dice. They coincide with the shape, color or texture of creatures, that are drawn on the cards. Last fourth dice has a special triangular arrows in different colors on it.
You get total of 25 cards, and most of them are filled with variety of creatures. Three cards are then enterances into ventilation tube and other cards show a strange machines, which will be doing even stranger things to the creatures.
You must prepare a circular route from the 25 shuffled tiles , something like plasticine Laborigines (review available only in Czech). You spill all red chips in middle of the circle and lay also four dice there. Players do not get anything to start with, only bare hands and eyes, that will they necessarily need to win.
You are a detective in the lab, and your goal is to track multi-colored monsters on the loose. At each turn, a player throws four dice and the outcome determines creature's identity. From that moment on, all players start looking for it in the circle.
First, you need to follow the arrow dice. The latter determines a laboratory, from which monster ran away and also the direction it ran. It's a simple system – dark arrows indicate movement to the right and light ones to the left. And now it's time for you to combine the other three dice together – shape, skin color and any outfit (stripes or spots).
Now it would seem really simple – once you have that combination, it should be enough just to follow direction from the lab and find the first creature, which corresponds to the description. That's it! But there are other rules, which will make the entire game tougher and add significantly more errors into the whole match.
There are two ventilation cards. If you encounter this entrance into shaft in your search, you can be sure, that monster crawled into it. So you can skip all those cards until you meet the second ventilation, where creature popped out. You can also go through miserable mutational chambers during your search.
Monster, which will run through this place, can change color, pattern or even shape. Each type of chamber is only in one specimen on the whole circuit, but you have to pay attention to it. Whoever finds the correct monster, can take token as a reward and can also throw dice for next round. Therefore players have the right kind of motivation to win the round.
The winner of the whole game is the player, who gets five tokens. The length of the game depends on the number of players. That means, that with the recommended maximum of ten players, whole match may stretch. But the more tension is there every round, because each player wants to be first to discover the monster.
Panic Lab is a nice game, that can be played in any number of players from two to ten. With the increasing number of players, there is also rising tension and complexity of the game. Circular layout of cards ensures, that all players have more or less the same chances on victory. Each player has some cards turned upside down.
In an effort to find the target as quickly as possible, you often happens to skip over some mutation chamber or forget to use ventilation. In this case, you can easily find amoeba, which in fact is not the right one and you have to accept penalties for your mistake. That means, that many rounds have no winner, because it ends with first player announcing his discovery.
Slight disadvantage of Panic Lab is, that certain combinations of cards distribution in circle may lead in difficult situations. Especially in combination with the irregular ventilation cards. We therefore recommend, that ventilation pieces should be a little farther from each other. But every situation will eventually find a solution thanks to mutation chambers, which are constantly changing those heroic amoebas on the run.
Although the game is quite variable due to different distribution of cards, when we played more consecutive games, they seemed to be too familiar to each other. Maybe it's the small number of different creatures, that is behind this feeling. But the kids will definitely like the game. In case you are playing with younger children, you can also reduce the difficulty and play without ventilation or mutation chambers.
Perception games are popular nowadays not only in our newsroom. They are light, fast and fun. All this also applies to Panic Lab. In addition, the game has pretty processing, and offers a nice illustrations. Dice will constantly bring new challenges into your search. So if you like this kind of games and you have feeling, that you do not own enough of them, then the Panic Lab will surely enrich your collection.
Designer
Dominique Ehrhard
Artist
Maxim Cyr
Publisher
Albi, Brain Games, FoxGames, Gigamic, Hachette Board Games UK, Korea Boardgames Co., Ltd., Land of Beautiful Mind (سرزمین ذهن زیبا), Maldón
Year Published
2012
# of Players
2 - 10
User Suggested # of Players
Best with 10+ players
Recommended with 2, 3, 4, 5, 6, 7, 8, 9 players
(19 voters)
Playing Time
30
Mfg Suggested Ages
8 and up
User Suggested Ages
6 and up
(13 voters)
Language Dependence
No necessary in-game text
(13 voters)
Category
Humor, Party Game, Puzzle, Real-time
Mechanic
Dice Rolling, Memory, Pattern Recognition
Expansion
Brettspiel Adventskalender 2016, Panic Lab: Shower, Panic Lab: U-turn
Family
Components: Dice with Icons, Digital Implementations: Board Game Arena
Primary Name
Panic Lab
Alternate Names
Panika w laboratorium, Паника в лаборатории, 패닉 랩
Infos courtesy of boardgamegeek.com. More Infos.
Review: Panic Lab – shifters from the laboratory
Final word
Panic Lab is a simple game. You need quick thinking, amazing reflexes and courage. From one of three laboratories in the site, a creature has escaped and you have only three clues regarding its looks - shape, colour and texture. You must run through the building, crawl into ventilation and also note possible mutation in chambers. And find the right escaped creature. Whoever is quicker gets the token. It might seem easy first, but this simple task can get complicated, when there are more players and tension rises. Panic Lab can be played with up to ten players (only tokens are the limit), which means the match will take more time, but gets really tense. But its fun to play also in family circle. So if you do not own enough party games yet, this one is definitely nice.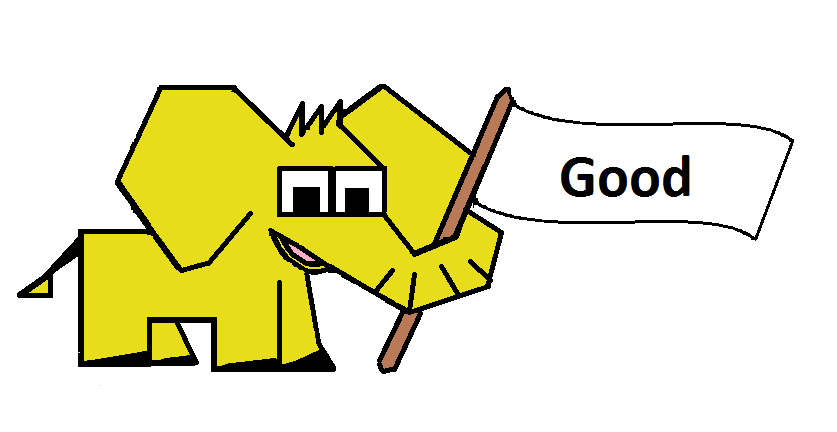 Pros
price
nice topic
up to 10 players
table position is not crucial
several difficulties
Cons
sometimes harder situations for children to solve
can drag with maximum players