Our land is filled with diseases. Some are passed by with a wave of our hand, but then there are those, where everyone becomes afraid. Every few years, there is a new epidemic, with which physicians must fight. Center for spread of diseases is located in CDC in Atlanta as we all know from our previous playing experience.
It's been many years, since we have been introduced to epidemics in board game Pandemic. And now came the time, when the world is ready for another one: Pandemic Legacy. Its creators are Matt Leacock (designer of the original Pandemic) and Rob Daviau. Game is published by Z-Man Games and was introduced at the fair Spiel 2015 in Essen. We got it in our hand thanks to European distributor, Esdevium Games company.
Legacy word in the title already suggests something. Its not there only for the purpose of luring players in. It is simultaneously a sticker and inclusion to family of Legacy games, which had so far only one member: Risk Legacy. And if ye had already heard something about it, you understand, that adventure full of twists and unique development awaits you and unique copy of your game will be created during this course.
Things become interesting already with the box itself. Actually, we should use the plural "boxes" (a fashionous thing to do, right Abyss?), because there are two colored versions on the market, which are equal in contents and differ only with pictures. It is only up to you, which one you choose. On the cover of the game, you do not have to have red color and character of a scientist, like we do. It is clear, that these colors refer to each disease.
Inside the really big and heavy packaging is not much things to unpack. This is not because the game would not contain enough material. This time, the reason is different: many components are still hidden in packages and folders, that are forbidden fruit for you at that time.
All that is again dominated by game board with a map of the world, which is divided into six regions, and they contain a variety of cities connected together in white lines. In the right corners are places for packages, while elsewhere are located old familiar scales (epidemics and progression of infection). There is one new showing month of the year. Above this line, we can also find five positions for tasks, that players will have to complete in their games. In the lower left corner are four boxes of diseases.
We can also find two decks of cards at first. They are in both cases wearing names of cities, but one will be uses as players card (openly lying on table) and second on the other hand are evil rumors of spreading pandemic. There are also translucent cubes for all diseases, player pawns and some of those character cards (with loose slots and place for the name). But all this is overlapped by two sheets – one full of stickers of various destinations and one red top secret full of boxes with letters and numbers. And then there is one package, that is called Legacy and has a big red STOP on it. These are cards, that will stir your world, when you begin new match of this game.
Pandemic is a game, in which we all work together and try to find a cure and eradicate four diseases, that have recently plagued our civilization. Each player has one character under his control with some special abilities. He walks along the board with it, and can heal cities using cards, that he drew. At the end of each turn, new disease cubes appear and everything is constantly escalating. Whenever a city should get a fourth cube, it means spreading the disease to its neighborhood. And so it all runs to the end: either an apocalyptic one or towards healing of humanity.
So what new brings Pandemic Legacy versus this everlasting classic? In the first place, there are some tactile changes. You will have some challenges during each game and we will not reveal anything important to you, when we say, that they will change with time. You can expect also many other upcoming changes you will be doing to the game and that you can infer from a sheet with stickers. You will, therefore, improve your characters, but also diseases.
And even game board does not remain spared. Players will write on it (names of diseases), as well as place stickers and increase panic level in the cities (each outbreak as a result of exceeding the limit of three cubes in a city).
Each of the twelve months allows you to have two attempts. If you succeed the first time, you move forward immediately. In case you lose, you still have another chance to meet current targets. Another failure in a row does not make time stop, so you will have to move to the next month and will have to fight with consequences. The game also includes some balancing in terms of difficulty – if you lose one game, you receive some event cards, that prolong your life and give you some free actions to do. If you win few times in a row, you will suddenly have none in the deck and have to deal with it.
And although there is LOT more in the contents area, this review is not here to spoil any of your suprises and give spoilers. You will discover the story and open closed compartments for yourself and this will make you look forward to each game intractable diseases. You can always expect a lot of twists, changes and interesting new ideas, that move the whole game in completely different direction.
It is time to admit, that Pandemic Legacy is really great and unique game. It offers a comprehensive story as if dropped from the eye of some catastrophic film. And all this (fate of humanity, what else?) will be again in your hands, because only can things turn out well. You'll have to be everywhere, but you also need a dose of luck in the draw and shuffling cards.
There is everything, that your remeber from classical Pandemic. So, if you did not like it for some reason, then you probably will not be much allured by this game. However, you should try it out, because in our ranks are found even dislikers of Pandemic, who were bewitched by new way of storytelling. Of course, there remains problems with leader, who can tell others, what to do. But this is more of a problem of putting gaming group together and selecting teammates.
Game is quite balanced. Sometimes you win, sometimes you lose. But pay attention to follow each rule, as there will be lot to watch out for and lots, that can be easily forgotten. And this may make your game easy or hard, but since there are many irreversible changes to the game, they cannot be easily reversed.
Over several months, this game swinged up to the sovereign first place on BoardGameGeek. I must admit, that I am a little surprised and I consider the game to be slightly overvalued. Yes, it is a wonderful experience, and not many games can beat that. Yet the game has also some weaknesses, that may discourage some players or at least slightly spoil your experience.
What are we talking about? So first of all, it is a different difficulty level according to the number of players. In two players, it is easier to maintain control over the game. You do not need to pass cards so much to invent cures and not as much happens between your turns. And greater number of figures is just unable to compensate for it. But even though we played most months in two, we also ran into some issues and we lost two months in the first half (third loss was in three players). But the differences are not significant enough to influence the experience itself – you will just have the game slightly lighter or difficult, according to your own choice of comrades.
Second and more fundamental problem (for some) is finality. Authors offers a one-time experience – twelve to twenty-four matches according to your abilities. Depending on available statistics, it is most likely you will complete the game in fifteen or sixteen matches, which might seem too low for its price. But when you split the game per hour (about 45-60 minutes per game), it is already not so terrible. For your money, you get fun for a group of people for many hours and for amount of money, which you buy only an hour of tension (I am talking about Exit Game, though I quite like this current phenomenon).
Processing is great from beginning to end. New components give the game a really great look and new mechanisms work accurately. If we really wanted to find something, it may be a minor complaint for  new action stickers (damn red line – no spoilers, just a hint) and the fact, that some of the stickers will not hold as well. However, you get beautifully processed game for your money.
Pandemic Legacy is an example of how should board games look like. Unpredictable, full of tension, twists and experiences, that will be remembered for a long time. We just have to recommend it to anyone. And while we are impatiently waiting for the second season, you should definitely play it.
<br><br>
Designer
Rob Daviau, Matt Leacock
Artist
Chris Quilliams
Publisher
Z-Man Games, Asterion Press, Devir, Filosofia Éditions, Gém Klub Kft., Hobby Japan, Jolly Thinkers, Korea Boardgames Co., Ltd., Lacerta, Lifestyle Boardgames Ltd, MINDOK
Year Published
2015
# of Players
2 - 4
User Suggested # of Players
Best with 4+ players
Recommended with 2, 3, 4 players
(753 voters)
Playing Time
60
Mfg Suggested Ages
13 and up
User Suggested Ages
12 and up
(172 voters)
Language Dependence
Extensive use of text - massive conversion needed to be playable
(94 voters)
Category
Environmental, Medical
Mechanic
Action Points, Cooperative Game, Hand Management, Legacy Game, Point to Point Movement, Set Collection, Trading, Variable Player Powers
Family
Components: Map (Global Scale), Components: Multi-Use Cards, Game: Pandemic, Mechanism: Campaign Games, Mechanism: Legacy, Medical: Diseases, Misc: Limited Replayability, Occupation: Dispatcher, Occupation: Medic / Doctor / Nurses, Occupation: Researcher / Scientist, Region: The World, Theme: Science, Versions & Editions: Legacy Versions of Non-Legacy Games
Primary Name
Pandemic Legacy: Season 1
Alternate Names
Pandemic Legacy: Saison 1, Pandemic Legacy: 1. Évad, Pandemic Legacy: 1a. Temporada, Pandemic Legacy: Rok 1, Pandemic Legacy: Seizoen 1, Pandemic Legacy: Sezon 1, Пандемия: Наследие, パンデミック:レガシー シーズン1, 瘟疫危機︰承傳, 팬데믹 레거시: 시즌 1
Infos courtesy of boardgamegeek.com. More Infos.
Review: Pandemic Legacy Season 1 – one-time experience
Final word
Pandemic Legacy is not perfect. No game is. Thanks to its finality, it really cannot get near it, because this will be viewed by some players (buyers) as a shortcoming. But it is not. After the game ends, you will no longer be able to come back (although some unofficial variants already started appearing), but that is what makes the whole experience even more intense. The game is full of exploration and difficult battles. Some matches are easier, while other months will give you a really hard time. Pandemic Legacy is not just an ordinary variation over the original game, but its really a different experience.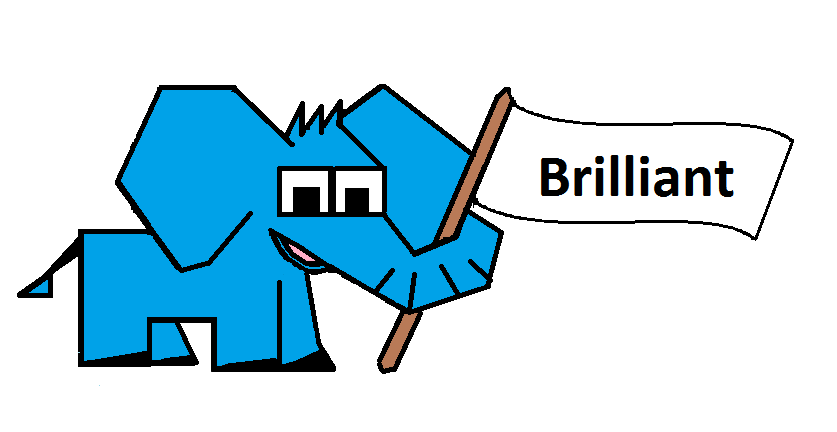 Pros
great experience
discovering the contents of the box
changing objectives
you shape your unique story (every box will end as unique copy)
lots of excellent ideas, that fit together
permanent changes in the game
difficulty ballanced using event cards
Cons
destruction and describing cards can bother someone
limited number of games
imbalance in different player numbers
price