Today is a special day, when we can show glory of our province. There will be a rare visit to our city, but all the pagodas are faded. We have decided, that new must grow in their place, shining and beautiful. If I do not succeed, the Emperor can shorten my head.
It is realization of these beautiful buildings, that will be you task and topic for board game by Arve D. Fuhler. His choice was confirmed by publisher Pegasus Spiele, who published this game specifically for two players in 2014 with illustrations prepared by the author himself. Well, there is not much graphic in this game and it is governed especially by colors, as we will soon find out.
All the high and breathtaking building are located in a relatively small box, where all players get inspiration on the lide. There are three pagodas reaching above roofs of all others in some Chinese village. And inside, there are rules waiting for us together with gaming board folded in half. It contains spots for building six pagodas and path meanders around it, whose fifty stones will be used as place for scoring. Players will find several blocks in their colors and one token to mark higher point gain, when end of scoring track is reached.
Players will not be disappointed, when they dig even further, because there are sheets waiting to be punched out. And they are hiding all those dreamed up pagodas. Well actually only their floors (and roofs), which still needed to be supported by exactly four columns. You have a full bag of these inside, created out of five colors. To these shades also corresponds pile of 55 cards – 11 pieces for each color. Builders also get a place, where they can watch their available special actions and it is their own architect board.
At the start of the game, rivals place game board between themselves and each of them gets a set of wooden blocks of his selected color. They place one as tracker on scoring scale, while all others have their place clearly defined on architectural board. They will determine availability for triggering bonus events.
Two rivals will also receive set of building cards – one of each color – and put them on the table to form a line. They also draw two more cards into their hand and keep them hidden from opponent. Remaining cards create a draw pile. The only thing left to setup is floor tiles supply, which should be placed, so they partially overlap each other and column color can be seen.
During the match, two opponents will alternate and when their turn comes, they can perform three actions in any order. Number of repetitions is limited only with some of them, while others may be done many times, until player empties his reserve. First step in construction of a pagoda is placing basic pillars. Starting one may be of any available color, while other three must follow his guidance. Each column erected requires player to play one color card, either from his hand or from five cards on the table. On the other hand, he gets an immediate reward in form of points corresponding to floor, where column is located.
Once all four pillars are standing, it is time to build floors. To do this, it is necessary to pay an additional one card, which must have the same color as columns underneath it. But player has usually choice from more tiles, which differ in colored slots for upcoming columns. This created important color binding and future builders have to comply with it. Positioning of floor tile is again rewarded with a point, but mainly by charging action of the corresponding color: moving cube on architect board to the rightmost spot.
Pagoda is built in a moment, when fourth floor of columns is finished. Rooftop then must be created from cardboard tile and two other column pieces from common stock. Player has to turn the tile upside down and only then put those two more stones on it to finish whole building. With each such completion, end of the game gets nearer and nearer.
At the end of each round, players will draw cards to their public menu lying on the table as well as into their hand. In exchange for the entire round, players can also sacrifice four cards to build a single column of any color to any pagoda. Game ends, when three pagodas are completed. Player with highest point gain is the winner.
Pagoda is intended purely as a game for two players, who have a small space to create amazing buildings. Thanks to clearly determined number of opponents, the whole game is very exciting. Both players continually catch their opportunities to earn points and try to not give them to other player. Such control would be simply lost in a larger number of opponents.
Colors of pieces and stones have a crucial role and should be properly planned to allow continuity in building next floors. Each floor is affected with choice of tile from lower level, but their creation also recharges your special action, if you are the one, who finished it. Rewards are sweet, because actions provide benefits over the game and allow you to earn more cards or build faster and better.
But it is not easy to build something and at the same time to not give opponents a chance to continue better and collect points based on your efforts. These dilemmas are always ahead and it is one of the main charms of the game. Both sides constantly know most of chances of their opponent, because most of the cards are open. Only two cards in hand are a way to partially conceal your intentions.
Although the game with colors has seemingly complex rules and you have to read it carefully, once you understand explanation, teaching Pagoda to others is a matter of five minutes. Game offers simple mechanisms to understand even by complete beginner. Replayability is a little questionable, because you will always be using colored tiles to complete the construction. Games are therefore quite similar, but they each may evolve differently, staying quick and fun.
There is more possibilities to obtain points, but their amount is not big and players have to know, how to use it properly. Their deficiency is manifested at the end of the game, which are always very close and tight until the very end. Game is very fast and withgood knowledge of all rules, it ends in thirty minutes making it a great filler as well.
Processing is very minimalist. Yet simple graphics is just exactly what entire game in the form of towers under construction needs and makes it look very well done. Cardboard pieces are solid and your fears will be pointed towards some unwanted jolt to the table, which can make your buildings fall down easily. We therefore recommend a sturdy table to play on.
Pagoda has a beautiful idea of the actual building and uses it wisely to provide entertainment for exactly two opponents. And its doing this job very well. It is ideal for couples and also for beginners. It stands out very well on the table. Its composure and intensity of decisions will give you a really hard time on the relatively small time frame. Pagoda is a success and we will appreciate it properly as a great game for two.
Designer
Arve D. Fühler
Artist
Arve D. Fühler
Publisher
Pegasus Spiele, Alderac Entertainment Group, Matagot, Surfin' Meeple China, Swan Panasia Co., Ltd., White Goblin Games
Year Published
2014
# of Players
2 - 2
User Suggested # of Players
Best with 2 players
Recommended with players
(19 voters)
Playing Time
45
Mfg Suggested Ages
8 and up
User Suggested Ages
8 and up
(7 voters)
Language Dependence
No necessary in-game text
(10 voters)
Category
Ancient
Mechanic
Hand Management
Family
Components: 3-Dimensional (3D), Country: China, Country: Japan, Players: Two Player Only Games
Primary Name
Pagoda
Alternate Names
Pagode, 塔雲軒
Infos courtesy of boardgamegeek.com. More Infos.
Review: Pagoda – pillars and roofs
Final word
Pagoda is a game about building a tower and this is exactly, what it does well. Physically, based on columns and tiles, you will rise buildings, you are proud of. Especially if you plotted their final tiles and was rewarded by points. Timing of all this is important, because otherwise you only help your rival to collect it all, gain bonus actions and even better position and points. This game is full of switching back and forth between both players, that is disrupted in an interesting way by special actions, that can be recharged by completing floors. Tiles and stones have colors, that fulfills the essential functions and players have to plan properly with them. Game rules remains very simple and entertain beginners and couples, but provides good relaxation even for more demanding players. The game is fast and works very well as a pleasurable pastime, when time is short. Pagoda is great fun for two, because it offers a balanced duel to the finish line.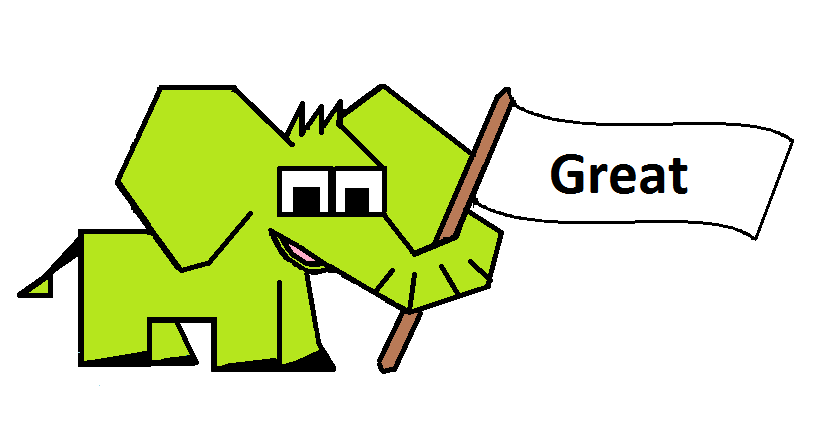 Pros
great game for couples
looks very nice
tough decisions to not help your rival
game of open informations (usually)
two players only
quick game
easy to handle even for beginners
Cons
one wrong movement can spoil the whole match (falling pagoda's)