Originally it was supposed to be an expedition for only a few weeks. But our pickup did not arrive. The helicopter remained sitting safely on the ground, as the storm was taking over the air. In the strong and cold wind, human can only survive for a few minutes, so even the rescue through mainland can not be considered as an option. We are dependent on our supplies and patience. We can work, hope and wait. But we're not the only one hungry around here!
Outpost: Siberia is board game designed by Jon Gilmour and Daryl Andrews, bringing us to loneliness of scientific observatory in harsh Siberia. They made their idea real under cape of IDW Games and Ron Joseph took care of pictures. Game saw the light of the world in 2017 with European distribution of Esdevium Games.
The entire scientific observatory is hiding in a tin box. This is their ultimate protection from hungry teeth and claws of animals, and of course, from players who enjoy good quality entertainment. And inside, under the lid with a furious and probably really angry bear, we find a deck of cards, that can be broken down into characters, threats and events (good and bad). Each hero has his own special skill printed on the card and these skills will certainly play a role, when players start choosing between them, who they want to represent. There is a life scale on the card, where players set their starting number to four using a token.
All other cards are divided into two parts depending on how the player are holding them in hand – either straight or upside down. And while the yellow border indicates card values for attack (used in hand), two-thirds of the card are covered in illustration along with numeric values of threats. Whether the price of an event or strength (and points of life) of any incoming monster.
Together, players determine the difficulty by choosing ratio of event cards between good or bad. Final identity of cards is determined randomly, because there are a total of fifteen cards of each good and bad kind and players usually use roughly half from both (twelve). They these cards are shuffled together with threat deck to create an expedition pile. Players put this stack in the center of the table. Rest of the unused events will create station deck.
All team members determine order, in which they will play actual round. They pass turn right based on their wish. And each of the players, when he comes in, has five steps ahead of him. And three of them are mandatory. Right at the start of the turn, he usually has to draw two top cards from station deck. He can keep one of them in hand, while the other is placed on the table in the common supply, where everyone can use it.
He immediately uses cards in hand for some benefit. At the end of the round, different dangers will enter the game, as we still have to say. The player can attack them at the moment. But it's only his choice, if he attacks enemy or focus on preparation and weapons this turn. Combat uses an attack number in an orange square. Player simply has to slide attack cards under the threat card and he may use any number of them from his hand.
But when despair has fallen to the point of frost, there is always hope. In the third phase of the draw, a player can choose any card from the common pool in the middle to take advantage of its effect – temporarily disable attacker's skill, cure one point of life of a teammate, or take an available weapon into his hand. Attack on threats only succeeds, if any of creatures currently threatening the station has enough prepared hits – attack points inserted under cards. This value must be greater than the number of lives of the monster. Such a threat immediately leaves surroundings of the station and it gets a bit safer for a while in Siberia.
However, the final two phases of turn are mandatory again. First, the player discovers a new expedition card, that can bring an event, that will help or hinder the team. Usually, however, a new danger is revealed, so peace from the previous phase usually does not last long. Moreover, this newly discovered monster gives one of the participants a bloody scar, when it surprisingly appears. The team can choose one member, who has to take that injury.
Team players alternate one after another in an attempt to deal with all the pitfalls that nature has prepared for them in nasty Siberia. All the monsters, that players have not been able to remove will join forces at the end of the round and attack. Each threat card will then trigger its textual skill. The next round follows until all the prisoners of the snow survive the last threat. Or they fall defending the base. This happens, whenever one person's number of lives has fallen to zero or at least one station has five or more active threats. Everyone wins or loses as a team.
Outpost: Siberia looks like a nice cooperative card game for beginners. But the scary bear on the lid should warn you at least a little. This game is extremely difficult. We have not been able to win any of the eleven matches we tried ourselves. And our colleagues have no successes either. We tested it with different numbers, tactics and heroes. But we have never even reached a point, where victory was close enough to give us energy for further attempts. And so we finally gave up.
Team threatens one danger after another. There is not a moment to rest. Order of the players in each round is very important and can have a major impact on the outcome of the whole game. This is because the characters have special skills to use. But there are characters in the offer that obviously have different advantageous abilities, and some simply are not good enough. You have no reason to choose them, when there is better and similar one.
Players have a choice of six heroes, which is also the maximum number of participants in the game. And with a higher number of team members, the difficulty is also changing (slightly decreasing). But because the central theme is cooperation, number of players is not so crucial. Everything works even in two. But entertainment has lost itself here (no matter the number), although the topic of struggle for survival is not badly treated. And the game ends with a quick defeat somewhere between the fifteenth and thirty minutes as a result of too many monsters around your base.
But then you dig deeper and find, that there are not enough meaningful choices. And when there are some, they are usually quite obvious and there is not much to decide. And while graphics really match the struggle for survival and offers scary monsters exactly as it did on the cover image. It is horror (even a squirrel) that you really start to worry about your neck. And you should be.
Very interesting (and polarizing among players) is use of card rotation. This way you always have a part of the card upside down, which is confusing especially when the players sit around the table opposite to each other. At that point, the situation is hard to analyze. And even though we like card for two usages, this is not exactly ideally made here.
Outpost: Siberia is a puzzle rather than a game. A maze that does not have a solution (as it seems). Maybe it's just so difficult to find its fans somewhere – those, who want true challenge. But we will not be in Siberia at that time. Outpost: Siberia had the potential to be an interesting cooperative challenge, but somewhere along the way, the authors turned in the wrong direction.
Infos courtesy of boardgamegeek.com. More Infos.
Review: Outpost Siberia – snow can be deadly
Final word
Outpost: Siberia sounded very interesting. A hopeless cooperative game that will give you a good job of surviving and test your team skills. But the reality is different, because task of this game is just to test how well you can lose. The victory is as far away as summer in Siberia. It is a great shame because some positive things are hidden in the box, but they are overwhelmed by the unfortunate. Outpost: Siberia is only for the most courageous of you.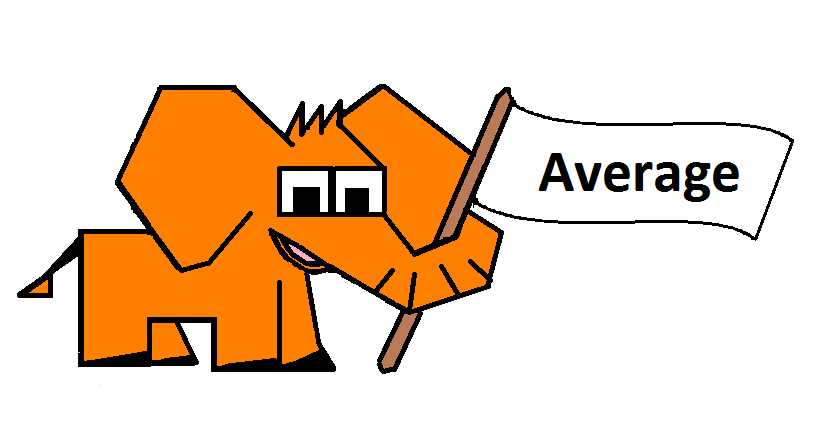 Pros
game is a good challenge
interesting (almost horror) illustrations
rotating cards
Cons
no possibility to win (or is there?)
few meaningful choices
some characters do not make sense to choose