Do you know, where we come from? This time, we do not care about our generic predecessor, but instead a true location. What if you could trace origins of humankind to first few families, right after we have climbed down the tree? And what is even more intriguing: to live with them, even for centuries!
And maybe you can! Just because of that is there a board game Origin, which was published in 2014 in English. Its author is Andrea Mainini and creator of ancient drawings is credited as Nephyla. It got originally published a year earlier under flag of French company Matagot.
Origin is not some small game. And it is already clear from the box, which, while not large in the horizontal dimension, is marginally higher and has a less traditional shape. On the cover, we will find a very stylish drawing of family playing a fabulous game. And imagine, that we will be playing it together in a while as well!
Inside the box is waiting obviously a great game board, directly equipped with a colorful world map. It is divided into areas separated by a white line. But only under second double-sided board of rewards will you discover, what assures, that you will really enjoy Origin. There are a total of 36 wooden figures having different sizes, thickness and color. All are additionally painted with lines, so they really look ancient.
Bottom of the box share with them four piles of colored rings. These will become property of individual players and represent their villages, also made of wood. Nor should you miss a pile of thirty innovation tokens, eleven other crossings and six hunting pieces.Now remains only to mention a 48 deck of cards, though which will be available actions, objectives or permanent improvements.
At the beginning of the game, players spread both boards side by side in center of the table – main one and also second with rewards. Cards are split according to color and placed on prepared three boxes. Beneath them must be randomly spread innovation tokens, with parchment side up. Large world map is filled with crossing tokens (connecting continents) and on green fields randomly distributed hunting tokens.
Figures do not need to be removed from the box yet, but you only need to lean it using lid of the box as lid, to create a sloping menu. Only one smallest and thinnest piece (those are the weakest) start at the starting area in the middle. Players choose a color and take all nine villages. In addition, they also get three purple cards with goals, but can keep only one of their choice. In the case of games with fewer players, all pieces will not be used.
On his turn, each player has opportunity to make only one single action. But he has a choice of three options. First and foremost is evolution, which is currently also a way, how human race expands on the map. Player can choose any area adjacent to already existing population. On that empty field can be played only figure, that is similar to the previous one exactly in two properties (or exactly the same). This means, new population may differ in only one property, whether it is color, height, or thickness. New area also is decorated with player´s village token (placed under the figure, binding them together for the whole game).
Second action is migration. Figurines can be moved only by the owner of the village and distance to travel at once corresponds to its size. Similarly, it is possible to force an exchange of positions with weaker (smaller or thinner) figurine of an opponent.
At this moment, player´s attention turns from the map, but their turn is not over yet. According to color of the newly occupied territory, player may take top three cards from deck of the same color (and choose one of them, which he can keep) or take innovation token from column directly under the card. He can choose, which one option to follow. Players put innovation tokens in front of themselves, but they can acquire only enhancements of same or one higher level (number of copies per plate).
In the event, that a player seized field with hunting token on it or occupied crossing (both its ends), he can take appropriate counter. Both of these tokens will bring victory points at the end of the game. But before we get to that stage, it should yet be noted, that the player can play one of obtained cards at any time during his turn. These provide reward for accomplished goal (purple), one-time effect (yellow) or permanent support (orange).
Game ends, when the stockpile runs out of figurines or players emptied resource of cards or innovations. Rivals finish playing a round and then sum up their victory points for meeting goal cards, adding rewards for remaining cards, tokens and innovations. Player with the highest point gain is the winner of this expansion.
Origin is an excellent and original game, where you play role of people with three unique features. Only with their help, players may be able to occupy the right area and get tokens for that, resulting into rewards in the form of points.
It is very important to complete goals. Players hold these purple cards in hand (maximum two at once), and try to meet their target by reaching certain territories, occupying continent or levels of innovation tokens. Goals may be different, but there are always possible to achieve for every player. No position of figures is final, because players can also move and exchange places.
Game offers a great atmosphere and feel of a gradual increase in population over the world map. Additionally, it all looks really lovely and processing is one of the very strengths of this game, just like with Takenoko (review) or Kemet (review) from the publisher.
All elements in the game are rotated a little with each match, so no games are exactly the same. While most things have players under their control and their success may be influenced by luck only from drawing cards. But many of them require a certain level of innovations even to play, which forces you to develop on more fronts at once.
Origin has very simple rules and is already so well-matched for a family game. If you would like to play even with younger children (for example eight years old), then you will definitely appreciate inclusion of a simpler family version. It is played only with front side of the card without text and players collect them as color sets. Similarly, innovation tokens brings only victory points and no other options. This gives smaller players better control over the game and prepares them for advanced game.
Fortunately, fun does not depend on the number of players at all. At a lower number, while with a slower start, similarly full game board as in higher numbers is waiting for you. Maximum of four players limits your turn count a little and game ends a little earlier (at least subjectively). Otherwise, however, game time is usually around an hour, which is just right for a good family fun.
Origin is a game, that deserves market attention. Its beautiful graphics goes hand in hand with great entertainment and in two versions depending on the age and skills of the participants. If you are looking for a new game to buy, Origin could bring fresh wind into your gamer experience with its nice and smooth gameplay.
Infos courtesy of boardgamegeek.com. More Infos.
Review: Origin – where does mankind really belong?
Final word
Origin is a game, that has quietly appeared on the market. Not many people know about it and although it has a beautifully painted box, it may seem at first glance perhaps a little too complicated for its target group (families), which may deter some potential buyers. By ignoring it, they are making a big mistake, because this game fortunately contains pure and unadulterated fun. Simple mechanisms and rules make it a great adept for family fun, that can be used even to play with smaller children, because of simpler variant in rules. It´s great in all the numbers, each time a little different and full of interesting decisions. In doing all this, it does not last as long as you would expect, but exactly as it should. Gamers can be unhappy from luck in drawing cards. But when all the components are unfolded on the table, you will admire it and have joy from play one game after another. Origin is another precious stone on the market, when approached correctly. No, we are not afraid to give this game the highest rating, although this time, its especially true for families.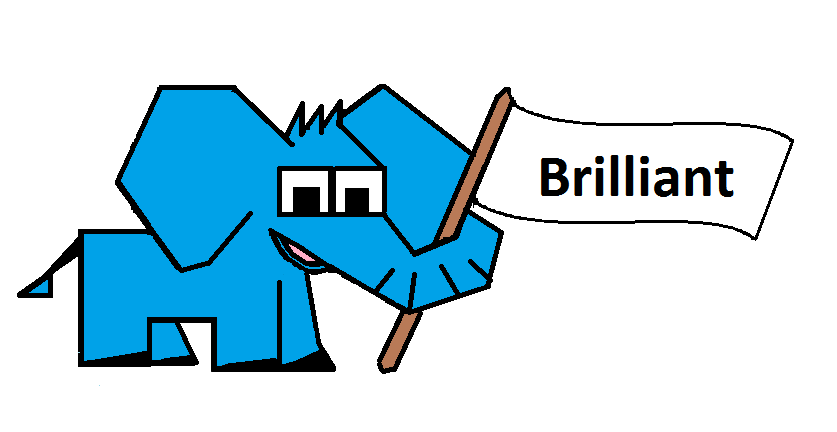 Pros
two versions of the game
simple scoring
luxury processing
evolution
suitable for beginners
plenty of tactical options
control over the development game
variable every game
excellent in all numbers