During my childhood, I dreamed, that I would go into a labyrinth. It seemed, however, that it will never happened. When I confided to my best friend and he advised me to try to find this maze in dreams. I never dreamt before, but that day I fell asleep with a single wish. And it came true. I wish, I could undo my decision. I wish, I did not listen to my buddy. Now I am a prisoner of my own dreamland, seeking a way out of the maze of living nightmares.
In the card game Onirim, wish you never fell aslee on one side and on the other hand, you will want to keep coming back for more dreamlike landscape. That is precisely world, that Shadi Torbey created under flag of Z-Man Games.Game was first published already in 2010, with unique illustrations by Élise Plessis and Philippe Guérin. In 2014, second edition of the game came out and we are holding it.
There are two white slits watching us from blue box. Eyes. Nightmare is waiting in the shadows for the moment, when we lift the lid and enter the labyrinth. Inside, there is first visitor waiting – a very original gate. It represents mouth of a nightmare, that we need to open and let it swallow us, before we can continue. Only in its maw, we discover two decks of cards and a wooden figure.
Cards contain pictures of colorful rooms, each with some symbols in the left and right corners. Same colors also have door cards, that offers heroes trapped in their dreams the only chance to escape. But their journey will be painful.
At the beginning of the game, players shuffle all 76 basic cards (expansion deck are left aside for now as well as wooden pawn) and both players take three cards in their hand. Other two cards are leaft on the table as a joint offer. These two cards can be used as if players were holding them in hand. None of the players can hold a card of door or night fury in his hand (at least at start). In this case, it is necessary to put it down into a limbo (discard) and draw new cards until he has five room cards. Limbo pile is shuffled back into the deck.
Individual turns of players consist of merely playing a card (or throwing it away, if player does not have opportunity to play it according to rules) from hand or from joint offer on table. Both sides of this match create line of played cards in front of them. Each round, they enrich their dream world with one new picture. In doing so, new card shall always have a different symbol, than the previous one. Individual cards represent rooms, which players explore in their dreams.
And because even dreams have some rules, three successive rooms of the same color in a row are required for player to find door. At that moment, he may take draw pile and find door of the same color as trio of explored rooms in it. When searching, he ignores all other cards. He places this found and opened door in front of him, deck is shuffled again and player draws a new card into his hand (or fills offer on the table back to two).
All newly discovered door from drawing cards are put aside and must be again shuffled into the deck after turn. When refilling hand to the original number is also moment, when player might encounter a real nightmare in his dreams. Character, who chased him across all dreams and rooms. If such a card reveal, one card of already gained door must be discarded as punishment. It can be replaced by one key card or whole hand of cards as the last resort.
Trouble is, that all discarded cards (except for doors) are already out of the game and dwindling drawing pile also shortens remaining time for players. Another way to get door is to have correctly colored key, when player finds door in his dreams (when he draws door card, when refilling his hand).
Game continues, players take turns in plaiyng cards and trying to accumulate necessary doors. Only if both players successfully earned four doors each (one of every color), they may jointly escape from the nightmare back into our world. But if they run out of cards first, their escape failed and will be trapped in a nightmare forever.
Onirim is a unique way to play and dream in one or two players. This range itself attracts a specific audience to this box. Loners will love this game, as well as couples, that may escape from dream realm in cooperate mode, as they become part of a shared dream.
Theme of this game is absolutely exceptional. Dreamlike atmosphere and simultaneously feeling of hopelessness will come alive, although it is merely a card game. Perhaps all this is due to the fact, that players often find themselves in a deadlock, when they are holding cards, that are not even close to those they need or suddenly bumps into a nightmare in the least appropriate moment.
Besides basic game, there are also seven new expansions right for you in the box. They offer enormous enrichment to basic game and especially increasing difficulty in the moment, when you find basic variant too simple. This will however certainly not happen in the first few matches. But with variety of options and upgrades, you can be sure, that this game will last for a tremendously long time. We did not grow tired even of the basic version after twenty matches. We will not describe expansions here, to not spoil a pleasant surprise from other ideas, that are brought to the world of dreams. But you can bet, they make the game even better!
Whether you are heading on journey into dreams alone or in two, you need to dedicate to entire adventure only fifteen minutes of your time. Game with one player is a bit more difficult, than it is with two, but the game is challenging in both possible numbers. Above all, each offers quite a different experience, because two players can decide to share information about their cards or fight each on their own (but they would win and lose together in both cases).
Success in this game depends very much on luck. If you do not draw right combination of rooms or keys, game will not let you simply win. You can try to fight, but losses are an important part of the experience, which is called Onirim.
Processing is really good. Now, we are not only talking about fancy box and superbly assembled rules, but also about illustrations. They are really dreamy and their attempt to absorb player into dreaming landscapes works. A nice bonus is quality of the actual box, which is really sturdy.
Onirim is great and unique (that word has already been mentioned several times in our review, but it is really important in conjunction with this game) entertainment. If you ever thought seriously about cooperative games, then this is card one, that should start or expand your collection. At least as a quick filler, when you are waiting for something bigger. Same is then (maybe even more) for solitary play. Onirim is simply a great game, that offers tremendous portion of fun.
Designer
Shadi Torbey
Artist
Philippe Guérin, Élise Plessis
Publisher
inPatience, Z-Man Games, Filosofia Éditions, Hobby Japan, Pegasus Spiele
Year Published
2014
# of Players
1 - 2
User Suggested # of Players
Best with 2 players
Recommended with 1, 2 players
(145 voters)
Playing Time
15
Mfg Suggested Ages
10 and up
User Suggested Ages
8 and up
(42 voters)
Language Dependence
No necessary in-game text
(14 voters)
Category
Card Game, Exploration, Fantasy
Mechanic
Cooperative Game, Hand Management, Move Through Deck, Open Drafting, Set Collection, Solo / Solitaire Game
Expansion
Onirim (Second Edition): Mirrors Promo Cards, Onirim (Second Edition): Sphinx, Diver and Confusion Promo Cards
Family
Players: Games with Solitaire Rules, Setting: Oniverse, Theme: Dreams / Nightmares
Primary Name
Onirim (Second Edition)
Alternate Names
オニリム:最初の旅と七つの書
Infos courtesy of boardgamegeek.com. More Infos.
Review: Onirim – trapped in nightmares
Final word
Onirim is an excellent solitaire game, but at the same time works well in two. The player(s) wander the world of their dreams and are trying to find door leading out. They can get to them in different ways, but exploration of this land also carries risk of encountering nightmares. And each such monster increases chance of failure as they tremble, run and get lost. Game is pleasantly flexible, fast and fun. In addition, seven expansion in the box ensure, that you will never be bored dreaming. Difficulty increases and players become clueless. And very dense atmosphere is supported by great theme of dreams, that guarantees completel engulfing in the game. Onirim is excellent card fun, which we highly recommend.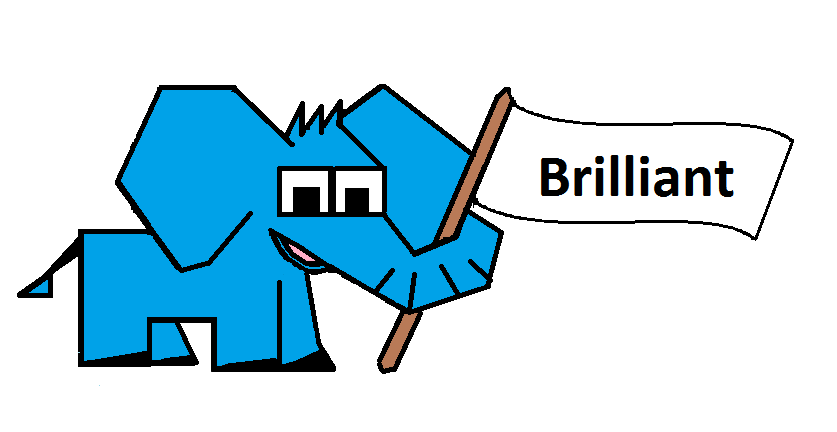 Pros
fast game
seven (!) expansions
fancy box and illustrations
balanced difficulty
for one and two players
theme and atmosphere
Cons
luck has great influence on the outcome