I got an envelope with only one picture in it. When I placed it in front of me, it looked quite ordinary. But it changed in a matter of seconds. The creatures, that were hidden inside, surrounded me with a chirping from all sides. In the end, I deciphered from the mess of their words. They needed help decoding the cipher the evil sorcerer, that had cursed their country. He left only four clues, but there are eleven keys. And one tiny mistake would summon a terrible dragon, that burns the whole kingdom to ashes.
The collective effort of all players is theme of the new One Key board game, which was prepared for us by a group of designers hidden under name L'Atelier, who left the release of their first creation to Libellud company. And this also means, that the visual aspect of the game will be absolutely unique. Illustrations were given as task to Naiade, Xavier Gueniffey Durin. Game has the year 2019 label on it and sets out on a pilgrimage across Europe thanks to the distribution company Esdevium Games.
The game does not hesitate for a second and impresses you at first glance. The box has a parcel design with stamps as if it had just arrived by mail. A lot of creatures are peeping out of it through the crack of the lid, waiting for their chance to infest your house. Maybe, you will worry a little, but they are not dangerous. If you let them out, you will not regret it. Before a team can start arguing, they must meet two prerequisites. Players have to divide into one hiding team and a guessing team. In addition, they should download the recommended smart app to their mobile device.
Then the setup itself can begin. The leader gets a plastic stand, a set of colored help tokens, and a pile of cards of different shapes. He puts a wooden token on the round counter. With the help of three color tiles (green, yellow and red), he divides the table into three zones. For now, eleven cards are randomly laid out below them and the main player must secretly select one card from them. He enters its number into the application and everything is ready to play.
Each game then begins special first phase and revealing the top card from the drawing deck. The team leader must now use his imagination to evaluate the extent, to which the picture is related to the secret picture. Accordingly, he places it in the green (strong relation), yellow (slight relation) or red (no relation) area.
This is followed by the second phase of the round, which is already the same as in the following rounds. Based on the available hints (in the first round only one card), the guessing group must discard one card from eleven. The one, that they think has the least chance of being the final key given the clue, that was provided.
While the group is guessing, which card to discard, the team leader has the time to draw new three cards, look at them and secretly assign a token – green, yellow, or red – to each. Both sides must mark the moment of completion of their efforts in a time-measuring mobile app. If they took too long to decide and ran out of time (that can happen), then everyone immediately lost.
From the new three cards the narrator has drawn and marked, his teammates will only choose one again at the beginning of the next round. The selected card is assigned to the corresponding area (based on token attached) and will serve as a guide for the next round. This time, however, the team must discard two cards at the end of the countdown, three in the third round and four in the last fourth round. At that time, however, five clue cards are already available to the team (one of them can be chosen as bonus in any round). If at any time in the course of the game, players discards the key, then it is all over. They can only win, if the desired card is the only one to remain on the table in the end.
One Key is another attempt to make an association game, in which the focus is on pictures. In them, players will look for similarities and hints, that should allow them to find the right answer between eleven crazy images.
But this time, the game is really easy to access. The rules are absorbable in two minutes and everything goes really smoothly. Unfortunately, speed is also related to the influence of players on the game, where neither side of the cooperating team has too many options to steer everything in their favor. The narrator can judge the similarity of the pictures against those on the table, but ultimately it is up to the team and their luck to choose only one from the three on offer. And here is really big space for luck, because unlike the storyteller, players do not have one card to compare, but much more.
Great emphasis in the role of the leader, however, must be put on the details on every cards and especially pay attention to all the pictures and not focus only on the one, that the players try to guess. You must try not to point to another picture, whose connection may not be visible to you at first glance so well, but your colleagues might see it.
The application is actually just for time measurement. Those little gadgets like remembering the final card or counting turns are just small additions. But even the time watching purpose is good. In addition, it provides music accompaniment for the gameplay. This may be perceived positively, but other teams considered it intrusive. It's also good, that the app has a pause button, for unexpected disturbances.
Of course, deduction mode must be set in everyone's mind. Perfectly designed is the organization of the gaming area, which allows players to sort cards as they see fit, based on probability of the elimination. This also gives a little help to the narrator, who knows, what cards he should focus more on.
The leader has a screen to plan everything behind. Both parties usually have a lot to do in the common turn. But if by chance the guessers are waiting for their colleague, then they have a slight chance of noticing the direction of sight. Sometimes you don't do it on purpose, but then there is a suspicion, that it can potentially spoil the game.
The biggest weapon is the game time, which stops around ten to fifteen minutes. One phase of each round is measured in time and only a selection of the three cards can be made calmly and without pressure. In terms of cooperation, the game is suitable for two, but also for five participants. Thanks to that, you will definitely try to win more times. That's because it's not easy at all to win. Your success rate in this game will not be high.
What absolutely shines in this game is graphics. To sum it up with one word, it is amazing. There's not a single card you don't want to look closely at. Each card has its central theme and still, it has a lot going on. Different card shapes have, however, in addition to great appearance and a small disadvantage. The package is not easy to shuffle.
One Key is an interesting attempt for deduction game, that is also extremely accessible. This is its main weapon together with playing time. In terms of complexity and experience, you will surely find better games, whether we are talking about Mysterium or Dixit. But if you want a game, that is fast, fun and looks absolutely gorgeous, then One Key is a game for you.
Designer
L'Atelier
Artist
Xavier Gueniffey Durin
Publisher
Libellud, Asmodee, Asmodee China, Asmodee Italia, Galápagos Jogos, Kaissa Chess & Games, Rebel Sp. z o.o.
Year Published
2019
# of Players
2 - 6
User Suggested # of Players
Best with 6 players
Recommended with 2, 3, 4, 5, 6 players
(13 voters)
Playing Time
20
Mfg Suggested Ages
8 and up
User Suggested Ages
8 and up
(4 voters)
Language Dependence
No necessary in-game text
(2 voters)
Category
Card Game, Deduction, Party Game
Mechanic
Betting and Bluffing, Communication Limits, Cooperative Game, Pattern Recognition
Expansion
One Key: Card 901, One Key: Card 902, One Key: Card 903
Family
Mechanism: Image Interpretation
Primary Name
One Key
Alternate Names
One Key: Το Κλειδί, Zaginiony klucz, 寻钥之旅
Infos courtesy of boardgamegeek.com. More Infos.
Review: One Key – just one picture is all it takes
Final word
One Key is a light deduction game, that attracts your eyes first and then your watch. It has a charming appearance, but above all your attempts often end very quickly (both in success and loss). But that's just a reason to try to fight for victory again. The associations from the pictures are really difficult to guess and the two parts of the team cannot cooperate sensibly. Yet One Key is a treat for less demanding players looking for something a little different in the genre of associations.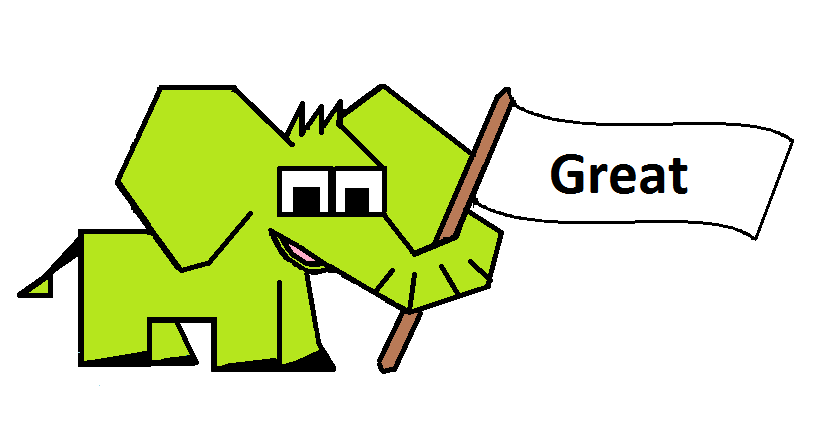 Pros
fantastic processing
cooperation
interesting help systém
possibility to organize cards
companion app complements the game with music
game speed
multiplayer accessible
Cons
players do not have much chance to influence success
much depends on luck