Among the people lots of rumors are born and die every day. Some are true, some are marginally close to truth and the others are entirely fictional. Celia knows, that this is real. People whispered, that they are on to something in the nearby house of love. But fortunately no one knew, Emperor has come to the house tonight.
Celie wants to get him just for herself, but other competitors will also offer their seduction skills to draw attention of the Emperor. But only one of them can become his mistress. It will be tough and uncompromising battle.
And we will be with her, a guide and help in one. Although we are not interested in the Emperor, we can do it all at least for the joy of winning. Now that chance presents tactical game Okiya designed by Bruno Cathala. Illustration were prepared by Cyril Bouquet and distributor of this small box is a French company Jactalea. We played games like Button Up (review) or Blue Lion (review) from them earlier this year.
The box itself does not disappoint us in shape and quality. Fortunately, in comparation to the game of the generals and buttons (Button Up) the thickness of the lid and bottom box improved again. Yet all the games mentioned were published in the same year 2012. Picture on the box shows us a geisha, with a parasol over her shoulder in a seductive pose.
Let us not be charmed by her beauty and rather quickly glimpse inside, where is booklet with multiple rule languages, but also a variety of tokens. They have round and square shapes. Even according to color, it is clear, that the black and red round tokens with pictures of mistresses will serve players as their tool towards victory. Each color has exactly eight representatives.
Remaining sixteen square pieces form the playing area. They have various scenes from the gardens of house of love depicted on them. They can be divided in two ways into groups of four. According to plants (maple, cherry, pine and iris), but also by it residents (sun, rain, birds or tanzaku, which is the name for a Japanese flag).
At the beginning of the game, you create a map of the garden composed of these sixteen squares locations. As you visit it with your wardens, you are seeking to create a sufficiently large group. But we'll get to that in a minute. Now we must divide counters with pictures of geisha by color – black for one and red for the other.
Game is then carried easily. The first player selects one place, he wants to visit with his character. He take this location tile to his possession and replaces it with a geisha token of his color. He will try to make a row or a square of four his tokens in the garden, that would bring him victory.
But there is one important twist. Because each of the pieces has two specific properties – a plant and a subject. It shares those with six other pieces. Your opponent can then choose as his next new location only one of these six places.
This makes the game really rich on tactical potential. By choosing, you not only affect your chances for victory, but also the opponent's options. It is really unique and very clever mechanic, we have not yet seen anywhere else. With this simple addition, connecting chips into series feels new, creates great fun, while remaining very fast.
Game continues until one of the opponents meets victory conditions by creating line or square of his lovers. By itself, due to the short time, the game encourages you to play more games. As best, we proved to score each round and play to a predetermined sum. A winning player gets a number of tiles, that remained on the board unvisited after the end of the round.
Okiya looks like a very simple game, but behind it, its really sophisticated and can intrigue thoughtful players. Duel is full of interesting moments and tactical steps, that together form an excellent and balanced experience.
The game is created as a tribute to Japanese culture and particular to Hanafuda game. As its main theme, the author chose a poem Tanzakuda, that changes, how you pronounce it. This corresponds to a poetic images, that will accompany you during the match.
There is no luck in the game. Only your decisions play role along those winding paths towards the end. It is very good news for all those, who really like to plan and are fond of simple and quick games specifically designed for two opponents. With random arrangements of pieces, each game is different, as well as your ability to influence the opponent's moves.
What we like about this game, is its cunning hidden in absolute simplicity. The rules can be summarized in two sentences, as evidenced by the length of the rulebook itself. They then describe in detail only examples, so you do not even hesitate for a second, about where and what you can play.
Okiya is a great game and fun for all, who love the simple abstract game. The processing is totally unique, just like move exchange mechanism between the rivals. Players are invisibly influencing each other and still have control, where the game goes next. We must recommend Okiya to all thinkers!
Designer
Bruno Cathala
Artist
Cyril Bouquet
Publisher
Blue Orange (EU), Blue Orange Games, Feelindigo, Jactalea, Lautapelit.fi, Lifestyle Boardgames Ltd, Oxybul, Pegasus Spiele, Swan Panasia Co., Ltd.
Year Published
2012
# of Players
2 - 2
User Suggested # of Players
Best with 2 players
Recommended with 2 players
(22 voters)
Playing Time
10
Mfg Suggested Ages
7 and up
User Suggested Ages
8 and up
(12 voters)
Language Dependence
No necessary in-game text
(12 voters)
Category
Abstract Strategy
Mechanic
Pattern Building
Family
Category: Combinatorial, Country: Japan, Players: Two Player Only Games, Series: Europe Collection (Blue Orange Games)
Primary Name
Okiya
Alternate Names
La Bataille des Sorciers, Geisha, Niya, Окія, Окийя, 御木屋
Infos courtesy of boardgamegeek.com. More Infos.
Review: Okiya – Geisha is planning conspiracy against the emperor
Final word
Okiya lets you dream with its first verse. Box and images are really nice, but only with the match itself, the game truly blooms. You are trying to seduce emperor as you meet him in the garden. You are placing tokens of your color to several places of the garden, trying to form a victorious shape out of them. Yet each player limits his opponents actions, because he has to follow symbols, which were played in the last turn. Okiya has not an entirely unique principle, we have seen this before, but together with unique looks, it creates enjoyable experience in a quick and thoughtful match..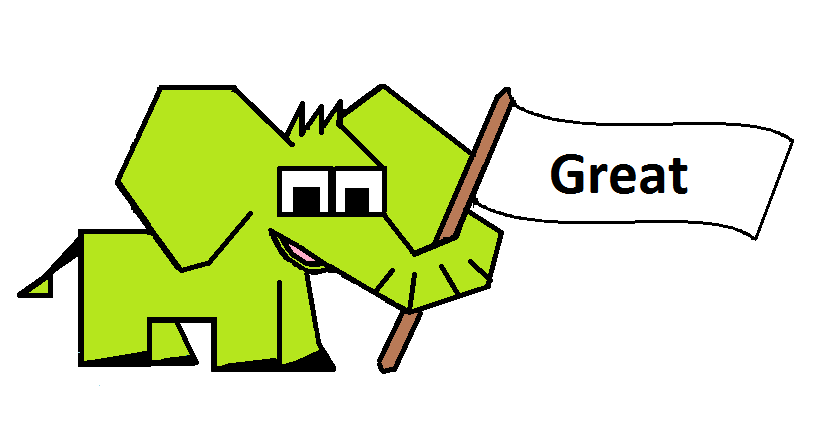 Pros
intriguing graphics
you limit choices of your opponent
small box and low space requirements
quick and tactical game
no luck
game is based on a poem