When the world plunges into darkness, any light beam of hope is hard to find. We are glad about any opportunities, that emerge. We call upon the gods in the sky to come to us and bring some light. In my thoughts, I can not get rid of the worst ideas, that keep coming into mind. I cry out. Help! Anyone.
And someone will respond. We're talking about a group of heroes, who in the board game Of Dreams and Shadows stand on the side of good. It was created as a whole by Gordon Alford, including a story in the background. But what would the world be without appropriate illustrations, which were done Matt Forsyth, Steven Presiman and Simon Buckroyd? Game was presented at the 2016 Spiel in Essen and we got our own chance to try it.
Darkness corresponds to shading of the box itself, where hero enters mysterious cave under the roots of a tree. Beneath its roots grows a big folded game board with a map of the world full of places with people begging for help. Upper right corner shows also wheel of fate, that players at the beginning of the game mark with counter on starting position.
Players choose their own hero, get his card, starting equipment and initial coins. His figure is placed in a stand on his own starting location, which is printed on a given character card and marks start values of will and lives on public scales. Players now come together to pick their common villain. According to his instructions, monsters and shadow tokens are placed on the map and enemy also determines starting task for the whole team. Players then shuffle all the decks and prepare them next to the map, as well as the supply of gold. Final step then is to reveal top five cards of resources. Hunt for the villain begins.
Game is divided into two acts. First is preparation for the final battle. After five turns, game is entered by the final boss and will make hero life harder. Heroes in round rotate depending on their agility from fastest to slowest. They always can use three action points, that can be divided freely between a range of activities. First and foremost comes movement between places connected by paths on the map. For one point, hero goes to adjacent position.
But they can exchange gear with teammates, relax (heal two injuries), cast spells or use some of their skills (to obtain additional cards or other benefits). In addition, a hero has positive influence on locations, where he stands. So he may for one action remove shadow token from the place, where he stands. If the character visits one of towns, he may obtain one of five cards after paying gold or meeting another requirement (vacancy is filled immediately).
Any acquisition of cards, however, is associated with an important concept, which belongs to all the heroic epics – dice rolls for success against some difficulty (number). Hero adds his specific skill value to resulting number of pips on the dice and compares the results. This determines, whether test was successful or not.
Whenever heroes finish their movement in location with a monster, they can test their skills in battle. Player then adds result of rolling to his might, but may also add extra points for sacrificing his willpower. In his possession, heroes can also have cards, that improve their starting skill level. The value of damage is just as much about exceeding enemy's defense value. Creature, however, immediately prepares a retaliatory strike against which player has to defend again by rolling the dice in combination with agility. Multiple heroes may join battle or can escape.
Heroes are defeated, when their health or value falls to zero. After all fighting is done, each player draws one scenario card and reads its text to others. They must together accomplish the task, that is given them by card, which normally implies test with dice roll. On the card are printed impacts of both success and failure and can bring rewards or vice versa penalties. Round is culminating with event and shift of indicator. After given time, second act begins. This is similar, but with following new instructions on the boss card.
Players will therefore first jointly prepare and fight growing darkness. That's because the game can end with their failure as a team. Tokens of darkness and enemies can become much more dangerous in the second act, so it is good to deal with them before that happens. Second part of gameplay takes another five rounds, unless all heroes are defeated earlier (who, unlike the first act, can not return back to play after their death) or villain is killed. After playing all rounds and finishing the game, players read the apropriate final story card.
Of Dreams & Shadows enters the genre, where is quite a lot of competition already. Players are fighting together against a common threat, along a mutual destiny in a final form to defeat ultimate enemy. But that monster will come into play only after several rounds are finished. In them, heroes have the opportunity to prepare themselves and become stronger. Identity of their opponent is known from the start, because they have chosen him (randomly or not).
Now shows, that first act is often more important, than the second one, because heroes need to be in possession of enough weapons and other equipment, which can then improve their chances in the final battle against enemy. There is also moments, when they certainly will use opportunity to combine strength in one battle. And there certainly stands out the fact, that this is really purely cooperative game, in which participants not only advise each other, but also have a unique chance to fight on a common ground.
Game is surprisingly lot dependent on luck. Dice rumbles almost constantly, because a lot of activities is based on their outcome. So if you do not like to fight with chance, then you probably get slightly disappointed, that the game will not find much options to increase your chances in these tests. Yes, there is the possibility to add few skills of the cards, but otherwise you are usually at the mercy of dice.
Individual matches are really really long. Battles can stretch to more than two hours, especially at a time, when the entire gameplay is attended by greater number of players. It has a significant impact on total time and you can easily add fifteen minutes for each player. Game counts with varying numbers of participants, but gets really difficult in lower numbers. And so you most likely get ruthlessly crushed in your first battles! So this game is a challenge and we recommend it only to those who are able to bear defeat.
Villains accompany players from beginning to end, their cards are in fact reversible. We did not accent that fact in rule description. But truth is, that they influence the game from beginning and make each game a lot different and interesting. Overall, very solid variation is to be commended, where there is mostly enough cards in all packages. Scenarios offers great scope for expansion, which will hopefully soon come.
Components and cards do not have lyrics just for nothing. Their effects can be cleverly combined, and it is happening not only in your favor. Even boss cards and their minions cooperate with various support and you need to constantly have that in mind. Game has excellent atmosphere and great storytelling.
Processing is sure to be appreciated. Above all, very nice illustrations, that will accompany the entire game, will make you happy. While miniatures are missing, cardboard figures inserted into the stands are totally comparable substitute. Overall, game looks very good and not like a home production, without the support of a large publishing house or Kickstarter, as it in fact is. Perhaps only the manual could be better, but you can fix it on BoardGameGeek, where author has published better and more illustrative version. Excellent news, however, are planned expansions, which will build on the base game and watch stories of your heroes unfold even further! That's how it's done!
Of Dreams & Shadows is not a simple game and even with regard to the rules. Those are quite a lot of them, although the actual gameplay is relatively simple. But there is plenty of tokens and effects, that players must know and overcome. This is all needed to be able to stand up to evil as equal to equal and enjoy the game to the maximum. Of Dreams & Shadows can definitely tell its story in fun manner, if you have a warrior's heart in the right place.
Designer
Gordon Alford
Artist
Simon Buckroyd, Matt Forsyth, Steven Preisman
Publisher
(Self-Published), Greenbrier Games
Year Published
2016
# of Players
2 - 6
User Suggested # of Players
Best with 4 players
Recommended with 1, 2, 5, 6 players
(11 voters)
Playing Time
180
Mfg Suggested Ages
14 and up
Language Dependence
Unplayable in another language
(4 voters)
Category
Adventure, Fantasy, Fighting, Horror
Mechanic
Cooperative Game, Dice Rolling, Point to Point Movement, Role Playing, Scenario / Mission / Campaign Game
Expansion
Of Dreams & Shadows: Potion of Courage Promo Card, Of Dreams & Shadows: Riding Horse Promo Card, Of Dreams & Shadows: Spirit Charm Promo Card, Of Dreams & Shadows: Stick Man Promo Card, Of Dreams & Shadows: The Monster Within
Family
Setting: Otherworld
Primary Name
Of Dreams & Shadows
Infos courtesy of boardgamegeek.com. More Infos.
Review: Of Dreams & Shadows
Final word
Of Dreams & Shadows is a game, that we really like. Filled with heroism, courage and grows to heart of every player, that likes fights with seemingly invincible evil. Difficulty of this game certainly corresponds to last sentence and its quite high, as well as whole game is long. Players have always something to do and game is so variable, that even in future games will not find too much similarity. Of Dreams & Shadows is easily ranked among our favorite coop games, in terms of battle and luck. Indeed, you should tame dice here, otherwise do not expect any mercy coming out Of Dreams & Shadows.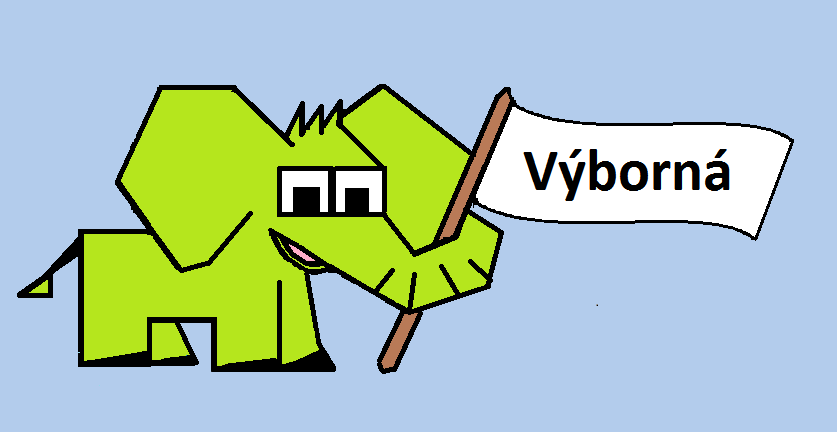 Pros
variability
very nice illustrations
two different acts
bosses affect the game from the beginning
lots of tests and activities for players
tasks and scenarios during gameplay
story ending on cards
tells the story
Cons
long playing time
luck