Before I held a grimoire, in which every corner of the library was mapped, I could only dream of visiting it. But then I succeeded in the auction, that came out of nowhere. I was not able to decipher every piece of information and pattern, but I can't put it off anymore. I have set up a team and we are heading out into the damp alleys today to find hidden treasures. We will have to deal with the book contents as we go. I feel we're ready. I believe, that we will not end up like others, who have lost their minds within.
A magical library full of mysterious artifacts, as if it had been chosen as the base of Indiana Jones, awaits players in the Obscurio board game. The game under the auspices of Libellud was created by the creative group L'Atelier, with Xavier Collette responsible for the graphics. This is a 2019 game distributed throughout Europe by Esdevium Games.
On the lid of the square box, players find a scene from the library, in which three thieves escape from an angry wizard. He wants his treasure back. But who would have thought, that a grimoire was actually a living thing? Players will recognize it right at the beginning of the game, because one of them will have to reincarnate into this book. As soon as all players select the right roles, they place a game board at the center of the table and put a token at the beginning of its progress scale. The other players become wizards, but in addition to the character's portrait, everyone gets a fidelity card. One team member already knows he's a traitor.
In addition, the grimoire receives a multi-layered board holder with round holes, a closing plate, a set of illusion cards (shuffled), two butterfly tokens and an hourglass. Immediately at this point, he pulls out the top eight cards from the deck and puts them in pockets of his folder. In doing so, the pictures must not be shown to the players. All you have to do to start is to put the trap tokens in the bag and choose the difficulty. According to it, the team will receive the correct number of cohesion tokens.
Players get obstacle at the beginning of each round in a shape of a trap based on their draw. It will remain exposed. The narrator looks at the top card from his deck, which at that point becomes a hidden exit point for the current round. But no one else knows its identity.
The butterflies (or tokens) will be used by the grimoire to communicate with the players instead of words. The time of their use comes at this very moment, when the grimoire turns two cards from the deck and puts them on the board in the prepared round positions. The butterfly tokens come in the form of an arrow, which will now try to give other members help to identify the exit card without words.
Before the other players get the chance to guess, the traitor has his chance first. At the narrator's instruction, everyone closes their eyes, and the crook only secretly selects two round cards from the closed folder with a minimum of gesticulation. Because he can also look at the exit card and choose the cards, that will confuse other players as much as possible.
A real exit card, two traitor cards, and three random cards create a door offer, which the team will see in their attempt to leave their current room. Players can start talking at that moment, but they have limited time. Sand is used for this in an hourglass. After it is empty, the clock moves to the next box, causing the team to be penalized for the next round.
Players can discuss freely, but in the end everyone (mainly for tactical reasons) can put their figure in front of another door. It is enough for one team member to estimate the correct escape from the team and the whole team moves forward. For each hero, who chooses the wrong door, the team loses one cohesion token. If they ever had to surrender the last one, then the game is over and the traitor wins. Otherwise, players arrive at the exit of the sixth room and celebrate victory and escape from the library.
Obscurio is an interesting deduction game, but at first glance it seems, that it just repeats the previously presented ideas. But when did you have a chance to become a book? Such a chance is unique. This topic is the first obvious difference, that could be tempting.
While in other games players have to test their vocabulary, here only the inconspicuous butterflies dominate. They are the only way a grimoire can transform his thoughts into reality and into images that are on his pages. But thanks to this, the chances of describing the right topics are always the same, regardless of the player's ability. This means that the game is more balanced and easier to play for those who otherwise have problems with descriptions.
But the differences between classic narrative and guessing games do not end there. The team of wizards has a traitor in their ranks, who wants nothing more, than to sow uncertainty among colleagues. Again, his weapons are images that he can slip into eyesight of his seeming teammates.
But there is also one of the main problems with this mechanic. For each round, all players have to close their eyes and only traitors and griomar can watch the action. But discussing with gestures carries the risk of revealing traitor's identity. Just move too much or draw attention to yourself, that's al lit takes. For each round, the wizards have a chance to search for a cheater and try to reveal him.
Although, there is a minimum number of players on the box from two players, it is reasonable to count up to four players. That's because in two, it's actually a cooperative game. In three, the traitor is not yet in play, and only at four does the game get the juice. But it's still not it. The more the better, so ideally if you manage to get even seven rivals, that would be perfect. Eight players are maximum. The game time still remains within forty minutes.
And yet, it is time, that is related to our greatest criticism. Players who are not traitors will wait for a while with their eyes closed for each turn. Most perceive this only as a delay, which actually has nothing to do with the game, and is only there so that the role of traitor can work.
Help with pointers may seem too specific to someone. Players do not have to analyze and eliminate candidates so carefully. All you need to do is look for the specific items the grimoire pointed to and you probably have the right answer.
The theme is great and the illustrations themselves are even better. The authors were very well aware of the fact, that the success of such a game stands and falls with processing. Fortunately, they did not underestimate anything and added a generally unique look, including round cards, to the beautiful illustrations and great cardboard components
Obscurio takes its pattern from the popular Mysterium and adds traitors and pointing to specific hints. If you do not mind a slight delay in each round, then this innovation is at least comparable to playing hints with ghosts in the 2015 hit. Each game has a slightly different acceptance in groups, mainly because Obscurio is easier and faster, than Mysterium.
Designer
L'Atelier
Artist
Xavier Collette, M81 Studio
Publisher
Libellud, Asmodee Italia, Hobby Japan, KADABRA, Kaissa Chess & Games
Year Published
2019
# of Players
2 - 8
User Suggested # of Players
Best with 8 players
Recommended with 4, 5, 6, 7, 8 players
(40 voters)
Playing Time
40
Mfg Suggested Ages
10 and up
User Suggested Ages
8 and up
(7 voters)
Language Dependence
No necessary in-game text
(4 voters)
Category
Bluffing, Deduction, Exploration, Party Game
Mechanic
Communication Limits, Cooperative Game, Traitor Game, Variable Player Powers, Voting
Expansion
Obscurio: Promo Trap Tokens
Family
Mechanism: Give a Clue / Get a Clue, Mechanism: Image Interpretation, Misc: LongPack Games
Primary Name
Obscurio
Infos courtesy of boardgamegeek.com. More Infos.
Review: Obscurio – treasures hidden in the library
Final word
Obscurio belongs to the category of deductive party games, which has recently been quite overpressured. And individual games are setting high standards in this category. Even Obscurio is not lagging behind, trying to bring its own perspective by adding traitor and will not disappoint even in terms of execution. Excellent and fast fun for families and all lovers of guessing. Obscurio meets most of the elements, that are needed in a successful game, but unfortunately there are some problems with the traitor.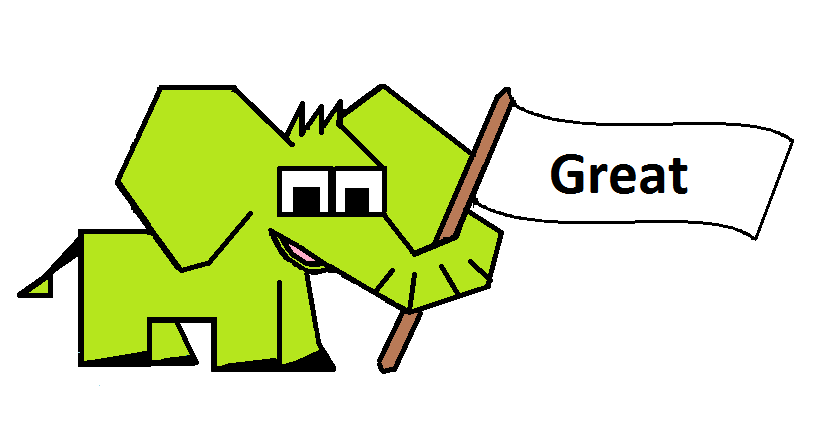 Pros
hints with pointers
excellent processing
game time
you do not have to solve verbal help
traitor
Cons
hints with pointers
traitor is missing in lower numbers
waiting during traitor phase