Who we are is simply the sum of the genes of our ancestors. Our chances and hope, although we can influence them with our own choices. But we have some destiny. We can stand against it. But its futile to fight with genetics, but you can at least try to resist. And that's why it's important to know, who your ancestors were.
We will be asking for them in new card game Norsaga, that was brought to us still hot after successful campaign on Kickstarter. Author Kevin Bishop decided to ask for support and gathered over thirty thousand dollars (from more than 1,200 fans). Thanks to this, he can produce the game under umbrella of Meromorph Games with illustrations by Matthew Bishop.
Entire menu of genes is located in an inconspicuous black oblong box, filled with cards. Most of them (68) include heroes and their hereditary genes in the shape of colored hexagons. Some of them may be only partial for now, each hero having only half of those predispositions printed on the edge of the card, that must connect to the correct partner to take effect. Another forty cards are epic stories, which have to be supported with evidence to prove they have really happened. Players will also get an array of colorful inheritance tokens (in four colors), four destruction tokens and same number of help cards.
At the beginning of the game, each player receives one saga card. It shows a heroic story, that the player tries to tell his friends. But to give it sufficient credibility, he must substantiate it with genes inherited from his ancestors. Each participant puts inheritance tokens of matching colors and numbers on his saga card. Player also gets four random cards from heroes deck. Remaining cards and tokens remain in shuffled packages (piles).
Each turn begins by drawing cards, so player has four heroes in his hand. And then, he will usually attached these and create a pyramid out of his ancestors. Each card on top floor must have two parents below. There is a total of seven positions (1-2-4) and players are not limited in playing them in any way. After placing the card, he may move tokens from saga card to his ancestors, if there is apropriate free spot on it or was created by two adjacent cards.
Even before that, players can every round embellish their story a little. To do this, they need to have connection following color of their hero, reaching from the top card through hereditary pyramid to other levels of ancestors. According to lenght of this line, player can use one or more special abilities to polish his adventures.
But the foundation still remains in moving tokens from saga card to the ancestors. Player may also progressively cover cards up with newer and better to create more profitable combination. Everyone is trying to do the same – to be the first player, who completely backs up his entire story and is able to deal all his tokens into the pyramid. That player becomes the winner.
Norsaga an interesting idea and theme, but through it all, it is actually just an abstract game about connecting cards together. Nothing more. And perhaps with that may also come some disappointed expectations.
Fortunately, this is not some truly significant disappointment, if you know, what to expect. The game itself is quite nice. The player must cleverly combine cards in hand and create the best layout of cards possible. There are many saga cards in offer, so you will not lack different stories to tell every time you play.
But it does not change the fact that, despite its abstract form, game is heavily dependent on luck. The player needs to get the right cards into his hand. On the other hand, because of the lightweight nature of the fun, it's not a big problém either.
The whole experience is enriched by chance to eventually use already played card and their abilities, which are called embellishments. They will eventually provide you with a change of your own heritage, at least from time to time. But mainly, these capabilities mean, that players can challenge each other. And it is very important essence of the experience.
This is a nice fast train. But there is a lot of great competition in this genre, so its not easy to get to the top of abstract fillers. On the other hand, it is certainly welcomed addition, that works well in two or more players. This is the time, when the game around fifteen minutes start to have very favorable reports.
Norsaga is fun and good achievement in lightweight rank of abstract games. It definitely pleases all with its beautiful graphics, colorful tokens and overall impression. So, while you will not be overwhelmed by Norsaga, make sure you have spot for it on your shelf, if you are looking for some interesting quickie with an original theme.
Designer
Kevin Bishop
Artist
Matthew Bishop
Publisher
Meromorph Games
Year Published
2015
# of Players
2 - 4
User Suggested # of Players
Best with 4+ players
Recommended with 2, 3, 4 players
(4 voters)
Playing Time
30
Mfg Suggested Ages
8 and up
User Suggested Ages
8 and up
(3 voters)
Language Dependence
Some necessary text - easily memorized or small crib sheet
(3 voters)
Category
Card Game, Fantasy, Medieval
Mechanic
Hand Management, Set Collection, Variable Player Powers
Expansion
Norsaga: Gen Con 2016 Promo Cards, Norsaga: Into the Myths, Norsaga: Kickstarter 2017 Promo Cards, Norsaga: Odds and Endings, Norsaga: PAX 2018 Promo Cards
Family
Crowdfunding: Kickstarter, Digital Implementations: Tabletopia
Primary Name
Norsaga
Infos courtesy of boardgamegeek.com. More Infos.
Review: Norsaga – genealogy in cards
Final word
Norsaga is an abstract card game about collecting and distributing tokens, that manages to entertain its target audience. The game is fast enough, but the players do not care only about their ancestors and telling a story, but they can intervene and mess well with their rivals. Gameplay is very simple and this is also one of reasons, why it does not bring anything new to the genre. Even so, Norsaga deserves at least some praise for entertainment.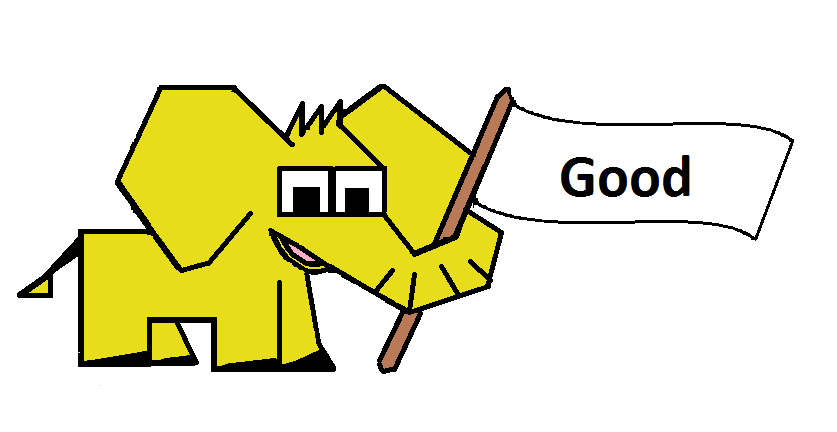 Pros
nice graphics
original theme
enough conflict
speed game
Cons
luck in cards
just another filler