For today, whole travelling company stopped. The enormous furry creature stayed nearby and watched nomads setting up a fire and gathering by its warm embrace one by one. But our tiredness was overcome by curiosity, when shaman nodded and invited us into their circle. We even agreed to other offer and drank a strange colored drink. But since then, we remember only parts of the surrounding narrative.
We got invited into the world of Luma by second game in order. Sequel to game Oh, Captain! is called Nomads and was designed for us by Gary Kim. His work was then included into stable of Ludonaute, and with the illustrations of seven authors (Andrea Tatarchenko, Clément Masson or Cédric Lefebvre to mention some of them) presented in 2017 to audience. Esdevium Games is its distributor for European market.
The box itself will grab your interest at first glance. It has at least ten centimeters in all three dimensions. On the lid of the box, we see a scene around the fireplace, where heroes of the game sit together with the nomads. This time, however, lid has to be only slid out and after opening, players will reveal deep bottom of the box still partially covered by flipped cardboard so all the components of the box do not fall off.
All of the content, however, is overlapped by four parts of the board, which need to be interconnected by central tile. After the whole fireplace is set, players just put fire made of two cardboard parts in the middle. Player creates their camp and finds eight positions for placing story tiles – there is more than a hundred of these in the box. They are shuffled and randomly divided into eight piles by fourteen pieces each and placed on the column images. Behind them is a circular space, where player put a starting blue token serving as base for their tokens at the beginning of the game.
This plan lies in the middle of the table and around it, players place legend cards divided into groups by type, so all point values can be seen. They will do the same with song cards. Afterwards, however, each participant chooses his hero and receives card with a printed portrait and special skill. Depending on the color selected, he will also receive a matching set of discs. Remaining unused card of adventurers are placed around the board asleep. Then players have the opportunity to place all their tokens one by one around the fireplace, covering other tokens – their own and even rivals. Then, they only have to place Lys pointer and direct it to one of the piles of story tiles.
From the preparation, players alternate on a turn in which they can choose from two possible After setup is done, players alternate on turn, in which they can choose from two possible actions. First choice is to collect all tokens from one position around the fire. When the player holds them in his hand, he may redistribute them gradually clockwise or counter-clockwise on other spaces. He adds one token on top of each position and circles for as long, until his palm is empty. These stones represent the unsettled thoughts of the players as they travel around fire after drinking potion. If last token is placed on space, towards with the Lys is pointing, player moves the arrow to other pile and gets top story token.
Listening to such stories is theme of second part of this chosen action. But all of the players in the game are already participating, as they get story tile from every pile, where token of their color is the top on the pyramid (after distribution has finished).
These retrieved tokens can be used, if player chooses second action at the start of his turn. He does not want to redistribute the color discs. Instead, player can write songs or tell legends by discarding a group of tokens prescribed by selected legend card. There are more cards in offer and player must choose the one, that suits him and for which he has sufficient resources to spend. But cards also have different point values, which also changes preferences.
There are also squares of the opal moon shuffled amongst story tiles. Once player has created a complete picture of Luna, there is time for intermediate scoring. All opponents add up their point profits from legend and song cards, but they have to subtract all tiles of stories still in their possession. The winner of this subtotal receives three of the four moon ,parts that have a single point value at the end of the game. The remaining fourth will go to the player, who scored in the second place.
Game then continues until only two piles of stories are left. At that point, all opponents will add up points of their cards for the last time together with points for each piece of the moon, and subtract a point for each part of the story, that is left unused. Player with the highest score will become the winner.
Nomads is a great fast-paced game. Players must correctly combine redistribution of stacked tokens and spend the right amount at the right time. Their offer is sufficient, so it is not possible to easily miss a chance to score well. But it is obvious, that the most valuable cards will be of great interest. In addition, a well planned move can bring a really high score, including a bonus, when it ends in a spot with a Lys pointer.
The theme is interesting, but the course itself is only remotely connected to it. At the same time, however, the Luma world is the reason, why the game is really fun in terms of visual enjoyment. And the idea of having scattered memories and hunt for storytelling is original.
Central motif is therefore to pick up tokens and deal them to other positions. This makes the game very much alike to one of the popular ancient games – african Mancala (Kalaha). And because of its popularity, simplicity of Nomads may not be detrimental. And that's true. This is because the game is not exceptional or original, but it still remains fun and this is the main thing.
Of course, the game must be long just right. Game time is totally appropriate in here and the game will usually take about thirty minutes. Competition is important in the game. This makes it better in higher numbers, from three to five. There is not much going on on the table with two, but tactical skills and an estimate are still to be shown.
We have spoken about processing several times already. But still, game has beautiful colorful illustrations, a luxurious (though unnecessarily large) box and tokens with stickers. Whole setup looks on the table really nice and large part of experience is based on this appearance.
Nomads is a game, that works very nicely. It does not break any records in originality or tactical depth, but the players really compete in contact sport. The basis of everything is redistribution of piles of tokens, which is quite sufficient for the game with a focus on beginners. And that's exactly, what this audience likes, and Nomads is doing it very well.
Designer
Gary Kim
Artist
Clément Masson, Ian Parovel, Radja Sauperamaniane, Andreï Tatarchenko, Swann Tolazzi
Publisher
Ludonaute, Asmodee, Asmodee Italia
Year Published
2017
# of Players
2 - 5
User Suggested # of Players
Best with 5 players
Recommended with 2, 3 players
(9 voters)
Playing Time
45
Mfg Suggested Ages
8 and up
User Suggested Ages
8 and up
(2 voters)
Language Dependence
No necessary in-game text
(3 voters)
Category
Fantasy
Mechanic
Mancala, Set Collection, Variable Player Powers
Expansion
Brettspiel Adventskalender 2017, Nomads: Gift Promo Tiles
Primary Name
Nomads
Alternate Names
Nómadas, Nomaden, Nomades, Nomadi
Infos courtesy of boardgamegeek.com. More Infos.
Review: Nomads – stories around fire
Final word
Nomads is not an exceptional game, but provides a very solid level of entertainment. It works really well just because it uses hundreds of years proven mechanic. Dealing with tokens allows for tactical decisions, whether regarding direction of placement or selection of the stack itself. The player is trying to have his tokens on top to win cards and buy victory points cards. Whole game looks great and Nomads is therefore as a result a quality family fun with simple rules.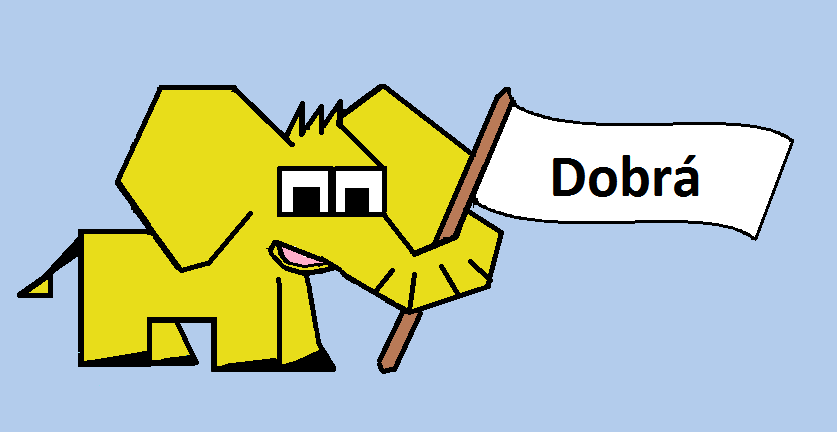 Pros
beautiful processing
simplicity
speed
great for families
tactical token allocation options
Cons
just simple collecting points
only builds on a successful classical mechanism
theme acts as an adornment, but is not intertwined with gameplay