Japan has history full of samurai and ninjas. Imagine you're in those time and you get a chance to join one unit of specially trained ninja as their new colleague. It's no secret that these warriors with a sword were, like today's special forces, used on various espionage and covert operations.
But there was one more secret section of ninja warriors, whose name was Ninjago. Only the Shogun himself knew about their existence. Their task was to protect residents of Japan and its ruler, whenever a threat appeared. They were masters of mind control, able to sense and detect any approaching danger. And so one day Lord Garmadon has come to these islands to torment its people.
There are four gold Spinjitsu weapons in four monasteries on the island. Only together they give their holder mythical powers. You, as a newcomer to the unit, together with your three colleagues, should go and try to bounce of the attack on your homeland and save those weapons.
New game Ninjago from LEGO company tells the dramatic story of a sophisticated world. Ninjago, along with HEROICA, are first usage of real LEGO series. Creators tranformed them into playable form. World Ninjago therefore has long existed, but as from now on, you can become a part of its adventure.
Now Cephas Howard and Bastiaan Bréderode give you opportunity to put yourself into the role of ninja and join forces to defeat the evil. Ninjago was introduced exactly a year ago at last year's fair Spiel and is has found its way to the Czech market during the holidays of 2011, alongside a series of HEROICA and great game Harry Potter Hogwarts. As the first of published LEGO games, Ninjago represents a collaboration of the players in reaching common goals.
What differs it from the other LEGO games is obvious: different looks and presentation of the game. The package offers two Lego figures dressed in ninja costumes. Under the lid, there are hidden several transparent bags with pieces of game, which you have to assemble to play Ninjago. One of the two booklets describes that routine step by step. Confident or experienced players may try to create a game themself, only from the picture in the end. The second booklet contains instructions in many languages.
Building with instructions is simple. In short time, the players will find a square courtyard full of guardhouses and divided into 25 square boxes. Size of the board is the same as LEGO Minotaur. If you were standing at the entrance gate, you will clearly see fortress, in which Lord Garmadon located. But before you get to it, you must hack your way through his many gray minions.
A few more items will attrack you attention, when compiling the game. In addition to our already well-known dice and variable LEGO blocks, two other components arise. One of them is colored whipping-top, which surface consists of four differently coloured slices. The second is a string, whose purpose is at first a mystery. It has caps at both ends and through them it can be easily connected to LEGO pieces. Their use will remain a mystery for a while also in our article.
When you finally make up the playing area, overgrown with green courtyard in front Garmadons fortress, you can stand all your heroes in front of the entrance. Their knees would'nt shiver, even though they see through the wall with their own eyes, that a lots of guards are waiting for them hidden in towers and roaming the courtyard. They are all well aware, that not all guardian towers contain soldiers, but somewhere between them lies also concealed Spinjitsu weapons and gold.
All participants in this game stand against the common threat. But that does not change the fact, that they all have to first pick their ninja figure. In preparation, it is important to take all the guardhouse, and fill them randomly with gray and gold pieces. Then shuffle the guardhouses and place them on the board. Now, no one knows, where lies a trap and where hidden weapons, you want. It's up to you to use your skills and find the right places.
At the top of his castle stands Garmadon, looking down on stairs leading to courtyard. He will rush from there to aid his guards in their fight against you. He will descend with the escalating danger. Once he meets last of the stairs to the courtyard area, all ninjas must flee, and they will never be able to save Spinjitsu weapons. The fate of all Japan would be doomed then.
On the sides of castle, there are gray guards waiting for the alarm. When an alarm is raised, they can can move immediately to its place and attack the fool, who tries to attack their master. Now everything is ready to launch an attack on Garmadons throne. So take a deep breath, shake hands with your comrades and run into the open gate. As if our heroes were expected, danger comes on them from every corner. Can they overcome all the traps, that were set up by their dark opponent? It is only up to you …
Players will be taking their turns again to throw with LEGO dice, as became a habit in brickly games. It brings with it all the pros and cons, that this system has. Your ninjas will be commanded by coincidence, but you can try to resist her choice. Most of the pieces on the dice are divided into two parts. One of them, like in the game Ramses pyramid serves the evil side and the second one offers an activity for your team.
The simplest choice is of course moving through the gardens. For each dot on the cube, which you roll, you can move one field forwards. All the areas are bounded with green boxes and are so big just fit all pieces, that could theoretically be there at the same time. Players can join forces against the guards, which come running to attack, when the alarm is triggered.
Walking around, however, can be done also using ninja rope, if you roll the appropriate box on the cube with its symbol. Then you can attach a rope to the top of some of the guardhouse and swing the rope wherever it reaches. This can be used to move far within one turn, perhaps to help one of your colleagues, who got into trouble.
When a ninja gets to the box with a guardhouse on it, he can explore the tower. Either it is a Garmadons trap, which means that a alarm is triggered and you can expect a fight with the guardian. Or you can find there, after a bit of searching, a hidden part of golden weapons of Spinjitsu. Each time you find one, you can place it before the entrance to the gardens as your trophy. But be careful as you can also lose it!
Clash with guardians is decided by spinning fourcolor whipping-top. Ninja wins only, if he spins his uniform color as a result. In other cases, the attacking guard surprised him and he lost his battle. The whole team loses on of its already acquired Spinjitsu weapon, and moreover, the suspicious Garmadon descends one space on his staircase.
Anytime you roll the skull on the dice, Garmadona descends further, one step closer to your team defeat. But even in these cases, you have a chance to move (as these sides of the dice have two parts), so you can improve your chance of winning.
The game ends, when either ninja team finds all the gold weapons or Garmadon steps down from last stair of his stronghold. If players are in possession of all weapons Spinjitsu, then they immediately become winners. In a situation that they lost any of the weapons in a duel with Garmadons servants, the final battle is sure. The Dark Lord moves through his castle gardens and fights with them alone.
You scatter all weapons, that ninjas own, at the top of their heads. The loss or gain of one of them will be decided with the help of whipping-top. Either you receive one piece from Garmadon or he receives one of yours. The party, who first gets all the weapons, becomes an absolute winner of the game, without influence of the initial state.
Ninjago players will be surprised with a few principles, that we have for the first time encountered in LEGO games. The first one is of course whipping-top, but the dice traditionally adds another random element to the game. While fighting in for example LEGO HEROICA is also decided by dice, here you have only 25% chance of success of a fight and that's pretty little chance. Objective of this belittled chance of success is forcing the player to explore the guardhouses with more ninjas and help themself mutually. But that leads in losing valuable time in this cooperative game.
Although you won't find a variant, in which somebody of players can reincarnate into a Garmadon and the others to ninjas, there is nothing easier, than adjust game accordingly.
But Ninjago still plays on a very good and popular chord for family playing. A lot of children and parents welcome, the players can join forces and win or lose completely together. There is no solo victory or loss. For children, who do not like to lose, is this a great option as well as more fun.
A new element in the form of options to move in a ninja way – swing over the rooftops – adds to the excellent atmosphere and player really feels like a ninja running around the roofs. And this can be definitely marked as success for Ninjago.
Great weapons of all LEGO games, and Ninjago is no exception, is that players can rebuild the entire game and adjust according to theirs imagination. Some options will be offer to you right by the rules, for example adds to your game master (Sensei), which will help you in difficult times. You can use it to reverse the result of spinning.
The whole game development is very close and the fight is exciting until the last moment. You can lose the already collected trophies. One of our own modifications also applies to this. It seemed to us more logical, that ninjas wear gold weapons with them. You can lose it just in case, that this particular ninja loses his battle with one of the servants of the dark lord. Obviously this generates a little easier game, so we recommend to move Garmadon lower on the staircase in the beginning of the game.
The cooperation of up to four players partially balances the influence of the BIG naughty dice. In addition, you will most certainly learn soon to curse that little whipping-top, which falls as it pleases. Its results gladly corrupt your well-devised plans. All in all the game becomes a pleasant challenge. You will need constantly to negotiate with others when playing. We cannot imagine a cooperative game without intensive table chat.
Surely, this is not the best game of the series of LEGO games, but you'll get with it sufficient dose of atmosphere and tension. This time the decisions are difficult, because not everyone likes the game, in which players work together as a team, just remember Pandemic. But dice, ninjas and adventure seem here, as if they were meant to be together for a long time.
Infos courtesy of boardgamegeek.com. More Infos.
Review: Ninjago – ninjas use their LEGO skills
Final word
All LEGO games use the LEGO dice. Ninjago is a cooperative game, but is still sticks to this principle. The players can work together and try to gather all spinjitsu weapons, but the chance can be against it. The resolution lies on one of two novelty items - the spinner. Ninjas have great advantage, because they can swing with their ropes through the garden. You will most certainly meet lord Garmadon in a final duel. The whole game clicks well, but the chance has too much influence..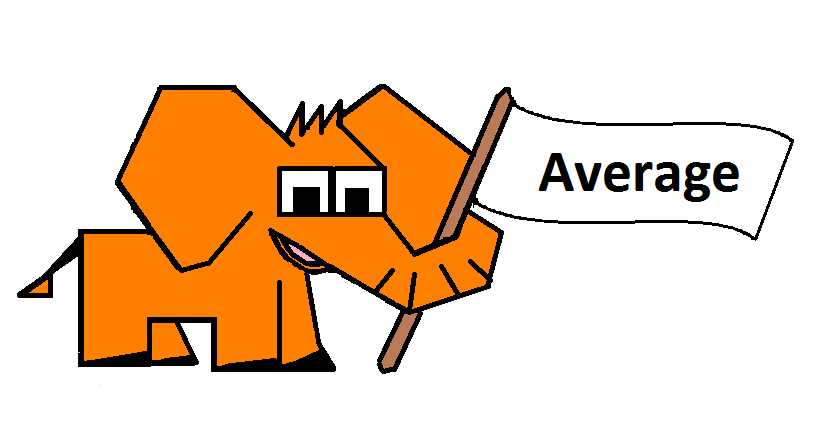 Pros
difficulty settings
exploring the guardhouses
game variants
nice theme
possibility to swing with ninja to the neighbouring tower
cooperative game
final duel
Cons
random battles
game cannot be played against each other