Who cares what will happen tomorrow. What is important is today, when a huge visit is in town. They say they are looking for new heroes who would help them finally make change in the world. Today is the right time to show my courage and strength. Maybe some of the visitors will notice me and add me to their party. I hear dogs, cats and even lizard men are fighting with them! I can't see, why somebody should not pick me!
Board game Near and Far comes with a story about the party of adventurers, which was been prepared for us by the increasingly popular designer Ryan Laukat (8 Minute Empire, Above and Below). He published it under flag of his house Red Raven Games. This new design comes to stores in 2017 with Laukata's own illustrations and arrived to our desk in European distribution of Esdevium Games.
Really heavy box offers a fairytale dreamy scene on the lid – a bridge and mysterious figure of a hero with a pet. And they all will play a major role, once you get them on the table. They will be the main heroes of the game, though they can take different appearances. There are a few surprises inside the box – first is a pair of booklets in a ring binding. The one with fewer pages is bigger in dimensions and after opening, it offers eleven game maps and bears the name Atlas. Each such map carries a lot of places connected by the lines representing the roads. Much larger booklet is the storybook, that contains a flood of English text on its 140 pages.
In the middle of their table, players will place not only the map mentioned in the chosen form (usually starting with first introductory adventure), but also the game board showing city. It offers a scale of reputation, but above all seven buildings, where players can use services of its population. Each participant, however, must choose his hero, get his cardboard figure in a plastic stand, a corresponding token for a reputation, a little finances, character card for improvements, and a set of fourteen tents. The latter is spread out on player's own board, together with one starting animals – the only one starting small companion located in the upper left corner in one of four places for party members. This animal tile corresponds to the pieces of heroes, that can be recruited into the party from the tavern offer.
All other components create an offer, whether it's food, faction tokens, coins, gems or card decks. The heroes themselves will be hiding in a sack, from which players draw a starting offer of five characters and place them on city board. Everyone also gets a set of artefact cards, that the players now draft. They always choose one card and give the rest to the opponents to select his card. But pile of carrying birds and above all quest tokens will also hit the game. Quest tokens are placed on the map on positions marked with an open book symbol. Their number is limited by number of participants. There will also be a threat deck ordered from the lowest value on the top.
In their turn, players can choose between two ways of action – either to arm and improve their party in the city or to go on a map and experience some adventure. In the safety of the city walls, they can gradually gather resources for their characters by moving them between buildings, but also recruit new heroes and add some bird carriers to the party. There is more ways to profit and there is also trading. Players block each other's position, but it is still possible to use the occupied building. But participant has to succeed in the combat challenge (duel) against defender. Battle has virtually no other consequences, only decides, whether newcomer can also use the building.
A much more interesting situation happens when a player decides to go into the wild. His team has a lot of skill icons, that they can use to overcome danger and perform tasks. First of all, the sum of hearts corresponds to the total strength of the group. Players will mark this value on their own life scale. Whole group can move around two (or more later in the game) spaces, but whenever they move more than one space, their owner has to pay for each undiscovered place crossed with one heart. Moving one position is always free and has (almost) no consequences.
Once the hero stops moving with his companions, he can build a camp (tent) in the target position. But he has to sacrifice three hearts from health of his heroes. However, heroes may cross some icons during movement, which may force them to draw top threat from the deck. They have to deal with thieves and other enemies or can avoid them with the help of some abilities or making sacrifices (for example, by releasing one of the carrier birds). There are also treasure rewards for crossings between locations, which means drawing top card from treasure deck.
But all of them lead to a moment, when player arrives to space with book tokens placed there at the beginning of the game. These places with tasks are marked with letters or numbers and always correspond to a piece of text in the adventure book. And if a player decides to accept this task, one of his opponents will become storyteller and read story associated with this place. Based on the above text, player must decide between options offered and check ability of his team in some area (not only combat, but also for example skill icons) combined with a single roll of the dice. According to his success, he receives a reward (or punishment) for fulfilling the quest. Whether everything was successful or not, the task is removed from the board.
Whenever player wants, he can also spend stacked raw materials for artifacts, that he is holding secretly in hand, place them in front of him and start using its advantages. It is possible to have only one active character from each of the four factions in a party. Other heroes can be purchased and whenever the party leaves the city, they will not only heal back to the maximum number of hearts, but can rearrange their party. Remaining friends will be waiting for them in town, maybe getting the chance next time.
The end of the game is indicated by the moment, when one of the players takes last of his tents and places it somewhere. They are added not only to spaces on the board, but also to mine in the city and on defeated threat cards. Then all rivals get renown points according to their achievements, not only for camps built and artifacts they have gained, but also for accumulated wealth, affection of the citizens, defeated threats and others. The one, who earned the most points, becomes the winner of this one-time adventure.
Near and Far is a great game, that gives you the feeling that you are really experiencing adventure with your characters. It can be an unpredictable storybook element, that brings unexpected reversals and tension. At the same time, it also involves players more in the whole gameplay and encourages imagination of everyone involved. That's what makes you feel as part of the world, that was created by Ryan Laukat for his game.
But while the description of the rules ended, as if the adventure did not go on, it would usually be completely different. That's because the best way to enjoy Near and Far is a campaign play. It combines virtually all (except educational) maps into one story. The winner will be determined by the sum of the points only after playing entire set of maps, but between the games all participants will have the chance to improve their heroes with talents. And they will provide some benefits for upcoming matches. For this purpose, box also contains a pair of paper cards, which players can write on, naming their character and noting their acquired abilities.
Campaign is great, but even better is the message, that despite the use of fixed stories in the storybook, everything is very replayable. This is because you will not be able to explore all the possibilities on the individual maps at once, and so other adventures can be expected to be much different (the fewer players, the better the variability in replaying the map is with less quests every time). But even better: the stories themselves, which are fantastically linked to the map, the world and the player, are completely absorbing. In addition, you have to really think about the choices in quests, because some resolutions bring even lasting consequences or change in your reputation.
Different symbols of each hero make the recruitment very difficult. It is not easy to choose the right direction, although it is always possible to change party members back and forth or to strengthen your team with new additions. Some symbols increase reputation or movement.
In order for the players not to run too fast and see whole map within ten minutes, there is a heart limitation. Whenever you skip the box without a tent and move more than one space, then you have to pay one red heart and there is not enough of those at all times. You need three hearts for building camp itself. And, moreover, sacrificing hearts is the only way to increase your total sum, when addressing challenges and quests.
But there are much more possibilities in the game and we will not even mention all of them here. To be able to collect treasures, you need to have pack bird with you, you can get faction support of their leader's (which is valuable at the end), and you can search for raw materials on map and in the mine. It works completely different and players gradually find it according to the level of skill of their team (palm symbol). Variability increases with sidequests that are random and revealed from the shuffled package.
But that's not all. In addition to the campaign, Near and Far offers two more game variants – a heroic variation that always plays on one map. But then there is a special deck to replace the storybook in the case of arcade mode, making it more random. You simply do not get tired of Near and Far any time soone, because it offers dozens of great games.
Game itself is basically very simple, but the first game requires some time to get to know it. This is due to its unique connection of worker-placement, maps and storytelling. The game itself usually lasts for ninety minutes and is excellent in two, three and four. The processing is gorgeous, all the illustrations are nice and the materials used are excellent.
Near and Far is actually a famed narrative game that offers a unique experience to all adventurous players. It allows players to create their own party, improve their heroes, and still have a lot of great quests, that are meaningful. Player gains a sense of choice that draws him into the belief of the world and world will live in him. Near and Far is a breathtaking creature, that gets to you even if you defend yourself.
Designer
Ryan Laukat
Artist
Ryan Laukat
Publisher
Red Raven Games, Bard Centrum Gier, Devir, dV Giochi, Lavka Games, Lotus Frog Games, Lucky Duck Games, Schwerkraft-Verlag
Year Published
2017
# of Players
2 - 4
User Suggested # of Players
Best with 4 players
Recommended with 2, 3, 4 players
(117 voters)
Playing Time
120
Mfg Suggested Ages
13 and up
User Suggested Ages
10 and up
(32 voters)
Language Dependence
Extensive use of text - massive conversion needed to be playable
(12 voters)
Category
Adventure, Exploration
Mechanic
Dice Rolling, Narrative Choice / Paragraph, Network and Route Building, Open Drafting, Scenario / Mission / Campaign Game, Set Collection, Storytelling, Variable Player Powers, Worker Placement
Expansion
Near and Far: Amber Mines, Near and Far: Bounty Hunter Character Tiles, Near and Far: Dice Tower Character Tiles, Near and Far: Handy Headwear promo pack, Near and Far: Pandoran Box Promo Card, Near And Far: Rodney & Pep Watch It Played Character Tiles, Near and Far: Secret Cabal Character Tiles
Family
Components: Book as Board, Crowdfunding: Kickstarter, Digital Implementations: Tabletopia, Mechanism: Campaign Games, Misc: Forteller Audio Narration, Setting: World of Arzium
Primary Name
Near and Far
Alternate Names
Bliżej i Dalej, Cerca y Lejos, Nah und Fern, Near and Far: Les Royaumes du lointain, Дальше и Ближе, 니어 앤 파
Infos courtesy of boardgamegeek.com. More Infos.
Review: Near and Far – thousands stories, one kingdom
Final word
Near and Far is a great experience from the moment you open the box. It offers a lively world to become part of. You will trade, exploit, discover and fight, and you will experience it very intensely. A prominent share of all has great narratives of unique tasks, which always have more solutions and players choose them by themselves. Their reputation is also perceived by population of the world. But all this is just the background for collecting victory points, which can be obtained in many different ways. The game offers a great campaign and the ability to play the maps again without completely repeating itself. Near and Far provides so much fun and it does not stop!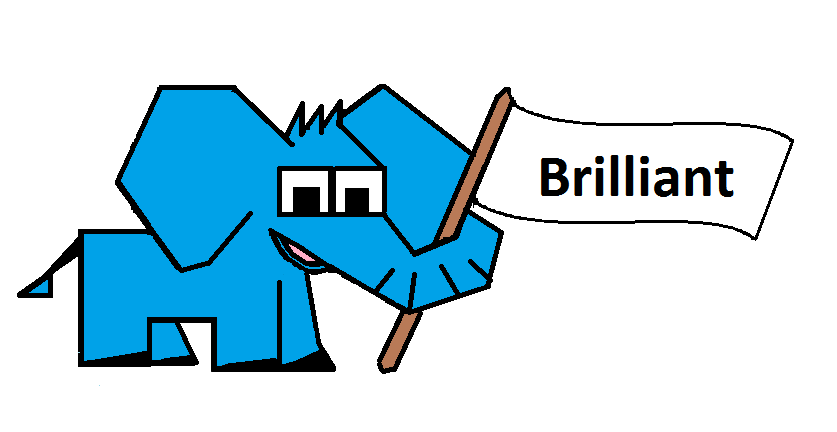 Pros
great combination of game elements
excellent replayability despite the storybook
a stack of points collecting points
improving heroes
exciting exploration of the world
campaign, but also the possibility of one-off games
whole world really breathes and makes sense
dice used just right
Cons
storybook eventually slightly restricts replayability