Smell of the sea woke me up to another sunny day. First, I went to the deck and checked our cargo. Entire main room smells like fish. Satisfied, I turned to leave, when suddenly my eyes stopped on a piece of shaggy black hair. At first glance, it looked like a pile of seaweed, but on closer inspection, it was clear that there is human head hidden under those layers of hair. I quietly crept closer and pulled a stowaway from behind the barrel.
He was twitching like a fish just caught on a hook. It was a young boy, who had to sneak on our ship in last harbor. Only thing, that saved him from bath with sharks, was the fact, that I am missing one helper in the kitchen. Our journey to destination will be long and men are always hungry. Let's see, if he can be a real sailor, as he says.
Game Nauticus offers to all player a wooden home. Cabin measuring only few square meters and endless scenery of the sea. But apart from transport, you will also have to from time to time anchor and expand your fleet. The whole sailor's life is theme of board game Nauticus from KOSMOS company. Authors of the game are popular Wolfgang Kramer and Michael Kiesling, pictures were drawn by Alexander Jung and whole work was released in 2013 in German language only.
Light blue box with a portrait of a docked ship proudly shows also compass. According to its instructions, we will be unmistakably led by its signals into heart of the box. Inside is one elongated game board, folded in half. Center of it whole is an action circle consisting of several layers, just like a good friend of every mariner – an onion. Printed there are prices, actions itself, but there is also a place for moving wheel.
In addition to the board, almost all other components will be able to sail the seas. You will find different parts of the ship, but also goods, minus points and a huge pile of coins (dollars) in two values. Players also can see warehouse boards. Maritime activities are offered not only by cardboard tiles of additional actions, but also eight curved slices of action fields. Also single color wooden cubes representing the workers are living their lives inside the box.
At the beginning of the game, each participant gets one board with a picture of storehouse used not only to gather goods, but also to build new ships. Players take also victory points indicator in their color and set it to number ten.Everyone also received fifteen dollars (or more according to starting order), one bonus action tile and set of minus point tokens. And we should not forget four workers, who make up his starting labor.
Turn counter begins its journey on number one and circle in the middle of the board in position specified by the rulebook. All other sets of tokens create a supply next to the board, which shall at all times be available to everybody.
Number of rounds of the match is determined by number of players. Starting player has the right to shuffle all eight notches of donuts and spread them randomly on a circle around a disc in the middle of the action board. First player then also has opportunity to select one of them and execute it. Also other rivals may execute this action after him or pass. Once everyone had a chance to use that action, active player turns the tile face down and next player in line selects from remaining actions. Everything continues like this until the moment, when seven stages of activation have passed.
Regardless of the action and its location, player who chooses it receives immediately a bonus. It is printed on the board in the arc under that tile. Prizes vary from cash and parts of the ship to free workers. Players can get help not only from their own employees, but also from workers assigned to the action disc. The event can be used several times, but for every new use, one worker has to be paid. When buying goods or extra pieces of the ship, digits on the tile show its price (always four values for one action).
Players can buy parts of their ship and fill them with purchased goods from other phase. These are laid directly under the storage space printed on player board. He can also get money, but also buy masts or flags. These, however, must always show the same symbol on all four parts of one ship (only exception is the crown). Only such ship is considered completed and players can use it to transport goods. During the game, it is possible to buy pieces, that can not be directly applied. Only by using apropriate action allows player to mount all the components from his yard onto his ships at once.
To deliver a good, one worker is needed. Players get rewarded for successfully delivered supplies at the end of the game. Likewise, victory points are waiting also for those, who chooses crown action. For each crown symbol on flags of his ship, he immediately gets one point. But even finished ship brings reward directly to its owner according to his own choice (points, laborers, money, etc.).
At the end of each round, players evaluate, how many times they have passed. For each such skipped turn, they may turn onle minus token with its number down. All the values, that remain unrotated will be converted into minus points. Game ends after a specified number of rounds, when players get points for sets of goods and completed boats. Winning player is decided according to sum of these points.
Nauticus offers players an opportunity to build ships and then use them to transport goods. In the game, however, there is no map and actual cargo delivery is only imaginary. Fortunately, it does not matter, because the main center of the game lies elsewhere. In ships as such, because the larger vessel player builds, the more points he gets. The game, however, is more difficult, than it looks in the pictures or according to rules description. This piece requires proper planning of players.
But players must be careful to comply with all building regulations. There is not too much of those, and the most significant is consensus about same symbols on sails and flags, that flutter on the ship. We like very good usage of essential pieces – they can sometimes be attached immediately, sometimes player is required to put them into his warehouse. With next mass equipping turn later in the game, he gets chance to rearrange them as he pleases.
But the player's goal is to finish building the ship as quickly as possible to begin transporting cargo. He also gets points for that. Game offers several ways to earn points. The most important is completion of the ship, but also collecting sets of goods can provide generous income, while smaller rewards are for action of the crown or gathering finances. We emphasize, that all resources are still insufficient in amount, so everybody must think carefully where and what to use.
The most interesting feature about the game is not circle of choice alone, although its three slices are interesting. But what we like the most is authors forcing players to pass several times during each round. This is not an easy decision to make, because all actions are good and most of the time can be utilized during your play very well. So you are giving up real profit. You do not have to do it, but then you have to pay a fee in the form of victory points. And that is painful.
Nauticus is a pleasantly varied. Very good influence on this also has a random distribution of actions, thanks to which they are the same even each round. Players must be constantly on guard. In the resulting boatbuilding, game feels in the end quite similar across different matches and this can bother more demanding minds.
Overall, chances of players are balanced and they are not based on luck. Instead, players can correctly guess, which action and bonus it pays off to choose. Everbody is part of each action, so there is no long waiting between turns. Thanks to this, even ninety minutes of time does not seem too much. Because there is no significant influence of interaction, its fun even with lower number of rivals.
Processing is perfectly blue and creates the impression of a real navy fun. Overall, it is a classic wood-cardboard game. Everyone will be pleased about turnable circle in the middle and the whole nicely illustrated game board, which in the end serves only to select actions.
Nauticus is a solid strategy game, that takes on water shipbuilding and ranks among the more demanding games from famous author's duo. Navy theme of the game is nicely managed and transferred to table, and although you will not parade on the canal in front of people as in the case of Shipyard, game can entertain you in other manner. Plenty of actions and their interesting selection is one of the main reasons, why Nauticus is a fun game.
Infos courtesy of boardgamegeek.com. More Infos.
Review: Nauticus – ship owner's manual to getting rich
Final word
Nauticus is a nice strategy game from sea environment. Players have to do clever choices of actions and seek bonuses to build the largest ships as quickly as possible. They are their first reward, but points can also be obtained for sets of transported goods. Each ship can be loaded and then only with the use of other actions (and workers), material gets delivered at the appointed place. Scoring is simple, but the game offers more ways to gain victory. Players are constantly involved in the game and there is no long downtime. Its fun with all the recommended numbers and it can be ended within proclaimed game time, which corresponds to a little more challenging nature of the whole. After playing several games, you will discover a lot of similarities in them. But this deficiency will not prevent Nauticus from being a fun game.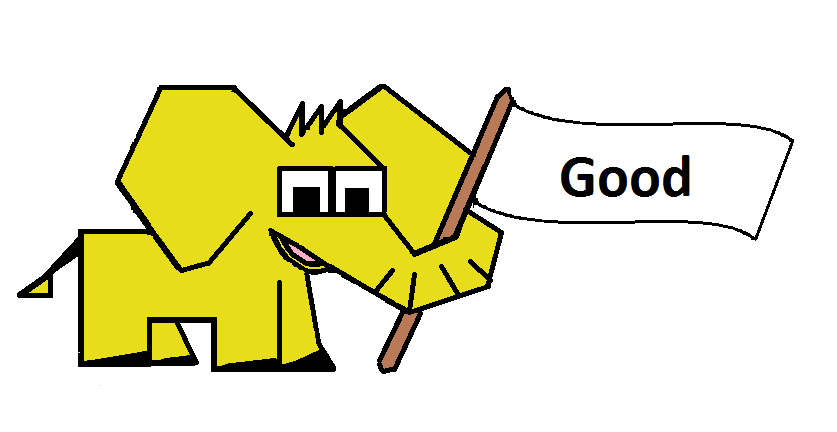 Pros
interesting actions choice
variability within each round
boatbuilding
more options to gain points
players are forced to pass from time to time
fun with two
absence of luck
challenging game
Cons
individual matches feel similar