And here it is. New regular tournament for the government of the central kingdom of Pomme. Anyone can sign up, but only the best will get a chance to really put the crown on their heads. I was sent by nation of sheep, only one of the seven kingdoms, that still had no ruler on the throne. Well, we are not warriors by nature. And I'm their only hope. I will fight, what the hoofs will allow me and win!
The royal throne is offered to the players in My Little Scythe board game, where they play lead role of animals. It is clear by name, that this is a light family variant of the great game Scythe. But this novelty is not designed by Jamey Stonemaier, but couple Hoby Chou and his daughter Vienna Chou. Katie Khau took care of the fabulous illustration and game was supported by Stonemaier Games. Esdevium Games is responsible for European distribution of the game.
On the large square box, players can see all the seven animal races, that fight for rule over the kingdom. In the beginning, players will need a large game board, that is unfolded and its area is not only divided by hexagons, but also into six terrain colors. Participants look at the map and immediately choose their race. At the same time, player gets sibling pair of miniatures and one more to mark the actions. They will also receive a round base camp tile, which marks starting position of his animal kingdom. And once chosen, player also puts his two hero miniatures there. They also use their markers to set starting values on scales of friendship and cakes. Board setup is completed by random layout of the upgrade tiles.
Depending on the player's choice of animal race, they will also receive a board with pre-printed three action boxes and also trophies. They are placed on this board and players will try to use them. Then they need to prepare card decks with expeditions and spells. From a magical stack, every player takes one random card, adds one personality card and gets an initial stock of raw materials.
Although the preparation itself sounds rather complicated (mainly due to a large number of components), the game course itself is very simple. Players alternate on the turn, in which they can use one of their action figures. It stays there until the next turn, which means, that players can not choose the same action in two consecutive turns.
In simpler actions, heroes remain on the map in their current position. Both characters connect (even at a distance) by their psychic abilities and try to discover some raw materials in the kingdom, that have remained hidden so far. It takes some time and a lot of energy, but it mainly involves a colorful set of four dice. Their sides always correspond to individual terrains, but color of the dice itself belongs to one of three raw materials – apples, diamonds or quests. And the roll result limits places, where the individual tokens may appear on the map. However, the final call about position within a segment is already on the player himself.
In this way, players can also make friends among the heroes of other races. All they have to do is simply place token with material on the place, where an opponent's character is standing. Active player immediately gets a reward in the form of a friendship point. You have to be friendly to others, because otherwise players can not collect trophies, which are the only way to win.
Raw materials can then be exchanged by players with the help of the second of three actions for baked cakes (shifting their marker of collecting these sweet treats upwards), spells (random top card from the deck) and action upgrades (selection from three top tiles).
The most interesting action, of course, is movement. Player can move both his pieces in succession. If he does not take any apples and stones with him, then he can move by two spaces. However, if he carries some materials with him, character moves only to the neighboring location.
Why should a hero burden himself with some cargo? Because its delivery to the center of the board, – the Royal Castle – means chance to win one of the trophies. In doing so, they must deliver exactly four diamonds or four apples. However, the trophies have a specific color, so it is obvious, which raw material has been awarded and the same type of delivery is not allowed again to any other player in the whole game.
Whenever two heroes meet in one place on the map, it's time for a cake battle. In addition, the attacker will lose a valuable point of friendship. Both players then choose number of cakes, which they want to throw at enemy hero, on their rotating board. Of course, it should not be more cakes, than they have available on the scale altogether. By doing this, one attacking spell can also be added from player's hand to support the attack. Card and the selected cake amount are simultaneously revealed and compared. The winner of the battle gets a trophy and marks it on the board. The defeated hero, on the contrary, must run back to his home camp.
If hero arrives on a space, where adventure token is located, he can draw the top card from the quest pile. But he can not simply take it. Instead, player must immediately try to fulfill the request. Only if they are successful, they can keep the card next to the board.
Throughout the game, players try to collect trophies. They can win eight different achievements. In addition to the mentioned delivery and victory in the battle, they can also collect trophies for accomplished quests (two), collected spells, upgrades, friendship points or cakes. Once one of the players has four trophies in their possession, others will have one last chance to react. After that, the player with the highest number of trophies, or the highest value of friendship (deciding the draw), can celebrate the victory and places crown of the Pomme kingdom on his head.
My Little Scythe is a beautiful family game. This is clear at first glance and the whole creation does not disappoint even from the gaming point of view. A big plus is, above all, a sufficient number of ways to acquire trophies. And because there are eight of these, you will always get to roughly half of them. And often it is that players are going for different types, making development even more interesting.
The center of the game is the selection of actions. Players have a choice of six spaces in three actions, because they can choose different types of movements and collections. And there are also upgrades, which change how actions work entirely. Also the discovery of raw materials on the map is absolutely unique and the players themselves determine, where exactly tokens appear. Randomness only adds drama, no chaos.
Everyone can do just one action and so the course of the game is constantly spinning and the players remain at the center of the game. The whole match is completed withing one hour. And this is important information for players in this category.
The game counts with a different number of participants, and it also offers different positions of base camps. The map itself remains the same, but even in a two player game, these rivals are constantly in contact with these changing locations. This makes the game really fun even in smaller numbers. Meetings with other players are still needed, although the importance of some trophies and friendship scale itself is changing.
Just low score on this frinendship marker means, that the player is not at all competitive. In the beginning, players actually must help each other (to keep their friendship level high), which brings a truly unconventional experience and dynamics. Thanks to this, game moves several steps towards family entertainment. Children of eight years of age can already enjoy it, although they need to be able to read. And text plays a role especially in upgrades and personalities. We have not mentioned them in detail yet. Based on them, heroes have better conditions for winning one of the trophies.
What's unexpected, however, is that this game even includes a solo game variant. We could try the so-called automa even in the more complex brother of this game (Scythe) and it works great. It simply adds an artificial intelligence opponent to the game with a card deck. In addition, the special rules also include a variety of difficulties, so even loners or singles can have fun with this game.
Praise will not stop even with processing. The beautiful fairytale environment is completed with illustrations and detailed miniatures. But raw materials and huge game board will not fail you either. Players also get something special in the form of a success card, where they can record their gaming results.
My Little Scythe is a great family game. Just as its name suggests, this will not be a complex game for the demanding. Children will love it and parents too. It is greatly accessible, fun and full of interesting situations. But fortunately, even given this audience, it's not some stupid childish game, we're used to. This is one of the best games available to smaller children, that we had the chance to try out.
Designer
Hoby Chou, Vienna Chou
Artist
Noah Adelman, Katie Khau
Publisher
Stonemaier Games, (Self-Published), Albi, Arclight Games, CrowD Games, Delta Vision Publishing, Ghenos Games, Maldito Games, Matagot, Mirakulus, PHALANX, Spiele-Offensive.de
Year Published
2017
# of Players
1 - 6
User Suggested # of Players
Best with 6 players
Recommended with 1, 2, 3, 4, 5, 6 players
(68 voters)
Playing Time
60
Mfg Suggested Ages
8 and up
User Suggested Ages
6 and up
(83 voters)
Language Dependence
Moderate in-game text - needs crib sheet or paste ups
(4 voters)
Category
Children's Game, Exploration, Fantasy
Mechanic
Area Majority / Influence, Dice Rolling, Force Commitment, Grid Movement, Pick-up and Deliver, Solo / Solitaire Game, Take That
Expansion
My Little Scythe: Pie in the Sky
Family
Animals: Apes / Monkeys, Animals: Bears, Animals: Birds, Animals: Cattle / Cows, Animals: Pigs, Animals: Tigers, Animals: Wolves, Components: Dice with Icons, Components: Game Trayz Inside, Components: Map (Continental / National scale), Components: Miniatures, Components: Multi-Use Cards, Digital Implementations: Tabletopia, Game: Scythe, Organizations: Automa Factory, Players: Games with Solitaire Rules, Theme: Animal Battles, Theme: Anthropomorphic Animals, Versions & Editions: Junior Versions of Grown-Up Games
Primary Name
My Little Scythe
Alternate Names
Én Kicsi Kaszám, Mi pequeño Scythe, Šampioni Jablečného království, Мой маленький серп, マイ・リトル・サイズ
Infos courtesy of boardgamegeek.com. More Infos.
Review: My Little Scythe – champions of the seven kingdoms
Final word
My Little Scythe is one of the best family games you can buy at the moment. It is really accessible to children. Texts are completed with symbols, and children quickly remember their meaning. The game is fast and full of possibilities for getting the trophies. My Little Scythe does everything right. These animals should not be missed in any board games infected family!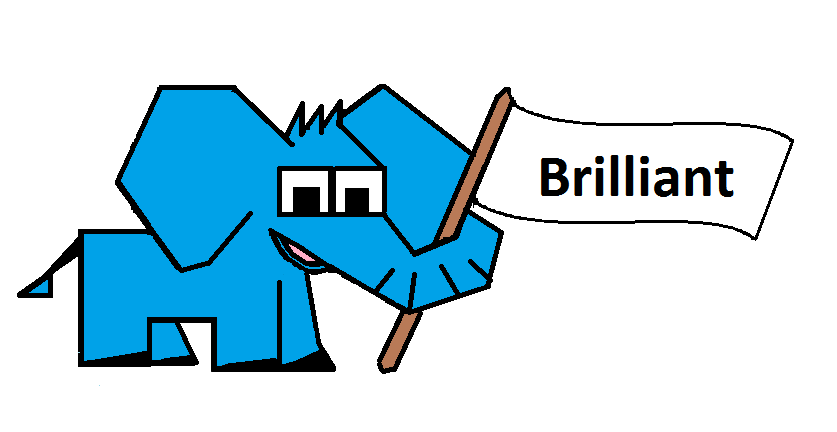 Pros
more ways to victory
interesting discoveries of raw materials on the map
players fight with cakes
wonderful processing
for children and families
a large range of player numbers