When you write or tell something, you need a muse. An invisible creature, that whispers directly into your ear the most intriguing and craziest stories, that just make you think. Muses really exist. And some of them even took a physical form.
Is there one among your friends? The best way to find out is to play a new Muse card game with them. This one was introduced at the Spiel 2017 fair in Essen by Quick Simple Fun Games. The author of this small box is Jordan Sorenson. Play on the whole muse game is very much based on illustrations created by the trio of Apolline Etienne, Andre Garcia and Kristen Plescow.
Box is small, but lid already suggests, that there will really be a vast sea of fantasy inside. But first, we will have to swing around two sets of cards – there is thirty smaller ones and they serve as setting. And then, there are 84 large tarot cards with detailed pictures. These are cards of masterpieces.
At the beginning of the game, players must split into two teams and each shuffles their decks separately. That's all about setup. The active team chooses one muse from its members. This player receives a set of one inspiration card and one masterpiece from the opposing team – both cards are chosen viciously from two or six cards.
Active player can now look at both cards and, by following the setting card, must think of hint for his team. He can say it, but none of cards can be shown to them at this point. Then the selected card is shuffled back with the remaining five images and all of them are spread out in front of both teams. Task of muse team is to identify masterpiece, that their muse was holding using only the pronounced hint. If the team manages to guess correctly (they have only one attempt) right card out of all, they get the card.
However, there is always another team on turn, who once again selection is completed. So both teams alternate in an attempt to guess the right pictures until one group gets fifth correct answer. This team immediately wins.
Muse is a telling (and guessing) game with a choice and a bit of dirty tricks on top. The main theme is not the help and guess, but to give the other team the worst possible choice. Combination of inspiration and masterpiece itself is nice and it often allows for a really tricky combination. Sometimes, players need to talk with numbers, gestures or famous constructions. And the right choice in itself makes it much harder for the hinting player.
On the other side of the barricade stands creativity, without which no muse player cannot succeed. Additionally, player does not know, what keywords to avoid, because he does not know identity of the remaining five cards, that will be trying to tamper his work. It's harder to do, but also very funny and makes muse role really interesting.
These two elements are moments, where Muse is significantly different from its competitors. At first glance, game looks just like a disguised Dixit. Fortunately, such an impression is far from the truth. Descriptions and everything else are there, but you can find much more maliciousness in this game.
Basic option counts with participation of four players – two for each team. But rules allow to play the game with lower number. This time, however, players are working together to try to collect five masterpieces as soon as possible. They are not allowed to make more than three mistakes. And how luck can tamper with your success can be seen from one of our situations – while the first three attempts went wrong and we got to game end limit, then we got really angry and with series of five successes grabbed ourselves victory! From this you can see, that even a narrative game can be fun with two players, if you have the right conditions. There is not just a point you are trying to overcome, or some pointless training. Here, even in a lower number, there is indeed a challenge waiting for defeat. And such an effort must be appreciated.
Match itself is, of course, beautifully fast. Five correct answers in turns, that last only two or three minutes. This brings together the playing time of about twenty to thirty minutes. At least until you include more teams in the game (because Muse can be played in up to twelve opponents and three teams). But the fun is somewhat diluted with these numbers, because not everyone can try role of a muse.
Biggest issue then remains in waiting for other teams' actions. This inactivity is diminished by watching the opponents' efforts, but where there is no action, it is not even fun. On the contrary, the gameplay is absolutely top-notch. The illustrations are really excellent and the help topics are very insidious, even with some of the muse mist.
Muse is delightful party game for players, who like giving hints and guessing. It is not only an endless new iteration of the classic scheme. It brings a somewhat new approach, although the content itself is similar – guessing one card among multiple images. However, the Muse is different enough to attract you, if you like this type of game.
Designer
Jordan Sorenson
Artist
Ciruelo, Apolline Etienne, Andre Garcia, Daniela Giubellini, Will Nunes, Kristen Plescow
Publisher
2 Pionki, 999 Games, BoardM Factory, CMON Global Limited, Don't Panic Games, El Dragón Azul, Fractal Juegos, funbot, GaGa Games, Ludicus, MeepleBR, MINDOK, Portal Games, Quick Simple Fun Games
Year Published
2017
# of Players
2 - 12
User Suggested # of Players
Best with 12 players
Recommended with 4, 5, 6, 7, 8 players
(28 voters)
Playing Time
30
Mfg Suggested Ages
10 and up
User Suggested Ages
8 and up
(13 voters)
Language Dependence
Moderate in-game text - needs crib sheet or paste ups
(6 voters)
Category
Card Game, Humor, Party Game
Mechanic
Communication Limits, Cooperative Game, Targeted Clues, Team-Based Game, Voting
Expansion
Muse: Dice Tower 2018 Kickstarter Art Promo Pack, Muse: Dice Tower 2018 Kickstarter Promo Pack, Muse: Factory Promo Card, Muse: Game Boy Geek Season 6 Kickstarter Promo Cards, Muse: Game Boy Geek Season 7 Kickstarter Promo Card, Muse: Game Boy Geek Season 8 Kickstarter Promo Card
Family
Crowdfunding: Spieleschmiede, Mechanism: Image Interpretation, Misc: LongPack Games
Primary Name
Muse
Alternate Names
Musa, Muza, Múza, Muza: Inspirații, Муза, 奇思缪想, 뮤즈
Infos courtesy of boardgamegeek.com. More Infos.
Review: Muse – which of you is the best inspiration?
Final word
Muse is a nice party game, that does the same thing, we've seen many times before, but it still manages to be a little different. Limiting the choices for the muse is the moment, when players will really sweat, when coming up with a hint. And with this, a scent of impression from Codenames is added to the game impression. In addition, second team can determine, which image should a player describe. This all together creates a very confusing and interesting experience, that makes Muse very nice competition game in party games market.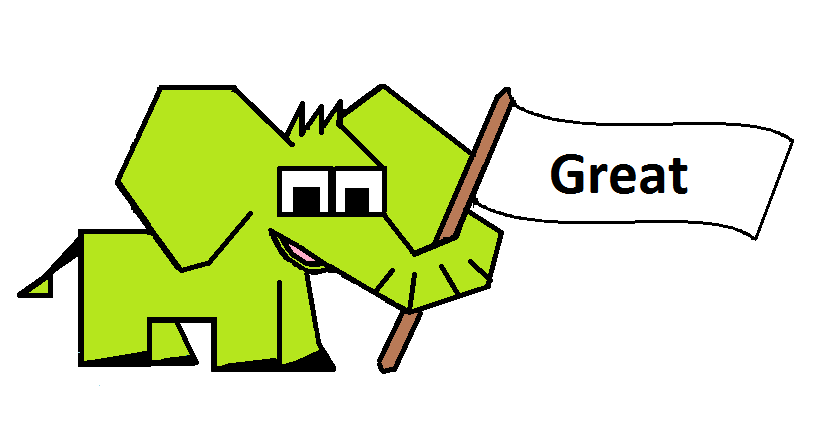 Pros
beautiful illustrations
conflicting options
limited help
fast game
Cons
waiting for turn
part of the game is still the same as in other games