They are all talking about the incident with a boggart all the time. But our practical lessons with professor Lupin were getting even much more interesting after that. Many times, we went to the basement, where you could never know, what danger is waiting behind the closed door.
And the famous Hogwarts class includes players, who get the Munchkin: Deluxe Harry Potter board game and is based on the popular and well-known Munchkin mechanism by Steve Jackson. But the game is surprisingly made by USAopoly, which owns a license for Harry Potter and his world.
On the lid of a fairly low box, players will find crests of all four houses, that appear throughout Mrs. Rowling series. Inside, there is a half-fold game board waiting for players, representing ten positions, ten possible levels, and two places for stacks of cards and two more for their discard decks. It is the door and treasure cards, that are shuffled into two decks and prepared on the plan. Each player chooses his own dormitory, puts a figure (character) in the stand and places it on level 1. Participant gets random four treasures and four door cards, that he can hide for himself.
Before the first turn, players can play their equipment, allies or roles out of the cards in hand to prepare their character for the first rounds and possible first danger. In his turn, the player must always reveal the upper random card of the door deck, on which the surprise is hidden. There may be a monster, but also a curse or a positive moment. It just depends on the luck.
Individual equipment cards give players combat bonuses, that add up to their character's current level and provide together strength. And heroes will need it often, because the fight is one of the basic content of the whole game. For each victory in a duel with an adversary, the hero moves up one level and receives one or more treasures.
However, it may well happen, that a player does not draw a monster from the deck. Even at that moment, he is not yet completely deprived of the chance to fight, but he must first evaluate the drawn card. Then, he can make a decision: either play monster card to duel from his own hand and face it, or draw a new card from the door deck. But be it a monster, a curse, or whatever else, he will not face it, and instead he will put it in his hand. He can schedule playing the card at any time later.
It is these cards, that players can easily use to attack rivals. Especially curses, but also monsters, can be used to make the situation more difficult for opponents. The scams are the basic philosophy of Munchkin.
Players gain and lose levels, they can die and lose all their equipment, but they always come back and fight. The game ends only when one of the participants reaches the tenth level. This player becomes the winner.
Munchkin itself is a game full of crazy experiences, twists and struggles for survival. And it is no different in the new version of the Harry Potter world. Players with a bit of luck can become really strong and even facing basilisk might not be a problem as well as another of available strong enemies.
In general, for all games in this series, the ability to not only reveal cards as your in-turn tasks, but to take the same ones in your hand and use them in a second way, is the best moment. This dual use makes the game much more variable.
It is good, that the authors did not just take the cards and simply painted them over with a new graphic coat. Instead, we will see a series of nice ideas and moments where cards work together and support each other. There are many improvements for players as well, but also for a situation, where a player needs to be a prefect or captain of a quidditch team. There is a pile of possibilities and the game will never make you bored.
So, it kind of assumes that at least four players will participate in the game. Then the fight is much more ruthless. The game is recommended from three, but you can also try it in two, but then it really misses any significant touch of rivalry and stinging in the back. And that's what Munchkin should be about in the first place. I mean, if you're not playing with kids.
This brings us to the next topic of our evaluation. It is clear that the game lacks the lightness and humor of the original. Both in terms of images and buzz. But fans of a spectacled wizard don't mind. On the contrary, this makes the game accessible to more children, who love a fairy tale about Lord Voldemort's defeat.
Munchkin Deluxe Harry Potter is a nice new version of the game that will entertain lovers of chaos, crazy situations and surprises. This is a frantic party game that with a new theme is a bit closer to family playing. But in general there is a clear lesson – if you don't mind coincidence, you like to compete with others, you love Harry Potter and you want something simple, then Munchkin Deluxe Harry Potter is definitely the right companion for some winter evenings.
Infos courtesy of boardgamegeek.com. More Infos.
Review: Munchkin Deluxe Harry Potter – spectacled sorcerer fighting for levels
Final word
Munchkin Deluxe Harry Potter won't surprise you, if you've already played a Munchkin game. This one is not different, it just wears a stylish coat on top of all that gameplay. But the cards themselves have sufficiently different effects, although otherwise it's about defeating monsters, raising levels, hurting others, and trying to survive. Equipment cards and luck are your best allies. Munchkin Deluxe Harry Potter is all that Munchkin is, but a magic wand turned it into a serious fantasy from Hogwarts Castle.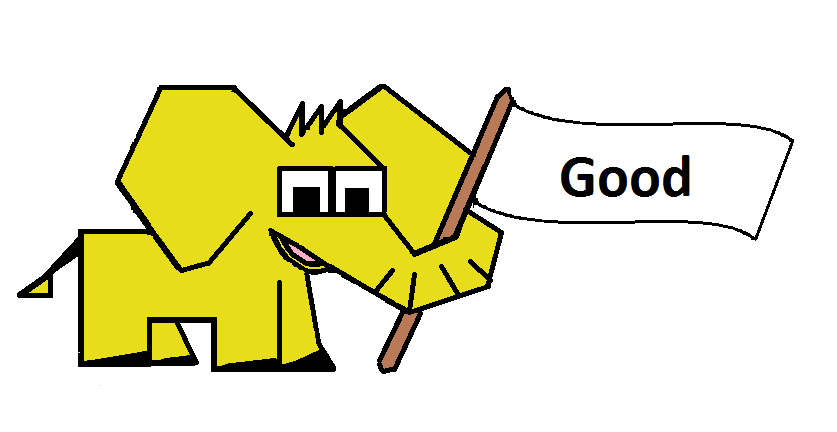 Pros
many cards and their effects
photos and quality graphics
crazy party fun
fast games
players can die and play on
can be played in two (without conflicts)
Cons
chance
in three weaker