Even monsters go with the times. They previously used to fight with claws. But today, they do not handle accounts, so the blood flows. Instead, they jump on each others back and fight with their full bodies. In the case of real battles, it looks like ground covered in bodies. But this general meeting may decide the entire war!
Monstrous is a small box, that hides a lot of monsters. Its author is Kim Brebach, that created it under the auspices of the company Good Games Publishing and Secret Base Games. None of this would however be possible, if it was not for campaign on Kickstarter. That brought support of 1,240 fans and together nearly forty thousand dollars to get this game out.
Game comes under the slogan "The Game of Mythic Mayhem". And such great goals we can enjoy thanks to the relatively small box. On the cover, we see a Cyclops stretching his pudgy fingers. We have to quickly slip by them and examine contents of the box by ourselves.
It offers a large double-sided cards made of thick paper for each player. On the one hand, it describes locations and on the other monsters and their abilities. Both of these groups can be found on the bottom of the deck. However, while locations are drawn on large cards with a value in the corners, monsters are part of a large deck. Besides these, we have to mention also tokens of faith (victory points) in the shape of flame.
At the beginning of the game, each player takes role of one of the ancient gods. Game will need a table, but no chairs, because all participants need to freely move around the table. On the common play area, location cards are placed. Each rival puts help card of chosen colors in front of him and gets set of creatures, that belong under his services (by frame). Each player removes several cards from package, shuffles the rest and draw three of them into his hand. Besides his remaining drawing pile, everyone place three faith tokens and game can begin.
When player's turn comes, he chooses one of the cards in his hand and throws it (so his hand does not exceed edge of the table) from anywhere outside the playing area. When he tries to play positionally, tactically and use the abilities of fiction monsters. When a monster stops moving, all skills of newly connected cards are activated. Each has a trigger, that describes the conditions and effects (for example, when hitting or vice versa when something lands on it). These actions applies not only to units, but also cards to locations.
Affected location will provide its new visitor several points of faith. Their amount corresponds to the value in the corner. However, for a touch to count, the connection must be visible to the eye and not hidden somewhere under other cards. As a result, some actions can provide a new throw. Otherwise, turn ends, player draws a new card from the deck and forwards chance to throw in a clockwise direction to another opponent.
Game continues, monster number on the table is growing and it all becomes a real hodgepodge as promised. The end is coming, when one player runs out of cards in his drawing deck. Other gods have the opportunity to play one more turn and then, it's time to subtract from accumulated points of belief number of cards, which some players may still have in their possession. Winner is the one, who has the most faith in total.
Monstrous is full of crazy chaos with flying cards. Players must be able to hit well, because the only way to get some points and win is through skill. The cards are made of good material, so they are not as slippery. This means, that nothing will interfere with your experience.
The game is simple, but all the characters and locations have some abilities of their own. With their familiarity, players do not have to train their memory. They are all described on briefing card, where all the possible options are clearly described.
Game is quite unpredictable, because the individual benefits are in part also a matter of chance. Even a strong and experienced player can make a mistake. The game is so interesting, no matter which rivals stand against each other. But it is clear, that with more opponents, it will all become more interesting, because the game has more interaction, although number of card itself is alike.
This game of throwing is surprisingly entertaining. It's probably because of the unique skills, that are bound to the cards. It is not only blindly about hitting the target, but players must also well consider choice of cards from their hand. Moreover, there are interesting possibilities for combos, that motivates players to improve.
We appreciate very much, that the game offers a variety of options in the rules, so it can be played differently. It enriches the otherwise relatively stereotypical game. These problems with variability will certainly emerge again in later games, when you have all the variants tested. Fortunately, due to the overall length of the match beinge around twenty minutes, Monstrous does not become tiresome and is still pretty much replayable.
Monstrous is also about very well utilized theme. Heroes, gods and ancient locations. All together offers enough entertainment, very conflicting nature, action and unpredictability. Special skills enrich the game and thanks to them, Monstrous becomes a fun game, that depends on skills.
Designer
Kim Brebach
Artist
Jeff Brown (II), Jarrod Owen, R. J. Palmer, John Silva, Sutthiwat
Publisher
CMON Global Limited, Good Games Publishing, Secret Base Games
Year Published
2016
# of Players
2 - 10
User Suggested # of Players
Best with 7 players
Recommended with 2, 3, 7, 8 players
(5 voters)
Playing Time
30
Mfg Suggested Ages
10 and up
User Suggested Ages
8 and up
(6 voters)
Language Dependence
Some necessary text - easily memorized or small crib sheet
(4 voters)
Category
Action / Dexterity, Ancient, Card Game, Mythology
Mechanic
Campaign / Battle Card Driven, Hand Management, Modular Board
Expansion
Monstrous: Release the Kraken
Family
Crowdfunding: Kickstarter, Misc: LongPack Games, Mythology: Greek
Primary Name
Monstrous
Infos courtesy of boardgamegeek.com. More Infos.
Review: Monstrous – pile of creatures
Final word
Monstrous is a game, that will entertain regardless of age. Much more important is the relationship of player to action games based on skill. The game is a nimble, fun and comes with a good theme. Everything works, although there can be variability problems further down the road. Monstrous is quite conflicting card game, which can be safely recommended as relieving, throwing fun.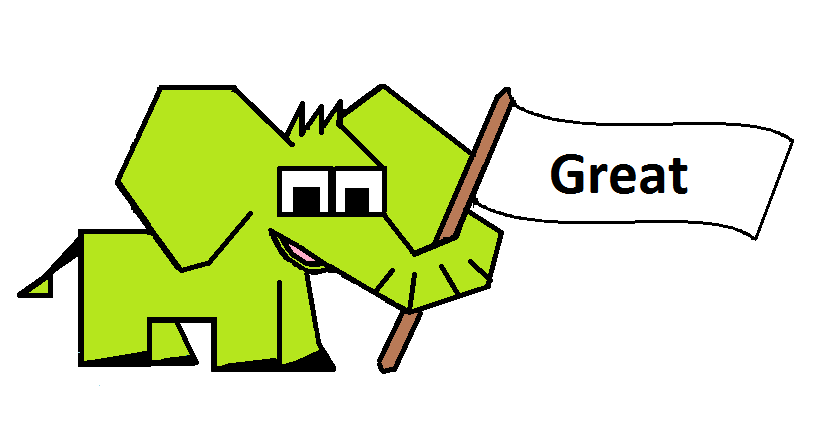 Pros
well-chosen theme
nice combination of skill and ability cards
accessible to all
variations in rules
excellent illustrations and card processing
crazy development
Cons
variability
weaker with lower numbers (less opportunities for combos)
not for players, who do not like games of skill