Every morning, I ascend 371 steps to the tower, which houses our academy. I bring a pile of books under my arm and when I enter my class, everything goes silent. I am not just an ordinary student. On the contrary, I am in chargé of these young and promising foolhardy heroes. I am a teacher and I should pay attention mainly to their success. But much more important for me is the prize given away for best teachers of the year. I want to have it!
Monster Hero Academy is a card game, that bring all the candidates on the soil of university and allows them to teach. At least virtually. All this thanks to author Abdul Rahman Ibrahim, and illustrations of Chan Wonn Bing. Their game was published under brand of Blue Mana Games and presented at fair Spiel 2014 in Essen.
Small green box has little crazy illustration and opens its arms to you. Everyone interested will find one free compartment filled with few small tokens. Inside is a large class supervisor badge. Second compartment is covered with cardboard and houses 56 cards. Thirty of them belong to teachers and each card carries one digit from one to five.
Five cards with scale allows players to see the whole academy tower. And now we are left with only three packs of seven cards. Dark red ones represent heroes with a short instruction, how to behave, when they are revealed. Rest of the space is dedicated to students and their tests. Card of each pupil contains three digits specifying his fight, magic and craft. Test cards show reward for winner of the test and also a special condition for fights, that will be held, when trying to succeed.
Players have to build the tower first. Everyone chooses role of one of the teachers and places his token down below the first step of university. Journey to the top of the tower will be long. Players also get a set teacher cards with a portrait of the character, they chose. There is five such cards in each color. Top test from shuffled deck is revealed, so teachers know, what their students have to be prepared for. One player is appointed as class supervisor, pinning the corresponding badge to his chest.
Each round always equals to one year of study. Starting player (supervisor) shuffles deck of students and discards one without looking at it. He then chooses one student cards from offer and passes the remainder to his neighbor.
It is task of every teacher to chose one of his cards and play it with value down in front of him. By using this value, he is trying to achieve good score for fighting with the enemy. This creature is now revealed from the deck and each player must measure his powers with it. Player with the highest value of the required skill (only one of thre) gets the main prize, others are then divided to other players in resulting order.
At the end of each year, it is necessary to collect all cards of students and enemies. They will be assigned differently in the next round. New card of test is revealed. But players lose their played teacher cards and have to make do with remaining ones. After fourth year, game ends and winner is player, who earned highest reputation on academy scale.
Monster Hero Academy is a very simple card game, in which everything begins each round by simple draft. Players can influence, what they get to deal with monster later that round. But if they find themselves further back in playing order, they will have a difficult time to influence card they receive. On the other hand, they would not mind so much, because an important role is placed also on teacher cards. And their played values differ each round.
Players already know, what does the upcoming round has in store for them, so they can adapt to it with their selection of student. But situation changes frequently even by luck, when an enemy is revealed. He does not provide points, but he will still test skills, than players have to maintain with their students. So suddenly, you lose two points just because your magic was not high enough, because you have a combat-oriented student.
Playing teacher cards is important, because each number can only be used once. It is not a good idea to use out the highest caliber at the beginning, because you are not able to be the best in all. Furthermore, these tests themselves have special rules, where players can try to succeed.
The game is generally very light and easy. Luck plays a crucial role, but it does not matter much, because it corresponds to concept. Games are quickly even in greater numbers, completing it in around thirty minutes. It can entertain even younger players and all works best especially in higher numbers. In two, the game is not so funny and we recommend to play it with multiple opponents.
Quality of cards is good, as well as small tokens themselves. But what is really nice are illustrations. They carry very unusual artwork, that will engage and put a smile on your face. Now they are one of the reasons, why you will return to the game.
Monster Hero Academy is nothing more, than a nice quick game, when you have just a moment to play. Or if you want to surprise some kids around ninth year of age with a little bit of fun. Although it does not excel much in anything, Monster Hero Academy is still interesting option for teaching at the university of magic.
Infos courtesy of boardgamegeek.com. More Infos.
Review: Monster Hero Academy – becoming a teacher
Final word
Monster Hero Academy is a nice family game with simple rules and cute illustrations. They can provide fun in a relaxed manner, that pleases the eye. You will not be requesting rematch instantly, but you certainly will play it from time to time. But beware and do not try it with two. And also, there is a lot of luck dependence in the game, so if you do not like it, then its not for you either. You can manage it only to a certain extent and sometimes luck just can not be avoided. But that is okay, because whole study in Monster Hero Academy closes quickly, so even if you are not having your luckiest day, game will not start to frustrate you.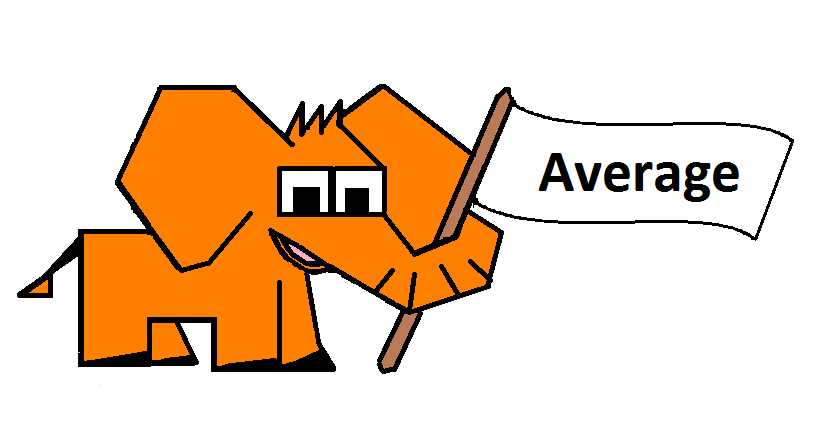 Pros
interesting illustration
simple gameplay
draft and opportunity to influence the game
for children, parents and relax
fast game time
Cons
no fun with two
luck decides about most chances