Welcome to land of creatures. There are so many different species, that you can not even count it. They ride the sky, frolicking in the sea, running around on the beach and there are some even riding a bike. All are blue and they have all indiscriminately a pile of thin green tentacles and one or more heads. Some look cute, others are terryfying.
Nearby there is a large building with one monstrous gate in front. For as long as we are here visiting this strange planet, they have not even opened up again, but still attract your looks more, than waving tentacles everywhere. There are about fifty feet high and twice as wide. One track leads inside. If you go around this huge building and look from the other side, you should come to what it is. This is factory for creating monsters!
Such a crazy world, where creatures are assembled from different components, is hardly conceivable. And yet you can go there. This trip is allowed by new board game Monster Factory, which was first presented at the fair in Essen Spiel 2012 by Rio Grande Games. The author is famous Donald X. Vaccarino and with him also Nina Paley. She also participated on the illustrations work, together with Marc Morte.
And illustrations are really foundation of this game, as you will find out immediately after opening it. Inside, you do not find anything other, than 88 square monster tiles mounted in several cardboard sheets. Yet, when you will be liberating them from the packaging, you will certainly preview them with your eyes and find out, that they consist of two parts – a purple body and green tentacles. Most of them do not end on the piece, but continues beyond it instead. And only you can determine, how its body will be built there.
Like in Mondo (review in Czech), Galaxy Truckerovi (review in Czech) or even in Carcassonne (review in Czech), also this time you will have the task of composing something from pool of square tiles. But you are not limited by space or some dimensions, only by your imagination and luck. Individual players represent supervisors in a factory for building creatures, who compete among each other. Each of them says about individual components exactly, where should they be connected to body of a new creature.
All participants can start by picking up any piece from all available. The best pieces are, of course, those, which give you more ways to develop your creature. All other pieces must be turned with image down, shuffled and piled up on one big mass in the middle of the players. Game begins now!
Tile, which players have chosen at the start, is their monster under construction. Now they draw randomly one tile each turn and attach it to monster. But not necessarily to their creature, but to any currently building. The only limitation is, that tile fits there – each connection is put there without errors. If it is not for some reason possible to add tile to your monster or the opponent ones (it can occur near the end of the game), then the player can draw a new card and attach it instead.
Rules for putting tiles are very simple. New tile must be correctly bound to any adjacent part, tentacles to tentacles and purple body always on other body. In addition, they must always be adjacent with at least creature body part, you can not attach only white side to other white.
An important element of the game is to finish monsters. You get points only for those in the final scoring. Once after putting a new piece your monster has no open connections, where you could continue with its construction, you can considere it complete.
Now you are immediately rewarded with one new drawn piece, which becomes a first part of your second creature. This will actually get you an extra move during your turn, which is one of reasons, why building more than one finished monster is worth it. However, you always have only one unfinished monster at a time.
But with all this, there is one further restriction. From the moment you finish your first creature, you can not add new tiles to first monsters of other players. You can harm others by adding tiles only, when they have creature with order number at least as high as you or more. It is also perhaps the only rule, that kids will have little trouble in grasping at first.
And now we will enter scoring, that means time, when you run out of pieces in common supply and the players have nothing to draw. Everyone must now count the number of cards in their completed monsters. Then you get a bonus point for each tile containing eyes. This means that you should try to collect pieces with eyes during the game, while others also have value, but only half. Player with highest score becomes best creature builder.
Monster Factory is a wonderfully simple game of connecting tiles. But for such a simple operation, its theme makes it into particularly pure entertainment and fun. For this game, of course, is due primarily beautiful processing.
Each of pieces is totally unique (with few exceptions), which combined with number of 88 tiles creates a very original and interesting combinations. In addition at the same time guarantees a great variability in the game, because you can never build completely same creature.
Luck of random drawing and their randomness is excellently solved by option not to keep tile to yourself. That is a very nicely concealed gleeful element in Monster Factory game. Players themselves can spoil creations of other players and create new difficult choices for them.
We have designed a custom option, which gives the game an interesting creative touch, because players are trying to create more monsters and in a faster way. The point value of each creature is multiplied by the number of monsters, that you managed to build. So players are more motivated to closing their creatures and not to create just one big. But it can be a little more restraining for some players.
The game is obviously designed especially for children and can be played since five years! And we can really only approve this recommendation, because children are experiencing an incredible amount of fun at play! This is one of the best children's games, we had a chance to review. Moreover, it is true, that also adults of all ages all really entertained, because game is simple, fast and funny.
Illustrators showed really amazing imagination. Images are funny and interesting, allowing you to customize perfectly your final creations. Certain tiles have images, which may some parents find a little intimidating, but you can take it away, if you do. We have a picture of such tiles somewhere in our review.
Monster Factory is a great choice for all families with children. Actually, it should be owned by anyone, who likes to laugh, because it is not only suitable for the family or circle of children, but also for a party, if you meet the right group of people. Simple rules, which still contain a way to influence your opponents, along with uniqueness of each monster ensures fun for a long time.
So if you are looking for a fun game, that will make everyone laugh, then look no further. Regardless of whether you love games with connecting mechanism. This is totally something else and much more interesting! Give life to any original creation. Monsters from Monster Factory welcome you among themselves. Now you're even one of them yourself!
Infos courtesy of boardgamegeek.com. More Infos.
Review: Monster Factory – creatures of all shapes and sizes
Final word
Monster Factory is an excellent children game, which is not suited only for kids! Younger players will love excellent images, simple principle and enormous possibilities, when creating creatures of square tiles. Grownups then will cherish not only the same freedom of monster creation, but also option to add these tiles also to enemy creatures. They can easily get rid of unwanted body part in this way or even do some harm to other players. Victor is decided by number of used tiles, but moreover by number of eyes in his finished monsters. Only completed creatures add their points toward that cound – those, who has no tentacle or purple body part protruding somewhere. Few tiles may be found disturbing for children parents, but there is only a pair of them and they are really not that bad either. Otherwise the game has no cons at all, only pleasure and fun. Each match is entertaining and yet totally different. So if you are searching for a game, where you can have hilarious fun no matter of players age, which looks extraordinarily and on top of all that is funny, then Monster Factory must be your first choice!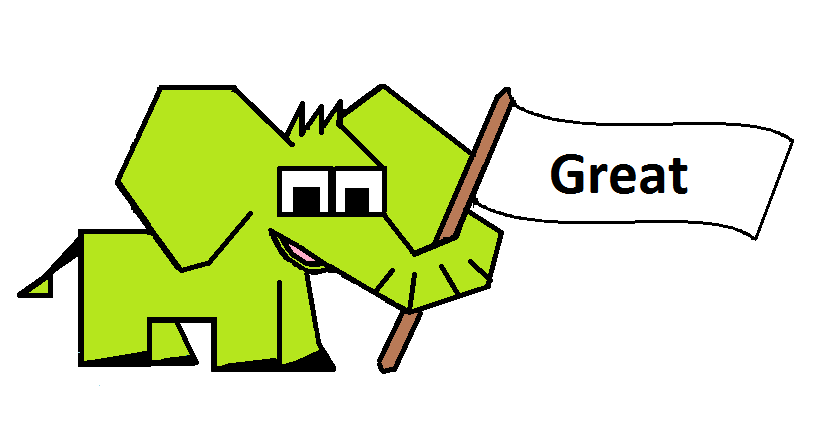 Pros
beautiful illustrations
huge variability
simple rules
perfect for children or party
players can add their tiles to opponent creatures
you build different creature everytime
funny
Cons
some images may be perceived negatively as disturbing