Each restaurant is trying to be famous for something, but yesterday opened one really unheard of on our street. Today, everyone is talking about it, because only here cook cooks, from which you would prefer to hide in a corner, when encountered. They have tentacles, lots of teeth and usually more than one pair of eyes. But if they can do something really well, it is to prepare exotic dishes.
Let one such specialty dish to be delivered also to our table. Its cook is called Daniele Mazzoni and we had already the opportunity to present his creation in our preview . Only now, we are holding in our hand the entire product and not a copy from our home printer. It was llustrated by Nicolas Aguirre Dobernack and Laura De Caso Basal. The game is only a few months old, which puts it in 2015 under logo of small company Believe in Games, published with support of players on Indiegogo.
All that whopping cooking is hidden in a small box, that indicates that all of this will be happening on cards. But you will be still a little surprised by the content. Only half of the bottom is occupied by more than fifty cards of different kinds. The second half is occupied by colored round tokens and tiny wooden dice. There are not only monstrous chefs on these cards, but also their recipes and secret ingredients. Two cards then represent tables, where visitors sit.
At the start of every game, players need to find these two tables and put them on their own table. A line of anger cards is created near as well as offer of first three recipes from the shuffled deck. Each turn requires also its own special preparation, which consists of putting all ingredients into baskets. Nine these cards (out of twelve) create three baskets of varying number of cards, some face down, others up. Individual opponent also choose a color and take all their tokens. In addition, each player gets one monster card and it will determine bonus points obtained during the game.
In his turn, player first gains a new recipe, if he is not in possession of any. He can always choose from three cards on the table. Then one basket of ingredients is selected, provided only incomplete information about its contents. These ingredients can be used to make progress with his own meal or distort rival plans by adding wrong ingredients into their dishes. But there is one more option: to modify state of already served meals.
Only with the recipe, which already has all the necessary ingredients, can players go into the kitchen and start preparing the meal. But this is already assigned to a specific table and next turn will it be brought ti customers, if someone else does not manage to destroy it. But players can only serve customers all at the same time, when all meals are finished, as decency advises. Until that time, player keeps one token of his color in the middle. Only chef, who adds final meal of the required number to the table will decide, which customer gets what, therefore determining score.
Once turns cycle through all players, it is necessary to re-prepare baskets with the ingredients and continue on. For serving customers at the table, players receive stars, which are evaluated at the moment, when game ends. To do that, all customers at both tables should be served to their satisfaction.
Monster Chef is simple at first glance, but surprisingly challenging and tactical game. Main thing, that is interesting, of course, is its theme. Preparing disgusting meals from ingredients such as caterpillar, frog eye or even a teddy bear´s head, may not be for anyone. But for other families (yes, our families) may find exactly, what they were looking for. Lots of kids likes disgusting things and since Monste Chef will play at a very good time and it all results into laugh about the idea of the resulting dishes.
Although there is luck involved, when collecting ingredients, there is always at least part visible to players, meaning you have at least some choice. Usually, you will choose pack with card, you would like to have. Moreover, even when others are not well suited, it is possible to use cards in different ways, to surprise your opponents. In addition, an important role players first player role each round. But becoming starting player presupposes, that you take smallest pile in the previous round, with all cards hidden.
Entire game is also enriched by malice action cards, that we have not mentioned yet. There are a total of five of them and each player can use each only once in the entire game. Timing is very important, because once you use that card, you place your token on it and block its further usage for yourself.
You can work on only one recipe at a time, which greatly reduces influence of players and increases luck. Fortunately, due to the short game time and game´s nature, this release fits easily for a game with children or family, so this deficiency is not so crucial. Conversely, a bit of luck is simply appreciated. Due to the number of different baskets of ingredients makes the game fun for all the available numbers of players and you will not mind even when playing it in two.
Game has quite a lot of interaction. Not only can you spoil other´s food, but you also can thrive in their glory. Simply you take a ride on food someone else already prepares in the kitchen (if you have the right ingredients) and then you get points for yourselves, even though you actually had not prepared this meal.
We like this game´s processing. It´s funny to watch some of the ingredients, but particularly the portraits of monstrous chefs are worth it. Otherwise, you also get cute tiny tokens. What would however deserve adjustment are rules printed with miniature letters and their structure is not good – you are not able to easily catch all the game mechanics. We recommend, that you look at a video on the official website of the game to learn it.
Monster Chef should be a pretty succesful card game, that offers a convenient, although quite random, fun. Lots of ideas and short game time makes up for everything. Do not hesitate to become a Monster Chef and get into the kitchen!
Infos courtesy of boardgamegeek.com. More Infos.
Review: Monster Chef – terrible cooking
Final word
Monster Chef is a random game of cooking. But no, do not leave our review yet! This is by far not bad ending, because we do not use flour, oil and salt. Instead we will cook out of spoiled banana, mix a broth of frogs and only then our creation starts to correctly smell. Game is due to its topic great for (some) children, but also as a great diversion and amusement for adults. When cooking, you always choose the ingredients, which can then be merged into the recipe and served on the tables. There are plenty of exciting moments, that you will enjoy and many of them also include riding on or even destructing adversary´s recipes. Monster Chef simply offers guaranteed fun for all, who do not mind a little luck.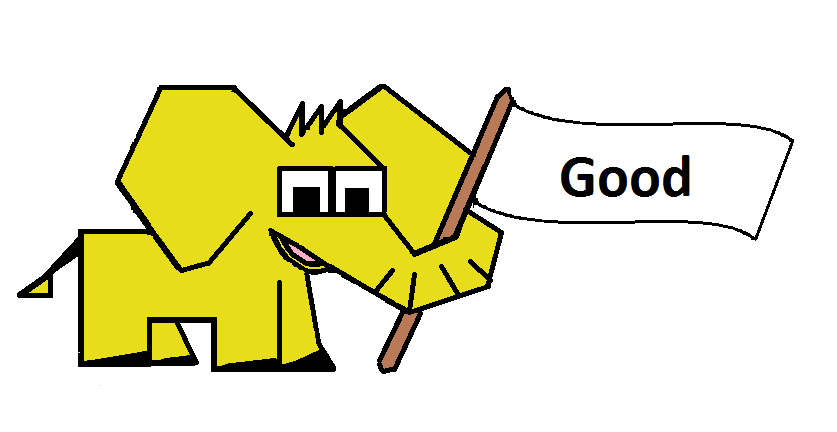 Pros
very nice theme
fast and fun
chefs
interesting serving food
options to spoil opponents meals
action cards are usable only once per game