My name is prince Colin. I live in my castle, yet every day, I have to worry about my own life. I was once a man, but then came evil stepmother and made me into a mouse. Everything changed for me. Around every corner can be hidden a deadly surprise, whether in the form of eternally hungry cat Brodie or evil bloodthirsty minions of the Queen. Fortunatelly, I have my friends with me. But we must not slacken in our efforts, because we are the only hope to save the kingdom, otherwise it will fall into the dark..
Mice and Mystics is a board game, that puts you in front of a classic plot. But this time you will not be alone for everything, but you will have your faithful servants at your side. That´s premise of cooperative game, which designer Jerrry Hawthorne came up with. The game was released in 2012 under supervision of Plaid Hat Games. Illustrations, which embellished the entire box and its contents by John Ariosa.
The whole adventure is hidden in quite dark box, but still leaving silhouettes of mice and hungry cat to be clearly distinguishable. Its square dimensions are not uncommon and you will be even more pleasantly surprised with contents of the box, filled to the brim.
Inside, there are primarily two booklets, one thinner with rules and the other really thick, titled Sorrow & Rememberance (that´s the name of the story, that is waiting for you in here), with adventures you can experience. But we will come back to them, when its the right time, now let´s look under their paper bodies, where lies quite a pile of cardboard. Eight double-sided boards constitute the environment of variable game board, which must be compiled together to form actual adventure.
With dimensions of game boards can compete one story game board, which is used for keeping track of all the important elements of your journey. It consists of two parts, which fit together as one puzzle. You will find more sheets with tokens of lives, poisoning, cheese, but also a special narrative pieces, objects,cardboard hourglass and finally a tile called The End.
More important for whole game are decks of cards in several sizes. Those very smallest represent abilities, your mice can learn over time. Larger cards are items, you can pick up on your way through the castle, but also cards with enemy encounters, that will be interested in fighting with you.
Largest cards are then devoted to mice heroes, containing portrait, name, but above all properties. Each mouse has its own speed, defense, attack and wisdom, as well as the number of starting lives (red hearts). These cards are accompained by great gray miniatures of individual mice, as well as their mortal enemies. You´ll find 22 miniatures in total inside the box. These will be supported on the road by five dice with symbols of sword, bow, shield, as well as cheese and various numerals in the corners.
Each adventure is prepared partly according to specific rules, but all of them adhere to the basic scheme. First you need to select the right boards and assemble a map from them, containing everything from starting to target tile. You put story board next to it, and put cards of items and encounters on it. Every adventure has its own time to complete. According to this, you have to place a The End token on specific spot on time scale. You then randomly draw order, in which the mice will go to battle, using initiative cards. These are put in this other to further side of the story board. All other tokens are put aside for now.
At the beginning of the first adventure, players must choose their heroes. There have to be exactly four characters in each game. Some participants must therefore operate more mice. Each mouse has its starting equipment, that you must immediately find in the deck. At the beginning, you can also select one skill for your specified class (such as warrior or mystic).
Cheese tokens play most important role in the game, because they serve not only as your special abilities currency, but also as your clock. Once you put sixth slice of cheese on hours, nasty things start to happen. But before we get there, lets describe the basics. Players have basically simple options in their own turn. The most fundamental is movement, that is determined by speed of the characters plus roll of one die. This marks number of squares, you can move your figure on the current map.
Outside movement, heroes have opportunity to use another action. This may even be another move, described as scurry. Mouse can also explore the room, in which it is located and try to find some hidden, useful object. It may take it immediately to his inventory, where it can carry up to a total of three items. Each part of the body can be equipped with piece of armor or weapon. Equipment is always wearing a drawing of mice with highlighted parts of the body, where this particular item belongs. Thanks to this, you will never use items incorrectly.
On the contrary, no action points have to be spend, if you want to pass some items to a teammate, who is standing in the same place as you. Similarly, you can equip items from backpack for free or level your hero up by paying five cheese tokens. But you should think twice about this investment, because the cheese can be used also for activating special skills.
When you enter a new room, you immediately fill it with enemies according to top card drawn from encounter deck. Their power is based on elapsed time on time track and equals to some particular line on the card. Enemies have their own initiative cards, which must be immediately shuffled with heroes to form a new playing order. When the hero comes up, he may use dice (their number is given by his strength) to try to attack enemies. Number of swords rolled on the dice will be lowered for defensive roll of enemy and shields, that came up on top. Ordinary monsters require only one successful hit for defeat.
But when timeline reaches their initiatives card, they move toward nearest mouse. If they find themselves adjacent to some hero, they attack. Battle is also now the same, only heroes are now rolling dice for shields according to defensive number on their character card and enemy for swords.
Rolling the dice for enemy carries with it also one major annoyance for all players. Whenever you get a cheese slice on dice rolled for monster, you have to add a cheese token to your clock dial. By the time the clock is full, attack of stronger monster occurs and you must shift marker on the time scale. You add cheese also in other events – if your enemy takes away your last life (leaving you unconscious for your comrades to save you, once whole room is cleared) and in a situation, when you stayed too long in a room with no more enemies. This could happen for example, if you choose to search or fail to explore (= roll an asterisk on dice).
Game will need you to follow few tiny specific rules, that apply only to certain locations. While moving among spots, that are farther apart, you use miniature base to decide, whether you are able to cross it. There is more demanding movement in water. Enemy archers do not move, if they have a clear view on any of the mice. The individual spots on map can hold only a limited number of characters and some enemies evn occupy the entire space by themselves. This has an impact on the use of certain capabilities, for example Nez cannot share a box with enemies to use his ability. And these are, of course, not all additional rules. But storybook reminds you every time about most of them.
When you are walking through these rooms, you will encounter one more novelty. Game plan is not only in 2D, as we are used to. At particular points on the board, you can go down or vice versa climb into the room above. To do this, you simply rotate board to the opposite side and behold, suddenly you are standing in a hole, where drain from the top floor leads.
Each scenario has given its specific victory conditions. If players succeeds to meet them by working together, they can continue their adventures with the following story. However, if the time set for their adventure runs out before they complete it, they lost all together and have to try this quest again in the next game.
Mice and Mystics is a game, that will provide first of all an overwhelming experience. It´s not just one match with limited story, that begins and ends in few hours. You will live and breath with this game for much longer. Everything is perfectly held together in a single storyline, whose completion will take you many hours.
With that binds also the only significant negative. When you reach conclusion of the story consisting of eleven chapters, nothing will actually pull you back to the castle to more adventures. You can only repeat the whole experience. But in fact that´s not quite true, because story is filled with powerful and interesting moments, where you feel you certainly could handle them better. There is a slight motivation in there, but you will not get that feeling of discovery and urge to continue immediately to next part of the story. You can only switch characters or gaming group.
In the description of the rules, we did not mention another element, that pushes Mice and Mystics forward to another level in your senses. You can keep one card as new equipment from successful adventure , but you still have all the skills you gained with levelling up. Mice are gradually becoming stronger and ready to battle with growing threats. For gamers, this continuity is very important and brings a strong relationship to the game as well as the story itself.
From the affective point of view, there is someting about this third dimension feeling, that appeals to me personally over all other mechanics in this game. Fact, that when you climb from sewers to courtyard, you are not moved to another board, but only turn the same to the other side adds a huge portion of the atmosphere to the whole experience.
In terms of balance, cheese potions serve great for measuring time. There are several ways, you can lose time, but it always makes sense. In mice world time is running out quickly and you have to be careful with it . Individual adventures are well balanced in terms of difficulty, although the game can often influence you with luck in the form of encounter cards. But this is also, where variability of each playthrough of one adventure comes into play.
Many of rooms have a special rules in specific scenario. Story will sometimes even confront you with crossroads, where you can feely choose, whether you try to accomplish an optional quest. It could help you greatly later in the game, but you also can lose valuable time and thus not complete successfully the whole adventure. Decision is difficult and you should always take into account, how many time and life energy have you left. Different conditions for each room come also from special items or monsters, that you will emerge, when cheese hour comes.
What is game time, you ask? Scenarios are usually playable in an hour at the beginning of your quest, but as you get further, your trips are getting longer and time needed to complete them can be even doubled (120 minutes). But you´ll be in the grip of the game by then and you will not mind this increase. What is more fundamental information is the fact, that you will even not mind, that you will be playing as multiple characters! In a lot of games, I personally had a problem, because I felt split among more characters and my experience was broken. Here, however, thanks to random initiative and collaborative approach is everything different and Mice and Mystics are great in any number of participants possible, up to maximum of four.
At the beginning of the description of the content, we´ve indicated, that the story of Prince Colin will continue beyond scope of this box. On the website of Plaid Hat Games, you have the option to download additional adventures for a small fee. In addition, a few weeks ago came to stores expansion Heart of Glorm.
Graphics and processing of the whole game is absolutely perfect and there is nothing to criticize. Distribution of rulebook is great, scenarios are described in detail. And then there are the beautiful mice miniatures, detailly painted environment boards and embossed dice. Everything just reinforces experience, you have from the game.
Mice and Mystics is one of the best games, whether looking at it with eyes of experienced players or beginners. Everybody will be compelled to continue, bound to the story story, but also fascinated with gameplay, which is amazing. You will not miss any opportunity to once again turn into a mouse and fight again to save the kingdom. You will have even a feeling, that you are changing every night. I feel it too, right now – hair, whiskers, claws.. I opened my eyes and its me – Filch!
Videoreview by Deskofobie
Designer
Jerry Hawthorne
Artist
JJ Ariosa, Chad Hoverter, David Richards
Publisher
Plaid Hat Games, Asmodee, Asmodee China, CrowD Games, Cube Factory of Ideas, Delta Vision Publishing, Ediciones MasQueOca, Filosofia Éditions, Galápagos Jogos, Heidelberger Spieleverlag, MYBG Co., Ltd., Raven Distribution
Year Published
2012
# of Players
1 - 4
User Suggested # of Players
Best with 4+ players
Recommended with 1, 2, 3, 4 players
(247 voters)
Playing Time
90
Mfg Suggested Ages
7 and up
User Suggested Ages
8 and up
(144 voters)
Language Dependence
Extensive use of text - massive conversion needed to be playable
(84 voters)
Category
Adventure, Animals, Exploration, Fantasy, Fighting, Miniatures
Mechanic
Area Movement, Cooperative Game, Dice Rolling, Role Playing, Scenario / Mission / Campaign Game, Storytelling, Variable Player Powers
Expansion
Mice and Mystics: Downwood Tales, Mice and Mystics: Heart of Glorm, Mice and Mystics: Lost Chapter – Cat's Cradle, Mice and Mystics: Lost Chapter – Portents of Importance, Mice and Mystics: Lost Chapter – The Ghost of Castle Andon, Mice and Mystics: Needle Rapier, Mice and Mystics: Off Toppers, Mice and Mystics: Tattered Threads of Reason, Mice and Mystics: Turtle Shell
Family
Animals: Mice, Category: Dungeon Crawler, Components: Dice with Icons, Components: Miniatures, Game: Mice and Mystics, Mechanism: Campaign Games, Players: Games with Solitaire Rules, Theme: Anthropomorphic Animals
Primary Name
Mice and Mystics
Alternate Names
Egerek és Varázslók, Magia i Myszy, Maus und Mystik, Mice and Mystics: De Ratones y Magia, Mice and Mystics: De Ratones y Magia, Mice and Mystics: Sorrow and Remembrance, О мышах и тайнах, 俠鼠魔途
Infos courtesy of boardgamegeek.com. More Infos.
Review: Mice and Mystics – mouse adventure
Final word
Mice and Mystics offers to all lovers of adventure a wonderful present. It puts you on a start of eleven chapters long quest and not only mice will be travelling across these scenarios, but also their equipment. This means, that you can upgrade your heroes, as you go and profit from it later! But this is yet by far not the most important parameter, which should interest you on this game. It offers excellent cooperative look on a world of fairytale, where players are trying together to get to the finish line of a story chapter in given time. There will be several castle monsters standing in their way. And cheese plays a crucial part in the whole quest, because you will not only pay with it for a new level, but it is also used to count down time everytime you hesitate in your efforts. Enemies are moving according to strictly given rules and yet they are different every time, because their identity for each room is random. The most atmospheric part of the whole game is its three-dimensional feel thanks to rotation of the game boards, when going down or up. Order of miniature activation is random for every room, so even when you are playing for more characters yourself, nothing intervenes with your experience. Beautiful processing only complements perfect impression of this game. Even the repeated play is not same and lacking new things, as it may seem. Mice and Mystics is a great experience for all gamers (beginners and advanced), who will enjoy their castle quest to the fullest.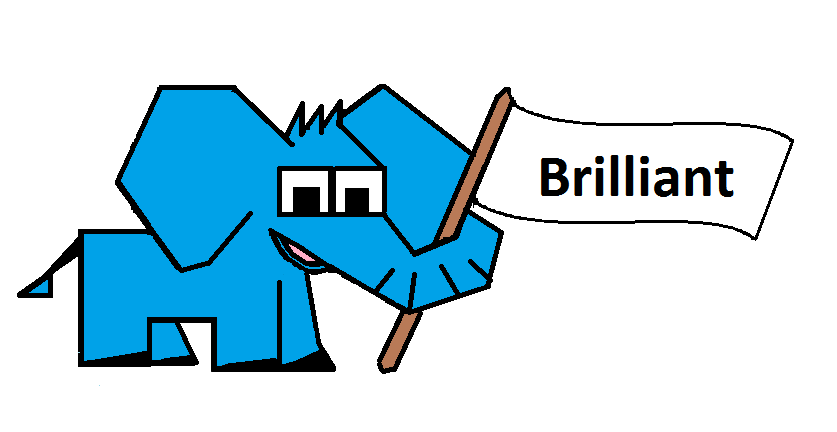 Pros
excellent story
beautiful processing
real cooperative experience
mice are really getting better
random initiative of all characters in a room
3D game plan
slices of cheese are measuring time
Cons
after finishing the story, you are not so drawn back