When you are made of wood from birth, you do not have life easy at all. You can dream of a career in any field, but everything will play against you. Clumsy limbs are the worst, that can happen to you. Especially, if you are attracted to working in the circus.
You can just clean lions cages, make the waders OR you can work hard and become the main star of the whole show. So what will it be? It's up to you. In the Meeple Circus board game you will be able to train with one of these circuses and their wooden acrobats. This is a game made and published by Matagot, known primarily for larger games like Kemet or Cyclades. This family-centered game was designed by Cédric Millet, and illustrations were added by the trio Angelina Costamagna, Mathieu Leyssenne and Sabrina Tobal. The game was released in late 2017 and quickly spreaded across Europe on the wings of Esdevium Games.
Illustration on the large, square box clearly indicates, who will this fun be destined for. A large pyramid with an acrobat all the way up, high above the curtain and principal suggests the light nature of the game. At the beginning of everything, players place the applause counter board in the middle of the table and each participant puts one of his cubes in the chosen color there. Players will then also receive a circus stage, they put in front of them and two acrobats – yellow and blue.
Setting up the game will start with preparation of important informations. First in row is deck of by spectators wishes, which can be divided by color into four piles. You need to shuffle these and reveals the top card of every deck. This creates demand for a total of four stunts. From the second deck, players reveal six component cards and three pile of acts. They have to reveal so many component cards as there is participants in the game and one more. Other tiles and pieces will create stock near everything and will be used later.
Each of the three rounds starts with a choice. Players alternate and select one component plate and one act from the menu. However, only one of them can be picked in turn. Player will therefore get to second attempt only later and he will probably also have a worse choice as rivals can choose first from any pile they like. Only when these two selection turns are complete, its finally time for the first round.
According to the selected cards, players take apropriate wooden components out of stock. They will get not only elephants or horses, but even a bar, round balloons or barrels. Everything that is shown on the card can be taken and placed near player's stage. After that, all participants will have the same time limit to build the best pyramid out of their components. Its quality will be judged according to how well it meets audience's requirements.
The power of applause unfolds after completion of the round, measuring success of the players, and only that will eventually bring them closer to victory. But its still far away, because once someone completes construction in a round and is satisfied with his creation, he takes available bonus token for speed.
After time runs out, all players have their pyramids finished and score them. Each player receives number of points printed on the card of requirements, if he met it. Other rewards will be awarded to acrobats (blue beginners must touch the ground, the yellow experience stuntman must be somewhere in the air) and a small reward is ready for those, who finished the construction first and have the speed token. Specialty is hidden in the red acrobat figure, who bring the players points according to height, in which he is located in the pyramid. The higher he is, the more he is worth.
Players can now leave their components and continue to the next round, in which participant with the lowest number of points receives first order advantage. As one of his first acts, one of the audience's requirements may be discarded and new card revealed instead. Tile offer will also change – both components and acts will be new.
The performances continue with the second and third acts, in which some new elements will always come in. At the end of the third round, players will definitely and without any doubt decide the number of their points. Whoever received the most applause for his circus stunts is the winner of the game.
Meeple Circus is a game, in which you have to prove not only good eye and firm hand, but skill in general. This determines, that this game is made for a certain type of audience, because there are certainly a lot of players, who do not have their own fingers clever enough and do not like to show it.
Theme is very well done. Part of the circus environment is even more able to emphasize by the complementary application (Android and iOS), without which the experience is not complete. It serves as a timekeeper for individual turns, but at the same time it also plays music, that really belongs to the game.
Drafting at the beginning means, that players meet a bit of a luck to influence their future outcome. They just want to collect such components to make it possible to build the highest pyramid and get a good score of points.
Each pawn, each wooden part, all have their place and meaning, when compared with the assignment tiles. Their placement is the key to gaining as many points as possible. Therefore, players must get correct components and combine them very well to meet as many audience requirements as possible. This is the hardest thing to do in the first round, when players do not have as many pieces to build from. They are not lost from round to round.
But pyramids of those heights are really hard to build from small parts. It's not easy at all, they tumble really easily and it requires a lot of training to create them without big problems. Otherwise, all of your buildings will fall quickly after putting more pieces in it.
Third round differs significantly from the previous two and its quite interesting. In the description of the rules, we did not emphasize this, but players do not build all together at the same time in this third round. Each player gets the chance to prove his skill alone, while everyone else is watching. This dramatically stretches the game time and leaves players chance to relax. But it also unfortunately loses the right peak and tension, that was present in previous two phases. Sometimes, however, none of this is missing, because the construction of high pyramids from the bodies can easily bring error of one of the participants. And laughter.
That is also reason, why extremely short game times will not happen. You will need more than half an hour to complete the game and in the higher numbers, you should count with at least 45 minutes. The more players, the more competition and hence the more fun. Unfortunately, it will again project into the third round, where waiting gets even longer. This will show impatience with the main target group – families and less experienced players. Because there is no animosity in this game, players will be keen to watch the build of others, but time does not run by, as if you were doing something yourself.
Processing is excellent. Not only the wooden figures, but also tiles themselves deserve some praise. These are not at all common, because they have different shapes and nice illustrations. However, all of the pictures are with meeples.
Meeple Circus is a skill game with a pinch of tactics, when players at the beginning of each round can at least slightly influence their chances. As a result, game is about smartly positioning figures, so they can stand in a pyramid and meet as many spectator requirements as possible. This will give the player the highest applause. He must also bear in mind position of the acrobat figures, which is also scored, as well as be fast. Overall, Meeple Circus is a great family dexterity game.
Review: Meeple Circus – wooden figures show
Final word
And yet just stacking the right pieces means the biggest point gain. Acrobats enter the game, whose positions are significantly important for the points. The game is a bit longer with a higher number of players, but it can be fun because the players have a crazy task. The third round disturbs the overall impression, because its not in real time as the remaining two. Meeple Circus is a beautiful board game, that ultimately only builds human (and animal) pyramid in the hope of applause. Such an applause certainly deserves Meeple Circus itself, because despite the competition, its original and able to attract players.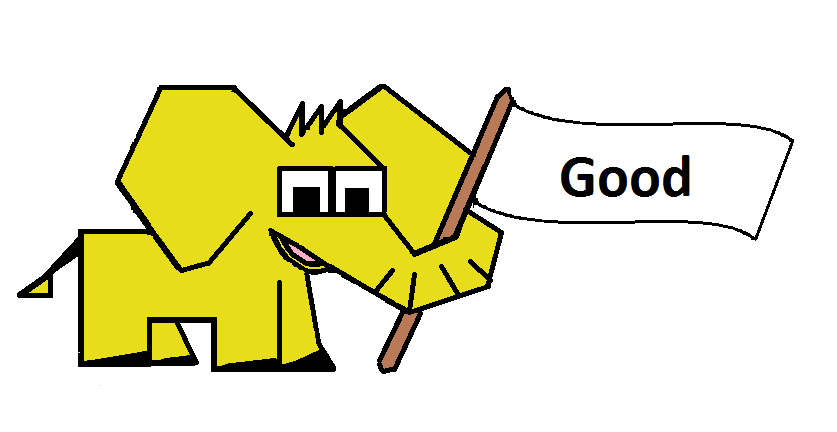 Pros
processing
simple skill game
each round is slightly different
a pinch of tactics
expansion as part of the box
accompanying music from the app (and timer)
Cons
only for those with swift fingers (others will not enjoy the game)
longer game time
third round is too different and slow