I was first mouse, that received a peerage. Who would have thought, that I will become famous. Other animals were telling me, that I'm crazy. Whenever I pulled out a canvas and brush, they were turning away from me. Today, however, everything is different. I am loved by both people and animals. Puppies want to be like me. I am a role model. And today, everyone from my party will help me to paint a picture, we will never forget.
Likewise, we again will not forget moments spent with board game Maus Van Klecks (Mouse Van Klecks in English). At least in the case, that author Thilo Hutzler succeeded in creating good game. But we believe in it, because otherwise the subject would not be picked up by HABA. They released it in 2013 and now it arrived on our table.
The game is carefully colored by a skilful artist, and it all starts already on the cover, which shows a talented mouse and its animal friends. Inside classically yellow box, player will find multilingual rulebook and bottom divided into two compartments. Screens made of hard paper are hidden in the bigger one, diferentiated by color, but also by a portrait of different animal hero. These pictures will be definitely deciding point for young players, when choosing color for the game.
But they will also need a large dice and wooden figures of five heroes to play. There's cock Niki, rabbit Frieda and dog Pablo and everyone is ready for a color palette with three spots for hungry brush. Young artists also find pieces needed for painting – pencils and brushes. And because the animal painters are hungry, box contains except color tokens also fifteen small cakes, also printed on cardboard.
At the beginning of the game, each player takes one screen and puts all ten different color splashes together with a blank palette. Everyone gets a pawn representing pet he chose. All then join forces in the middle of the table to spread brushes and pencils in a circle, so they are placed like rays from the middle. These form a track for pets to walk on. Players then jointly select a starting position and stand not only all of their characters on it, but with them also all tokens of cakes.
From that moment on, everything happening in rounds. One of the players becomes model at the beginning of each. He rolls the dice and depending on the result, he speaks name of one thing – for example an animal, something to eat or a character from a fairy tale. He then tells name of selected object or character to all his teammates.
Each of the participants in the game (including the model) picks up his own pallette and tries to think of three main colors, that would be used to draw (or describe) such object. After everyone chooses their three colors, all reveal it at once. By comparing selected shades, players find out, how many points you get. For each selected splash, which is also on someone else's pallette, player may move his pawn one step forward.
Players jump over brushes and pencils with every scored point. Once they succeed in scooting around the whole round, they get a reward in form of one sweet cookie tile. Winner will then be that player, who collects three cakes as first. Others can only envy his artistic success.
Mouse Van Klecks uses so simple mechanic, that you will spill your paint. It leaves almost everything on the players, tells them just a little theme and allows them to record collected points. And yet this entertainment can inspire not only children, but also their parents. We have been enchanted.
Replay value is virtually infinite in this case. The game does not contain any cards or pictures, that would restrict players. Instead, everything depends only on imagination of participants, so each game is completely different.
But also this game does not forget to have some sort of mission. It primarily supports children's creativity, which is important at any age. But it also subtly gives emphasis on communication, because children have to evaluate their chosen colors and discuss, why they have chosen particularly this trio.
And that's not all. Games from HABA always include some version, that takes them game up to another difficult level for advanced players. Here it is a cooperative game, where two players attempt to join forces to defeat Mouse Van Klecks himself. They simply must work well together, not to let opponent's piece run away. For each pair of identical colors, players are moving forwards, while mistakes are allowing mice to proceed. This version will give much more emphasis on feelings of the players, although they are not allowed to negotiate.
Entertainment is recommended for children from five years, which is the perfect age. Training of colors is priceless, but above all, it is about correct perception of the world as a whole. Children need to know, what strawberry, sun or Bernese Mountain Dog look like.
Processing of the game is excellent. Cards are printed in color, large dice work perfectly. Children are enthusiastic about the game and especially the possibility to come up with their own theme for the drawing. If they know each other, they can even try to deceive others and get points for themselves.
Mouse Van Klecks is an excellent children's game, which tells story of the paintings and everything in it revolves around colors. Simple gameplay allows children to practice creativity, while having great fun. Mouse Van Klecks is perfect game for small players, which is a safe bet.
Designer
Thilo Hutzler
Artist
Leo Timmers
Publisher
HABA
Year Published
2013
# of Players
3 - 5
User Suggested # of Players
Best with 5 players
Recommended with 3, 4 players
(1 voters)
Playing Time
15
Mfg Suggested Ages
5 and up
User Suggested Ages
4 and up
(1 voters)
Category
Children's Game
Family
Animals: Mice
Primary Name
Maus van Klecks
Alternate Names
Mouse Van Klecks, Muis Klodder, Les palettes de Susie, El ratón Borrón, Topetta de' Acquerellis
Infos courtesy of boardgamegeek.com. More Infos.
Review: Maus Van Klecks – mice art class
Final word
Maus Van Klecks brilliantly contrived game for children, that enchants with its simplicity. Players easily state an item and try to choose three primary colors, which would be used to draw it. But they must simultaneously match colors of other players. They get points only for colors selected also by others and then can move their pawn closer to victory. All participating players can train colors and perception of the world. The game is great fun and even in cooperative scenario, where a pair of players is fighting together, trying to select same colors and not to help Mouse Van Klecks move forwards with mistakes. Mouse Van Klecks is a game, which should have home in each family with preschool children.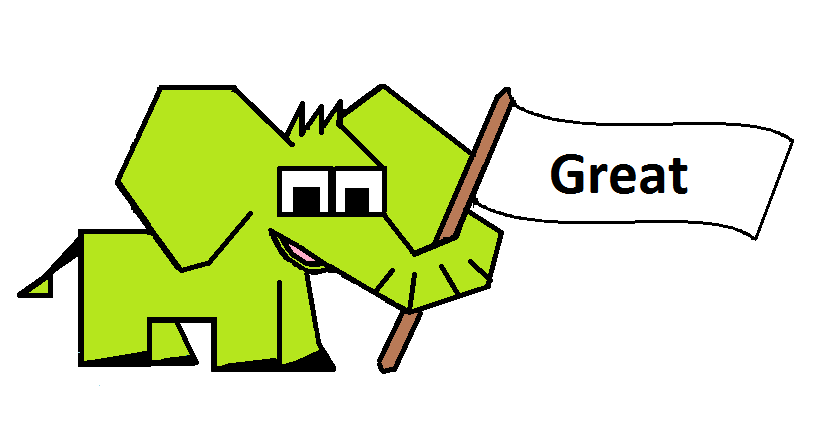 Pros
deciding basic colors for items
players have to communicate with others
trains imagination
simple
will entertain parents
cooperative variant