Home team is already lined up on the field and have started their show. Our small team is inexperienced in reality, just a fly, that must be stomped on their way to championship title. But even if half of the players is inexperienced in great league and we have absolutely unbaptised coach, who believes in us. Sometimes all it takes is just a little bit of excitement, with which even smallest ant can knock down an elephant.. Organizers finally instruct us to enter the field. Viewers whistle, but I can not hear them. Victory will be ours..
Masters of the Gridiron is sports card game, that graduated at the beginning of their performance on Kickstarter site. And it was successful appearance, because they chose gathered $ 20,000, two thousand dollars more, than authors requested. At the time of the campaign, we had the opportunity to play their own Gridiron League in Czech Republic and all thanks to the fact, we got a preview package from the author of the game, Connor Milliken and his company Sports Mogul Inc.
In this case, it does not take too much time to describe the packaging as such, because there is no box in here. The game itself consists of several card decks and rules, which will in the future be all crowded in a nice box. But not now, now its time to get real with the game feel.
Most cards represent a particular player with his name, data and statistics at the bottom. Above that is name of a team (without the logo, because game is not licensed by NFL), price, position and four numbers, around which will combat in the game spin – defense, pass, area coverage and blocking. All cards are divided by their back to defense and attack ones.
But then there are green tactics, whose appearance is different. But they often contain real tactics for movement of players bringing possibility of attack, but also bonus for combination with certain types of players. All teams will also have some specific tactics. Each of them is wearing a printed value of touchdown (three or seven).
At the beginning of the game, players can assemble a team of different players. They always have an upper limit of $ 100 million, which is made of player salary in the upper right corner of each card. Each player prepares eleven offensive and same number of defensive cards.Furthermore, he must also establish his playbook of 24 tactic cards.
For all these cards, players put top eight cards aside for prolongation. Remaining pile is split to three decks according to their back side. Each set shall be separately shuffled. With their help, each coach creates his starting hand of cards consisting of three offensive, three defensive cards and four tactics.
During the match, players alternate in the role of attacker. Each one has the opportunity to attack once, then second one is on the line. The attacker simply chooses a card of tactics and one player from the field, he is holding in his hand and plays it face down together. He reports to his rival, whether he is trying to score a touchdown or a goal from the field. All this according to tactics of player's cards value and together with type of defensive maneuvers, that could be applied to stop him from doing so.
Success of the attack and scoring depends simply on a comparison of two values on cards. A higher value in favor of shooter earns him points. Player simply puts tactics card in front of him to note this touchdown. Its value is added to score. Otherwise, defender stopped the effort to score a goal and nothing else happens.
In both cases, players draw cards back, so that they have ten again. Game ends, when players run out of attack and defense cards. At this point, both opponents compare their score shining on the board and team with the higher value is winner of the match.
Masters of the Gridiron is very action-packed game for the two rivals. One attack follows another and players do not have time or opportunity to get bored. At the same time, however, everything is so simple, that even small children can follow their favorite teams, because many fans of the sport is among them as well as their families.
The biggest attraction for all fans of American football is certainly a light collector sense to all this. No, do not worry, there is no need to buy cards in LCG or CCG (collectible card game) style. However, each card of the team is dedicated to real player, including his data and statistics for the year 2012. It brings overwhelmingly positive and comprehensive impression and adds atmosphere and realism to the game.
In addition, you will appreciate well-organized layout of the data on the cards. We have information, that minor problems (such as missing number on cards, with which you can always assemble back the original composition of teams) are already being taken care of, and is therefore no reason at all to mention them as minuses. Its good to see authors listen to their players.
Great advantage of the game is, that you do not need to stick to real teams. Instead, you can assemble your team or organize auction for players prior to match. Although the current version does not support these options, rules for this will change until the release. Then players will have much more control over direction to focus their team.
Actual composition of the team (even within your own team) has a great influence, but eventually only some of them will come to your hand. And here is, where luck really decides the outcome, which is perhaps a pity.
Unfortunately for Masters of Gridiron, we have recently played excellent Swedish Forceball (review), which is also trying to mimic a fast-paced sport. While not real, its very close to the concept of hockey. The simulation of fast ball exchanges and scoring does a better job, although at the cost of more complex rules and longer playability. It is up to you, which of these games would you prefer.
Although at first glance, there is a lot of random fun, in fact the game gives surprising possibilities of tactics. And we're not talking only about building a team, but also correct estimation of the opponent and playing cards at the right time. Sometimes it is better to lose a battle to later attack and turn it to goal. Some really strong card are just a shame to shoot right at the beginning.
Duel itself is very fast, so there is not much time to keep card you have for later. Whole match fits easily into a fifteen-minute break of a real match. And that's great, because with such simple rules, we would expect such a time. Due to this fact, we can not criticize too less control over the game, but it still remains preserved to some extent.
Your game depends always on the cards from the Playbook, which allows you to always use one of players properties (for example, receiving) against some skills of opponent (in this case, coverage).Sometimes an attacker can choose from two properties, sometimes tactic clearly says, which one is needed to stop the attack. And then there are team auxiliary cards, that add additional bonuses.
Masters of the Gridiron is nice and fast card game. In fact, we previously did not believe, that it is possible to produce an entertaining game about mechanism of comparing two numbers on the cards. Its similar to War, but much more fun. Due to a good theme, atmosphere and tactic cards, it all makes sense. Better player will win and if you are pulling the shorter end, then you have failed as a coach. You should build your team better next time.. Be sure, there will be a rematch.
Designer
Clay Dreslough, Connor Milliken
Artist
Clay Dreslough, Angi Shearstone
Publisher
Sports Mogul, Inc.
Year Published
2014
# of Players
2 - 2
User Suggested # of Players
Best with 2+ players
Recommended with players
(7 voters)
Playing Time
15
Mfg Suggested Ages
8 and up
User Suggested Ages
8 and up
(3 voters)
Language Dependence
Some necessary text - easily memorized or small crib sheet
(2 voters)
Category
Card Game, Sports
Mechanic
Deck, Bag, and Pool Building, Hand Management, Open Drafting, Simulation
Family
Crowdfunding: Kickstarter, Players: Two Player Only Games, Sports: American Football / Gridiron
Primary Name
Masters of the Gridiron
Alternate Names
Masters of the Gridiron: Football Card Game
Infos courtesy of boardgamegeek.com. More Infos.
Review: Masters of Gridiron – simply football
Final word
Masters of Gridiron is a simple football game, which has nothing to offer at first sight. But on the contrary, it will capture all sport fans, deck building lovers and players, who like quick matches. These are really lightning fast, because its all only about comparation of your player stats. But there is also a distinct tactical feel to the game, thanks to playbook cards with different game tactics. There are stats of each player on their cards, they have value and you have to draft them in deck building style at start. Game is fun, although its outcome relies on luck. But if you do not mind, then Masters of Gridiron is a pleasant card sport game.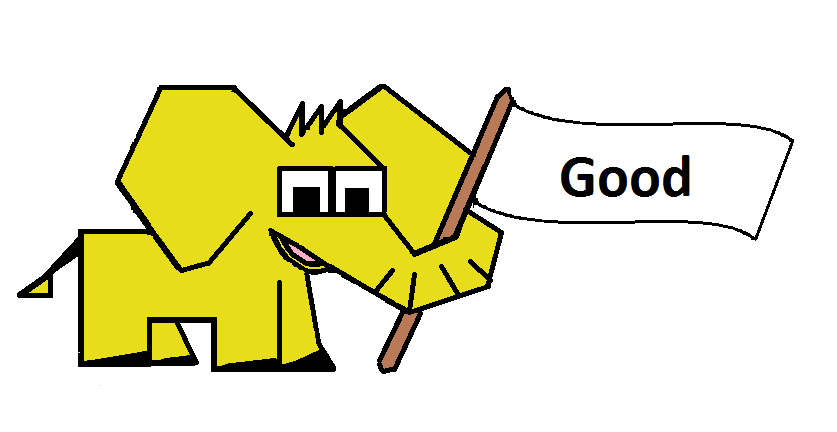 Pros
takes simple mechanic and creates fun
tactics
team preparation before match
short game time
stats on cards
Cons
luck plays big role in the game