Even the colonists on Mars need some time off. They could fill them by reading books, but who would take more than one, when every gram aboard the ship is carefully controlled and accounted for? And so we were grateful to one of the technicians, who packed plastic golf clubs and several colored balls into his space trunk. Now all we had to do was make the robots drill ten centimeters deep holes into the surface of the fourth planet of the Solar System and everything was ready. The first golf course on Mars was here and without Tiger Woods to worry about our skills. Chance to win for everybody!
After designing his own golf game, designer Dennis Hoyle has turned to fans on Kickstarter, where he has found support from more than 700 players from around the world. All this was done under the auspices of Bellwether Games publisher. Harris Fagotto has introduced his illustrations at the time of the campaign, and it is them to finish the final impression of this box. Game got to Europe thanks to Esdevium Games distribution.
Box is pink and red and reminds us of the surface of our neighbor on the pilgrimage around the sun. Players will take on the role of researchers, who have come to make the planet habitable. And when they have one day in a week off, they play golf in lower gravity. Players each take out one of their paper golf balls, which has a unique triangular shape and is bent in several places. This is not a production defect, but an intention, that gives each ball great flight options.
At the beginning of each game, in addition to the ball, players will need a large table (ideally 175×100 centimeters). They can only pull out (through decompression chamber – you are on Mars!) the flood of cardboard components, from which they will be building one hole after another. They will always need a starting tee to define the space for the first shot and the hole created from bottom of the box and flags in the stand, just like in true golf. The rest cardboard stuff is used to form the obstacles, that the players combine and spread according to the current hole setup in the rulebook. The game will need nothing else, no tokens or cards.
The progress itself is absolutely simple and equates to the real thing. Players alternate in turns. The place, where the ball stopped in the previous round, is marked by player's marker. Once his turn comes, he is goint to replace it with his own paper ball and he can rotate it freely to whatever position he thinks will be the best to get in the hole. The ball flies, stops and everything is repeated over and over. If the ball gets off the table, then the player gets one penalty.
All participants will record the number of turns, they need to reach the hole. This number best describes skill of the player. The game proceeds across nine holes and then the sum of all the necessary flicks will determine the most successful player. This is the one, who in total needed the lowest number of shots to hit nine holes.
Mars Open is a unique game focused on the skillful fingers of the players. And if you like similar games, then you will be very enthusiastic from the Mars Open. We have only positive feeling from it as well.
But this game is absolutely unique with golf balls alone. In the first moments, you'll probably be a little surprised and disappointed from their paper nature. But the more you play, the better you get. With each flick, you learn to control the ball better, learn its behavior and you are able to really aim with it. It's just the right processing to get the best out of this game. Some basic tactical advice to get you started are provided in the rules.
But that's not all that's positive in this box. A huge weapon is also the variability, because you will find amazing 54 golf holes sorted by difficulty in the box, described in the rulebook. Each has its own par, the most number of flicks you should need to get the ball into the hole. There are five sets each with nine holes, which can be combined in any way. It has proven successful after several introductory games to make a golf tournament of several sets in increasing difficulty. In addition, nobody prevents you from creating your own courses using your imagination.
With increasing difficulty, the number of obstacles and sophistication of their distribution is increasing. Later, even more tables or some chairs can be included in the setup. This gives another proof, how variable and thematic this game could be.
The game is very open to players, so it is possible to fight even in higher numbers. There are ten golf balls included, but a reasonable number is up to six opponents (other balls can be seen as replacements). You can still manage to wait for your next turn without getting bored too much. There is a noticeable increase in overall game time, because nine holes with six players, that has to take some time. Just about an hour.
When flicking, you need to have smart fingers and be able to learn from every turn. Therefore, it is reasonable (even with regard to the delicacy of paper balls) to involve only older children in the game, at least from ten years up. This game is generally more suited for older players or adults, who are much better at their flicking.
The game is colorful and so every hole is very well arranged. Cardboard pieces are solid, but the handling is dominated by brilliantly bent golf balls. However, it is also necessary to appreciate the clear rules and use of a box, that is not just some place to put all stuff after playing stops.
Mars Open is a true golf game, that takes place in lesser gravity. And this is also the case with lightweight paper balls, which, however, allow great aiming, technical flicking and allow players to improve with training. Mars Open is game to love and ranks among top games from action sklil genre.
Designer
Dennis Hoyle
Artist
Harris Fagotto, Katie Khau
Publisher
Bellwether Games
Year Published
2018
# of Players
1 - 8
User Suggested # of Players
Best with 8 players
Recommended with 2, 3, 4, 5, 6, 7, 8 players
(8 voters)
Playing Time
60
Mfg Suggested Ages
8 and up
User Suggested Ages
5 and up
(4 voters)
Language Dependence
No necessary in-game text
(1 voters)
Category
Action / Dexterity, Party Game, Sports
Mechanic
Area Movement
Expansion
Mars Open: Subscriber promo
Family
Mechanism: Finger Flicking Games, Space: Mars
Primary Name
Mars Open: Tabletop Golf
Infos courtesy of boardgamegeek.com. More Infos.
Review: Mars Open – playing golf on the Red Planet
Final word
Mars Open is a great action game, that brings to us a new flicking mania. It has a tremendous number of interesting golf courses, which players try to overcome using paper golf balls. They are bent from factory, making them really technical and clever to use. Yes, you can aim with paper! The game is incredibly fun, although you may need to buy a new table. Mars Open is a great fun, if you like skill games.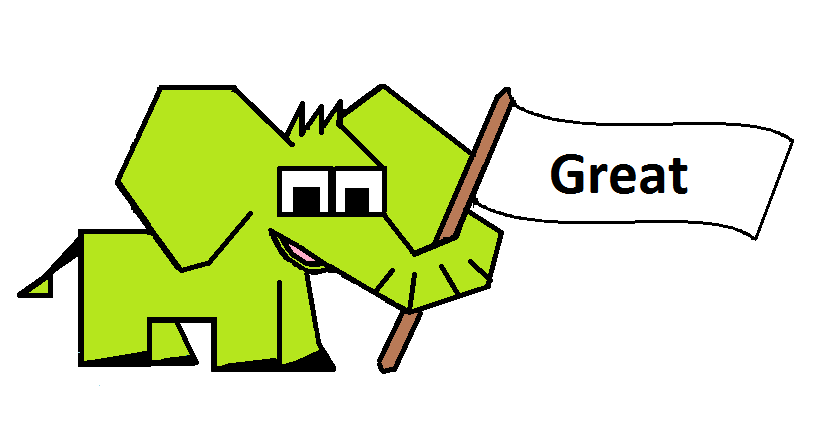 Pros
no coincidence, only smart fingers
great theme
golf balls and their behavior
a huge number of holes
free number of players
colorful sci-fi processing
Cons
needs a large table (or floor)